HaveUHeard.com includes links to third-party websites and advertisements for third-party products and services. Product and service-specific opinions mentioned within the content of our blogs are entirely the opinions of the HaveUHeard.com team and its staff. It is our hope that you will find value in the products and services these third-party organizations represent, and patronize these businesses. Such advertising and marketing partnerships help make our efforts at HaveUHeard.com possible. Thank you for your support and ongoing interest. For additional information, please read our full HaveUHeard.com Disclosure Statement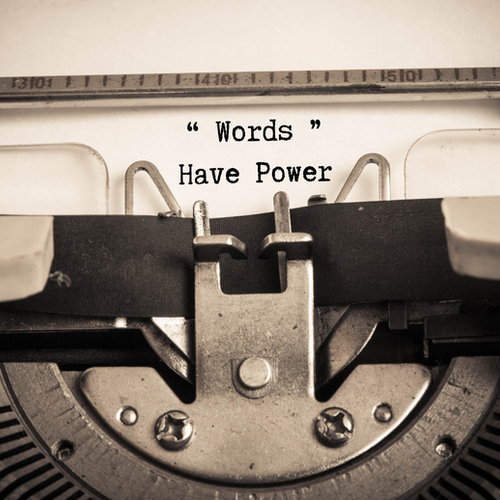 Oh, My Word!
Yes, we all know that words are powerful. We've all been subjected to so many words that proved to be powerful and, quite honestly, a little stressful to listen to over the past few years. But, this is about our own words and how powerful they can be.
What if instead of making a New Year's resolution, you picked an inspirational word? That's exactly what my friends and I did after seeing a segment in 2013 on The Today Show. In the past, I found picking a resolution complicated. I'd vacillate around quitting a bad habit, adding good habits like losing weight or eating less sugar, finding more time for family, working harder, working less, spending less, saving money, and so on. 
That's not to mention the pressure of sticking to a resolution. HaveUHeard more than 50% of people make New Year's resolutions and almost every study shows that around 80% of New Year's resolutions get abandoned in February? 
Honestly, I love the idea behind having an inspirational word that I can look at every day.
Words Have Power
In 2014, a few of my friends and I selected a word for the year and had it made into a bracelet from MyIntent. Word choices can be based on overcoming a challenge or pursuing a goal. It could be about a passion you want to explore, something you want to let go of or improve upon.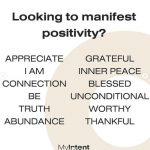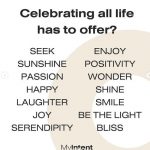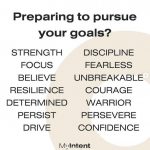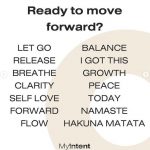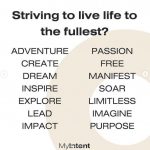 My word that year was based on finding direction. I was feeling stuck and confused. Clarity popped into my mind. Manifesting ideas, questions, and thoughts out into the universe is complicated. You may visualize a specific outcome but the universe may deliver a completely different outcome. That year, my life was forever altered.  To say I got clarity is an understatement. From that year on, I  understood the power of words.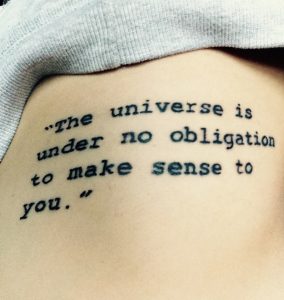 What About 2022
Some years, picking a word comes easy. It's about manifesting a desire and intention for the new year. Last year (2021), it was harmony.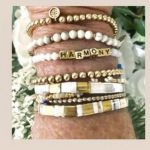 I begin the process in November and my intention for 2022 is to Pause.  Pause before speaking, carefully gathering my thoughts. Pause my multitasking, as according to my twenty-something-year-old kids, I am not a good multi-tasker. And, pause when the noise in my head gets too loud. That's my signal to take some deep breaths and regain my inner calm.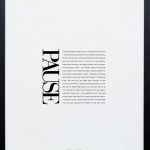 How to Pick A  Word
If you are searching for inspiration, look on MyIntent or Little Words Project as well as this list from Heather Stillufsen.
Traditionally, I now buy this as a gift for my friends. They can either stay with MyIntent bracelets or go with Little Words Project. They make great gifts for birthdays, holidays, … pretty much any occasion. They also have a wellness collection to help calm your anxiety. I love that because looking at your word allows you to take a moment to envision where you want or need to be at that moment.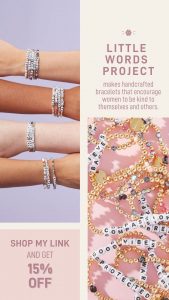 Do you choose a word? I'd love to hear yours and why you chose it. Leave me a comment or feel free to email me if you'd prefer.
Pass on these great tips, tell your friends, and follow us on Instagram and Pinterest. Sign up for other great tips at HaveuHeard.