HaveUHeard.com includes links to third-party websites and advertisements for third-party products and services. Product and service-specific opinions mentioned within the content of our blogs are entirely the opinions of the HaveUHeard.com team and its staff. It is our hope that you will find value in the products and services these third-party organizations represent, and patronize these businesses. Such advertising and marketing partnerships help make our efforts at HaveUHeard.com possible. Thank you for your support and ongoing interest. For additional information, please read our full HaveUHeard.com Disclosure Statement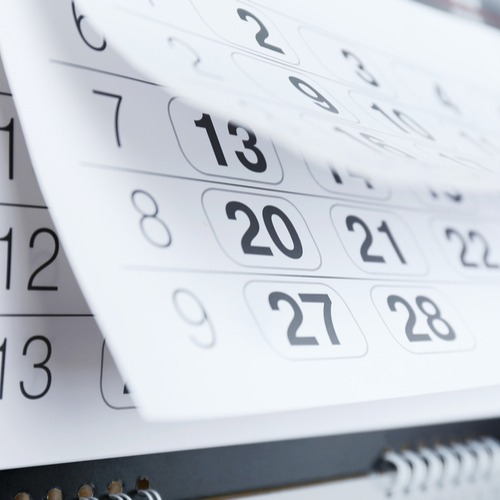 Events and Important Dates for FAU.
Here is where you can find a calendar list of events and important dates for students and parents of the Florida Atlantic University.  We can't list everything so here is the official FAU Calendar of events.
HUH – FAU Calendar
MAY 2019
Friday, May 10, 2019-FLACADA 2019 Conference
May 11, 2019 – Classes Begin
May 17, 2019 – Last day to drop/add courses without consequences: In person by 5 pm (Boca Raton, Davie and Jupiter campuses), online by 11:59 pm; courses are fee liable after this date; $100 late registration fee after this date
May 20, 2019 – Last day to pay tuition and fees
May 27, 2019 – Memorial Day, No Classes
May 31, 2019 – Last day to submit an application for degree
JUNE 2019

June 10, 2019 – Last day to withdraw from all courses in the current term and receive a 25 percent tuition adjustment; to receive this tuition adjustment for Summer 1, all summer courses (Terms 1, 2, 3) must be dropped.
JULY 2019
July 4, 2019 – Independence Day, No Classes
July 19, 2019 – Last day to pay tuition and fees for students with Florida Prepaid, Financial Aid or Veterans deferment
July 29, 2019 – Last day to withdraw from a course without receiving an "F" in the course

AUGUST 2019
August 2, 2019 – Last Day of summer classes
August 6, 2019 – Summer Graduation Ceremonies
August 6, 2019 – Semester Ends
August 17, 2019 – Classes begin
August 18, 2019 – Freshman Convocation
August 23, 2019 – Last day to drop/add courses without consequences. courses are fee liable after this date; $100 late registration fee after this date
August 23 – 31, 2019 – Sorority recruitment
August 26, 2019 – Last day to pay tuition and fees
August 31, 2019 – FAU Football vs Ohio State, Away
SEPTEMBER 2019

September 1 – 7, 2019 – Sorority Recruitment week
September 2, 2019 – Labor Day, no classes
September 5, 2019 – Fraternity mandatory information session for students participating in recruitment
September 6, 2019 – Last day to submit an application for degree
September 7, 2019 – FAU Football vs UCF, Home
September 9 – 13, 2019 – Fraternity Recruitment
September 14, 2019 – FAU Football vs Ball State, Away
September 16, 2019 – Last day to withdraw from all courses in the current term and receive a 25 percent tuition adjustment
September 20, 2019 – Accounting Career and Internship Fair, 9 am – 12 pm, FAU Recreation, and Fitness Center
September 21, 2019 – FAU Football vs Wagner
September 25, 2019 – Careers in Healthcare Networking Night, 4 pm – 6 pm, The Great Hall at the FAU Marleen and Harold Forkas Alumni Center
September 28, 2019 – FAU Football vs Charlotte
September 30 – October 4, 2019 – Midterm grading
OCTOBER 2019

October 12, 2019 – FAU Football vs Middle Tennessee
October 19, 2019 – FAU Football vs Marshall
October 25, 2019 – Last day to withdraw from a course without receiving an "F" in the course
October 26, 2019 – FAU Football vs Old Dominion
NOVEMBER 2019
November 2, 2019 – FAU Football vs Western Kentucky, Away
November 9, 2019 – FAU Football vs FIU
November 11, 2019 – Veteran's Day – no classes
November 15, 2019 – Last day to withdraw from a course without receiving an "F" in the course
November 23, 2019 – FAU Football vs UTSA
November 27, 2019 – Last day of classes
November 28 – December 1, 2019 – Thanksgiving Break, offices closed
November 30, 2019 – FAU Football vs Southern Miss
DECEMBER 2019
December 2 – 4, 2019 – Reading Days
December 5 – 11, 2019- Final Exams
December 13, 2019 – Semester ends
December 12- 13, 2019 – Graduation
December 24 – January 1, 2019 – Winter holiday
JANUARY 2020
January 11, 2020 – Classes begin
January 12, 2020 – Freshman convocation for freshman starting in Spring 2020
January 17, 2020- Last day to drop/add courses without consequences
January 20, 2020 – Martin Luther King Jr. holiday, no classes
January 24, 2020- Last day to withdraw from a course without receiving a "W" in the course
FEBRUARY 2020
February 10, 2020 – Last day to withdraw from all courses in the current term and receive a 25 percent tuition adjustment
February 20-24, 2020 – midterm grading available
MARCH 2020
March 9 -15, 2020 – Spring Break, no classes
APRIL 2020
April 10, 2020 – Last day to withdraw from a course without receiving an "F" in the course
April 27, 2020 – last day of classes
April 28-29, 2020 – Reading Days
April 30- May 6, 2020 – Final Exams
MAY 2020
May 7 – 8, 2020 – Graduation
May 8, 2020 – semester ends

Pass on these great tips, tell your friends and like us on Facebook and Instagram. Sign up for other great tips at haveuheard.com