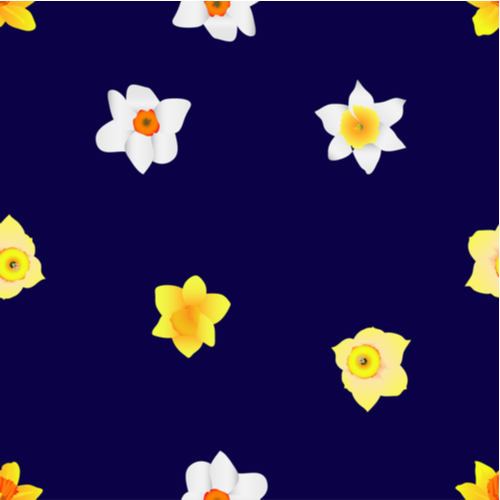 Where To Go To Celebrate 
One of the more difficult moments of having our college kids away at school is missing them on the holidays. With Easter and Passover falling during the same period (Passover starts on Friday, April 19th at sundown, Good Friday is April 19th and Easter is on Sunday, April 21st). Some students will head home for the weekend but many are not able to leave (and exams are only a few weeks away).  We have put together information so your student does not miss out on celebrating the holidays including restaurants that are having Easter brunch.
For a listing of other places to worship at FAU or nearby, click here. If you are looking to send your student an Easter basket, we recommend Mrs. Fields.
Passover Seders
Hillel – They will have a 4th Night Seder at 6 pm on April 22nd, a DIY Matzah Pizza on Tuesday, April 23rd from 11: 30 am to 2 pm, a Chocolate Seder on Wednesday, April 24th at noon and a Passover Party on Thursday, April 25th from 11:30 am – 2 pm.
Easter Services
St. Joan of Arc Catholic Church – Good Friday services at 1 pm at the Church, Holy Saturday at 1 pm and Easter Vigil Mass at 7 pm – 9 pm, Easter Sunday Masses at 7:30 am, 9:15 am, 10:45 am and 12:15 pm
Our Lady of Lourdes – Good Friday 3 pm; Holy Saturday at 12 noon and Easter Vigil at 7 pm and Easter Sunday 6:30 am Sunrise Mass, followed by 8 am, 9:30 am, 11:30 am
St. Jude Catholic Church –  Good Friday at 2 pm and 7 pm, Holy Saturday at 8:00 pm and Easter Sunday starting at 7 am through 1:30 pm (8 mass times)
Ascension Catholic Church – Holy Saturday Mass Saturday, 20 Apr 2019 @ 8:00 pm – 10:30 pm
and Easter Mass on Sunday starting at 7:30 am, 9 am, 10:30 am and 12 noon
Easter Brunch
Tucker Dukes: Normal hours on Easter from 10am-10pm. Call 561-717-8153 to make a reservation. It is their normal brunch menu. Located at 1658 N Federal Hwy, Boca Raton, FL 33432.
The Addison: Make reservations over the phone at 561-372-0568, live music, unlimited coffee tea mimosas, easter bunny for the kids, everyone gets to bring home a photo with the Easter bunny, outside or inside. For adults 89.95, kids are half price, and if they are under 3 it's free. Located on 2 E Camino Real, Boca Raton, FL 33432.
The Office: They are open for their traditional brunch that they always offer. Although, they are going to do specials on the menu for Easter. You can call them to make a reservation at 561-276-3600. They are located 201 E Atlantic Ave, Delray Beach, FL 33444.
Patio Delray: They are open for Easter with a special Easter brunch. The price is 68.00 per person. Patio Delray is located on 800 Palm Trl Ste ⅘ Delray Beach, FL 33483. One should call to make a reservation at 561) 279-0880.
Tanzy: Not only is the restaurant offering a build-your-own omelet station and other breakfast treats, 'The Ultimate Bloody Mary Bar' gives guests the opportunity to make their drink just the way they like it, with cocktail bases and garnishes of all kinds. To top it off, the Hipster Bunny will be hopping around for hellos and photos. For children 12 and younger, there will be an Easter egg hunt every hour! 301 Plaza Real, Boca Raton; 561/922-6699.
Racks Fish House and Oyster Bar – Located at Mizner Park and  5 SE 2nd Ave, Delray Beach. Serving Easter Brunch from 11:30 am to 4 pm. Offering a special "Hoppy Hour" from 4 pm – 7 pm with 50% off cocktails, wine by the glass and $4 beers.
Seasons 52 – Boca Raton & Palm Beach Gardens – Located at 2300 NW Executive Center Dr, Boca Raton. Enjoy a special brunch featuring a starter, entrée, and Mini Indulgence dessert for $29.95 — all made from 100% fresh, peak-of-season produce — along with handcrafted $14.95 endless Brunch Sips cocktails.
Harvest Seasonal Grill & Wine Bar – Located at 1841 S Federal Highway in Delray Beach. Serving Easter brunch additions from 10 am to 3 pm as well as their full menu.
Max's Grille – Located at Mizner Park in Boca Raton – Join them for Easter brunch or dinner. A la carte specials will be available in addition to our full regular menu. Options such as a Maine Lobster Roll or Lamb Burger for brunch. Colorado Lamb Chops, Stuffed Chicken Roulade, and Alaskan Halibut for dinner.
They can always go to brunch at any of the Boca brunch places HaveUHeard recommends. Click here to see these restaurants.
For more great tips, read through our other blogs, follow us on Facebook and Instagram at haveuheard.com and share with other parents you know.