HaveUHeard.com includes links to third-party websites and advertisements for third-party products and services. Product and service-specific opinions mentioned within the content of our blogs are entirely the opinions of the HaveUHeard.com team and its staff. It is our hope that you will find value in the products and services these third-party organizations represent, and patronize these businesses. Such advertising and marketing partnerships help make our efforts at HaveUHeard.com possible. Thank you for your support and ongoing interest. For additional information, please read our full HaveUHeard.com Disclosure Statement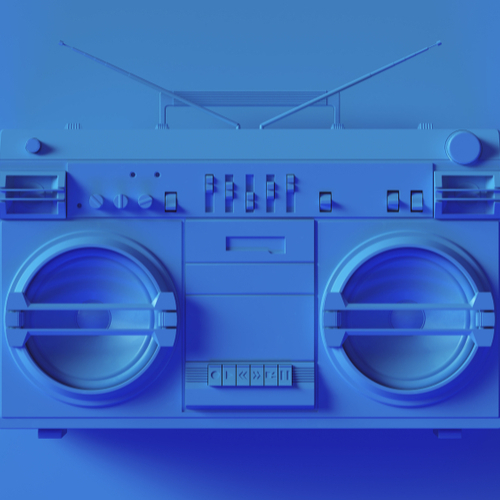 Surprise Them With a Box of Love!
Midterm and final exams can be some of the biggest stressors for your student. I typically do not get to speak to my daughter during exam weeks. My calls usually get a "sorry I cannot talk right now" text response followed by an "I'm at the library mom" text.
I also know that she is not going to eat healthily and probably going to consume any form of caffeine she can get whether it is coffee or energy drinks and late-night snacks most likely consisting of pizza and junk. Everything from eating habits to sleep habits, from study skills to exercise changes during exam time. I hate to say it but I had my share of all-nighters when I went to UF and, no matter how good a student you may have, when there is a grade on the line, students will do whatever it takes to make sure they are prepared.
As a parent, I hate watching how stressed my daughter feels. No matter what I say, it is not going to change the fact that if I am even lucky to get her on the phone, it is not going to be the most pleasant of conversations. I just keep reminding myself that I went through this too and do the next best thing; I send a care package.
I know she appreciates it and it makes me feel good too. I would go out and buy food for her and her roommates – nuts, granola, dark chocolate, coffee, gum, lollipops, and popcorn, usually in pre-packaged small sizes so they could throw it in their backpack while holed up in the library. I even found snack packages labeled brain food. Maybe include enough for them to share with their roommates. Of course, you can make your own care packages, as I often have done, but if you are not the DIY-type or lack the time, here are some items we recommend and the top items our student interns are requesting (from our very unscientific intern poll)

STUDY SNACKS & GUM
No surprise here, snacks to take to the library and gum were the top items mentioned followed by energy bars. Find them at:
OCM- Also known as Our Campus Market, they work with most colleges for care packages sent to students living in dorms. Click here to receive 10% off sitewide. Think high energy, nutritious treats, and some not so nutritious survival gift baskets. They do have a healthy blend care package as well.
Dylan's Candy Bar – From Belgian Chocolate covered treats to hand-dipped cake pops to candy, I'm not saying sugar is the best gift but since I know my daughter is going to eat sweets (as she does on Halloween and Valentine's Day), I have been known to send something a little special. And, the link will give you 20% off your order when you use the code SOUR2018 plus free shipping on orders over $25.
Walmart – Perfect for those late-night study sessions, shop online for their Healthy Choices Deluxe Care Package. Mint gum is recommended as it is said to not only help you focus but also help recall information during tests.
Mrs. Fields Cookies – There's something about cookies that are the perfect pick-me-up while students are studying. Mrs. Fields® offers a selection of college care packages are the perfect pick-me-up. Their exam care packages and gift baskets are filled to the brim with freshly baked treats – from their classic Nibblers® to Mrs. Fields® signature chocolate chip cookies.
Nuts.com – Nuts and seeds contain essential fatty acids that support brain function and health. Of course, throw in a little sweetness like chocolate, and you are providing students with the benefits their brains need for focus and concentration.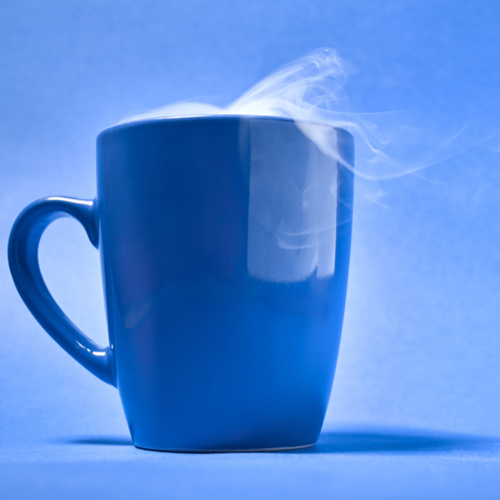 COFFEE
Students drink an insane amount of coffee during exam time. Not only do they want coffee, including gift cards, but don't forget the travel mug to go with it. S'well bottles will keep coffee hot for up to 12 hours. Or try an inspirational coffee mug that says "But First Coffee."
Dunkin Donuts – You know they are going to be drinking coffee so why not send them a treat from the Dunkin' Donuts Shop or from Starbucks.

HEALTH & HEALING
When students are feeling stressed, they are most susceptible to colds and that achy feeling. Sleep is normally the cure but is highly unlikely during exam time. They know they will need to load up on Vitamin C and Advil.
Another item students request for relaxation or at least to reduce stress and treat anxiety are essential oils as a substitute for candles which are not allowed in the dorms and may be dangerous in apartments if they forget to blow it out (because they are sleep-deprived. Lavender oils are a great choice as they are good for not only focus and concentration but also for anxiety.
Stress Relievers – While they are holed up in the library or their apartment studying, many of the students turn to stress balls and fidget spinners. They are easy to find.
Socks– The library can get awfully cold which is why students would love a pair of fuzzy socks. We recommend Bombas or Happy Socks which you can grab at Bloomingdales and Nordstrom.
Facemasks, bath bombs and more – Nothing says relax more than a facial mask or long soak in the bath.

FOOD
They have to eat and yet many may skip a meal or two. Make sure they are eating properly by sending them a gift card to their favorite restaurant or even a grocery store where they can grab something from the prepared foods aisle. A gift card from Lucky's or Publix or a specific restaurant they love can work.

CONCENTRATION

Most students rely on noise blocking headphones so they can study in the library without having to hear anyone else.
Beats by Dr. Dre is one the most requested audio brands for headphones, earphones, and speakers and also great for blocking out the noise.  Most students prefer the wireless version. Best Buy, Walmart, and Target all sell this brand.
Bose Headphones and Earbuds – known for their sound systems and for a limited time you can save $20 on Bose QuietComfort 25 Acoustic Noise Cancelling headphones or $50 on Bose SoundLink Around-ear Wireless Headphones II.

SCHOOL SUPPLIES
Across the board, our interns and those they surveyed all asked for good pens, pencils, highlighters, and index cards. We should be thrilled that they actually want something that will help them study; they just want you to pay for it which is why this makes a great exam care package gift. Office Depot/ Office Max carries plenty of these items.

MAKE IT PERSONAL
Finally, and somewhat surprisingly, our students all requested a personal good luck card or letter of encouragement. I think they realize they are not the best at talking on the phone but they all stated that it makes them feel better and even work harder. Etsy has some great encouragement/good luck on exams cards. Just a quick search and you will find some reasonably priced ones to choose from.
Read our blog on The Stress of College for some additional tips.

For more great tips, read through our other blogs at haveuheard.com, follow us on Facebook and Instagram and share with other parents you know.