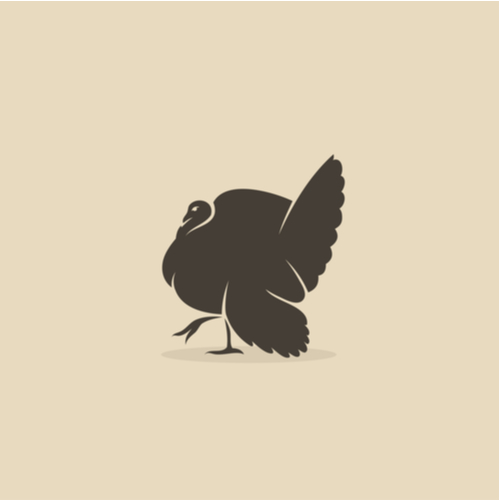 Make it a Friendsgiving
Although FAU is officially closed from November 22nd-25th, 2018, not all students will be going home for the holiday. Flights can be incredibly expensive around this time. Some students may have to work and others may go home with a local friend for a little turkey dinner. Perhaps, instead, you've decided to switch things around a bit and this year go to Boca Raton for Thanksgiving. Whichever way it works out; there is plenty to do if you are going to be at FAU for Thanksgiving this year.
Let Someone Else Do the Cooking!
Restaurants
Many restaurants put together a great traditional meal for Thanksgiving. Some are less traditional but sound delicious.
Check out some of these:
Boston Market: 799 N. Federal Highway. Sliced roasted turkey breast or chicken, two sides, cornbread, apple or pumpkin pie, available in a single serving and family-sized meals.
Cracker Barrel:1250 SW 11th Way, Deerfield Beach. Open 6 am – 10 pm and they will have a Thanksgiving dinner option.
Denny's: 1311 W. Palmetto Park Road. Open 24 hours. They will have a Turkey & Dressing entree on Thanksgiving.
Seasons 52: 2300 NW Executive Center Drive, Indulge in their traditional Thanksgiving dinner with all the trimmings, but leave room for Pumpkin & Pecan Pie Mini Indulgence. Now accepting reservations.
Farmer's Table: 1901 N. Military Trail, Prefixed 3 course Thanksgiving menu, now accepting reservations.
Maggiano's Little Italy: 1090 St. Andrews Blvd., Enjoy a 4-course dinner at Maggiano's or bring home to you! The 4-course prix fixe menu includes both traditional Italian and classic Thanksgiving favorites. Finish off the meal with a slice of delicious pumpkin praline cheesecake.
50 Ocean- 3-course meal $45 per person, Open 12-8 pm, 50 S. Ocean Blvd., Delray Beach
Prezzo- Menu of Thanksgiving Specials (a butternut bisque starter to a full roast turkey dinner is $26), open from 4-8 pm, 5560 N. Military Tr. (Park Place), Boca Raton
Tanzy: 301 Plaza Real, Tanzy offers a 4-course Thanksgiving meal with some new twists on old favorites. Reservations required.
Tucker Dukes: 1658 N. Federal Highway, Go Casual and enjoy southern style comfort food.  Open till 10 pm.
Vic & Angelo's- Special Menu $22.95 per person, 11:30 am-11 pm, 290 E. Atlantic Ave., Delray Beach
For Students Who Are Staying
Maybe your student will plan a Friendsgiving with some of their friends who decided to stay at FAU. Cooking a turkey meal is ambitious so don't be surprised if they call home to have mom help them out (or they can call 1-800-Butterball). Have each person make a dish or order a turkey and sides from Publix, Whole Foods or The Fresh Market and decorate the table (Pinterest has some great suggestions for decorating on a budget). They can grab some great disposable tableware at Party City, making clean up a breeze!
There is always Football…
A Thanksgiving weekend tradition, the FAU Owls will play at home again, this time against Southern Mississippi at Saturday, Nov. 30, 2019 at 3:30. Tickets are available at FAUsports.com or at the box office.
Other Events
If you are staying in Boca Raton, check out these holiday events:
Fort Lauderdale Turkey Trot– Nov 22, 7:30 am (registration fee $25-$40) starting at the corner of SE Fifth Street and A1A, Fort Lauderdale
Mizner Park Tree Lighting – November 23rd from 4 pm – 8 pm. Located at Mizner Park Amphitheater, 590 Plaza Real. The event will include free carnival rides, an artificial ice rink, holiday bounce houses, Santa's Circus variety show and more.
Sunday Jazz Brunch – November 24th from 11 am to 3 pm at Mizner Amphitheater.
Full Moon Yoga at Hilton West Palm Beach- 8 p.m. Friday, November 23, at Hilton West Palm Beach, 600 Okeechobee Blvd., West Palm Beach
Largest Group Sake Bomb World Record Attempt in Boca Raton- 2 to 5 p.m. on Saturday, November 24, at Kapow Noodle Bar, 431 Plaza Real, Boca Raton
Turkey Trot & 5k: 10th annual Levis JCC turkey trot. The 10K is a family-friendly, event. All racers will enjoy post-race refreshments and breakfast. All racers will receive a commemorative medal. Registration is open now until November 21. Click here for more information.
20th Annual Downtown Delray Beach Thanksgiving Weekend Art Fest- Nov 30-Dec1 10 am-5 pm. 401 E Atlantic Avenue in Delray Beach, FL. Enjoy over 100 exhibitors showcasing crafts and fine art made from fabric, jewelry, mixed media, pottery, glass, and much more. Free admission.
Holiday Fantasy of Lights: About 20 minutes from FAU. Tradewinds Park, located in coconut creek, is transformed into a drive-through Christmas winter wonderland. For more information, click here.
If the weather agrees, it might be a nice day to enjoy one of South Florida's many outdoor activities. Check out our blog on outdoor activities.
Giving Back…
Perhaps you prefer to spend your Thanksgiving giving back to the community. There are many organizations, churches and synagogues, and homeless shelters that would be happy to have your help. If you are affiliated with a religious organization in Boca Raton, you may want to start by asking if they have any plans; if not, perhaps you would like to read our blog about local Places of Worship.  It is a wonderful feeling being able to feed those who have nowhere else to go.
Boca's Helping hands: 1500 NW 1st court, Provides holiday food boxes to needy families in the community. This year, they are asking for donations of ready to go boxes that include all the fixings such as stuffing, gravy, mashed potatoes mix, yams, cranberry sauce, and more traditional items. Click here for more information on how to get involved.
Feeding South Florida: Feeding South Florida, located in Pembroke Pines, is one of South Florida's largest food banks. Each year, Feeding South Florida collects food and prepares boxes for families during the holidays. This is in addition to their daily operations, which include a food pantry, after-school snacks, school supply drives, and senior meals. Volunteers are always needed to keep the food pantry stocked and sorted.  For more information, click here.
Housing is Open…
School is officially closed, but the housing communities will not be closing for Thanksgiving. If your student will be staying on campus and has a meal plan, dining centers are closed for the Thanksgiving holiday.
Pass on these great tips, tell your friends and like us on Facebook,  Instagram,  Twitter, and Pinterest. Sign up for other great tips at haveuheard.com. New to HUH, here is how to use the site.