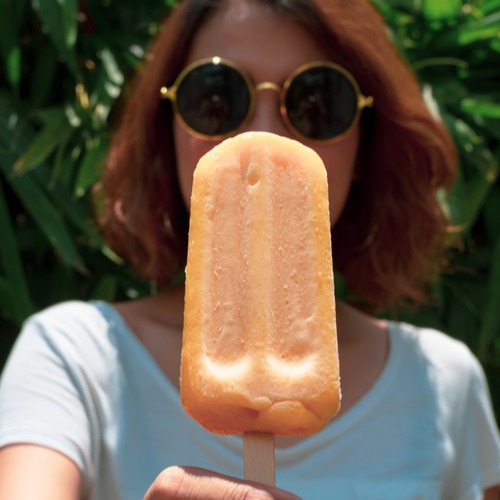 This Can Be the Best Summer Ever!
If you're starting FSU during the summer, get ready for an amazing start to four years of college ahead of you. Summer is a great opportunity to really get a feel for the campus, lifestyle, and the entire school itself. There are so many things to do and so many people to meet, that it never gets to the point of being boring.
Assuming you've gone through orientation, you at least have a general idea of where everything is on and around campus, and if not, well it doesn't take long to figure everything out. The vibes on campus during the summer are so peaceful and relaxing since most students usually start with 1-3 classes per summer session. When signing up for your first classes, make sure to enroll in the ones you think you will excel in, and as many as you think you can handle. This will allow you time to adjust to the college environment and expectations. Summer sessions are a lot shorter than the fall and spring semesters so each class is compressed into a short few weeks, meaning it goes by a whole lot quicker. I had a test in one of my classes every other week, and I had no idea that was the case until I read the syllabus. The most important thing to keep in mind is that the summer semester is the best opportunity for you to start your GPA high, and really strive to keep it there. We are all here for many reasons; location, family, football, whatever the things are that made you commit to FSU; getting a degree is the one thing we all share in common.
So yea, we all know school comes first, but there's way more to college than just taking classes. One thing to keep in mind is to get involved on campus early on, you'll want to make many connections which will further enhance your experience at FSU. If you want to get active, be sure to check out the Campus Rec website where you can find intramural sports to sign up for, fitness classes, and more. You should definitely download the app myFSU Mobile, which has a map of campus, a calendar of events, bus times, dining information, and more. Most of my friends and I found it pretty useful, especially if we didn't know where a certain building was on campus. Also, check out our blog on Getting Involved.
Onto the fun part, Summer C at FSU is going to be a time you won't forget. You're going to make so many new friends, and fall in love with FSU even more. As long as you keep up with your work and really strive to be a part of this community, you're never going to want to leave. Every day and every night there is always something to do. There's a bunch of pools around the school at apartments that aren't too far away from campus. Meeting up with friends by the pool and chilling in the sun is almost a daily routine, when it's not raining, hot and humid and a perfect pool day. There are different bars to go to every night, and once you get a feel for them all, you'll figure out where your favorite spots are. There are also a ton of places to eat at, check out our blog on some of the dining options in town… All I have to say is that I love food, a lot, so if you're like me, be sure to get yourself some friends like mine who are always down to grab a bite.
Last but not least, have TONS OF FUN because Summer C is the most relaxed you will ever be in college.
Marissa Weitzman, HaveUHeard Intern
HaveUHeard offers real information like this to help you have the best college experience possible. We glean great tips from our own experience and the experience of real parents and students from the schools we present. Pass on these great tips, tell your friends and like us on Facebook, Instagram,  Twitter, and Pinterest. Sign up for other great tips at haveuheard.com. Are you new to HaveUHeard? Here is how to best use the site.