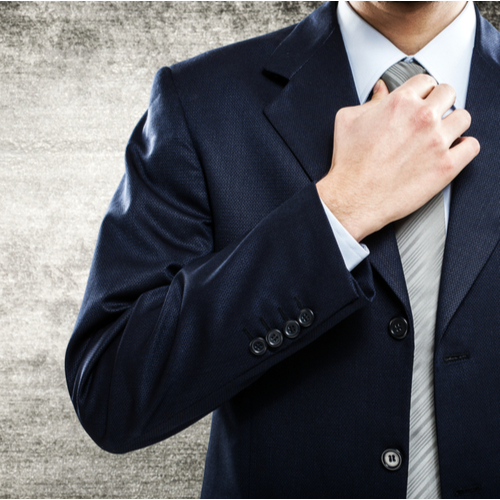 How to Align Your Studies With Your Future Career Plans
Entering college is one of the most exciting times of your life, but it also comes with the daunting question about your major and what you want to do career-wise for the rest of your life. Making such a huge life decision can put a lot of pressure on an individual. Lots of students feel unsure of what major to pick and what kind of job they can see themselves doing. Major decisions are difficult and switches are often made.
I myself started college as an undecided freshman and spent my first two semesters meeting with advisors, researching majors and course requirements, and of course, researching different careers and what kind of knowledge and degrees are required for those careers. However, it's still hard to know where your future will be when you as a student have no real experience in a career field of say, finance, biology, or entertainment management. The best advice I can give you is the trial and error method. Trying new classes to see what you like and what you don't like will ultimately lead you to find out what career path you have an interest in. I started out thinking I wanted to do nursing, came to realize I loved business as well which led me to a future career on the business side of hospitals. You won't know what your interests are until you explore it!
If you're looking for more guidance, the school has many events including fairs, guest speakers, and discussions designed to broaden students' horizons, peak their interests, and in general just provide students with a look at accomplished professionals in their fields. While many majors will often have small career events or fairs, the South Bend Career & Internship Fair is by far the largest and the most important on campus. This fair includes all majors and has more than 150 companies participating.
The IU South Bend Career & Internship Fair typically takes place in the Spring in the Student Activities Center. However, this year all career fairs will most likely be remote with online platforms allowing students to meet employers virtually. This is a great place for networking and finding internships and jobs no matter the major. Admission is free however you are encouraged to register beforehand.
The career fair can really be a life-changing event for many students. Going can not only provide you with information on jobs that you already have an interest in but can also expose you to career opportunities you had no idea existed. Furthermore, being able to speak to members of your field of interest, ask questions about potential careers, and receive information and make connections for future jobs and internships are all priceless moments that most students would otherwise never have access to.
When attending a career fair, it is important to remember that the people you are meeting are accomplished, professional, and possible future employers. You should dress to impress, in business or business casual attire. Button downs, business pants or a skirt for girls, is a great way to look clean and professional, showing the business at the fair that you're serious about your future and about working with them. Check out our blog Dress for Success for some great pointers.
I also always recommend doing your research beforehand. With over 150 companies in front of you, it can get very overwhelming. Look at the companies that are going to attend the career fair and set up a map of the companies you want to talk to beforehand. I strongly advise doing research on each company and taking a few notes. When you talk to an employer, it's impressive when you are informed about little details regarding the company.
Create a professional LinkedIn profile with a professional headshot. A LinkedIn Jobseeker account allows you to view profiles and send InMail messages starting from $29.95 per month. HaveUHeard that LinkedIn has a version specifically designed for students looking for their first jobs? The LinkedIn Students app is free and lets you research jobs, view companies where alumni from your schoolwork, and connect with more people. You can create an account and get started right away without spending a dime.
Another tip is having a dedicated binder and notebook just for career fairs. You will be given countless papers from each company that is actually very important. Come prepared with a notebook and folder so you can keep everything organized. I always make sure I have at least 30 business cards and resumes printed as well.
It is strongly advised to attend the Career Development Center before you attend any career fairs. This center helps students find a major that best fits them and truly sets students up for success. I highly recommend having them look over your resume before you print out 50 copies, don't want those to go to waste!
After the career fair is over, your job is not done yet! It is very important to stay in contact with employers that work at companies you have an interest in. Send them a follow-up email thanking them for their time and consideration and connect with them on Linkedin. I try to mention something specific we talked about so the employer will remember me as well. I promise if you follow these simple steps, you will kill it at the career fair!
Madison Stutman, Intern
Pass on these great tips, tell your friends and like us on Facebook, Instagram, Twitter, and Pinterest. Find out more about how to use HaveUHeard as a great resource. Sign up for other great tips at haveuheard.com.