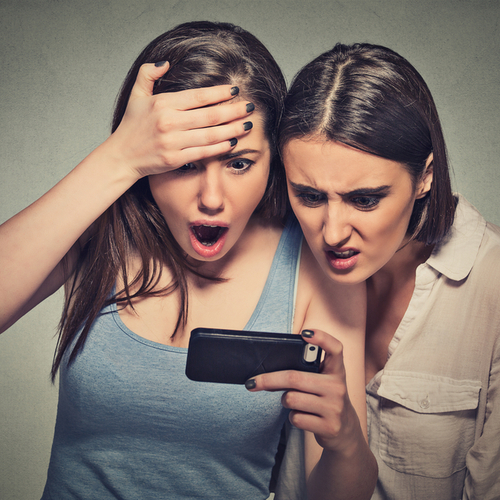 When it breaks it is such an issue…Phone or Computer repair is needed!
You can repair these costly devices! Sadly, I can't even count the number of cracked screens and broken phones my sister and I have gone through. I swear I try to be as careful as I can, but sometimes it's just inevitable. Sleeping on the top bunk in my sorority house is definitely a struggle and does not help in this situation. The number of phones I also see tumble out of girls' purses as they exit Kilroy's… not a good sight!
I am on my phone or computer at all times. Even in class, many teachers have us check-in for attendance on different phone apps. If my phone or computer is not working properly- I am definitely stressed and concerned. In a way, my phone also gives me a sense of security, when I am walking alone I will always call my mom or a friend, so not being able to do that would worry me! I also do not know how my long walks to class would be without listening to my daily podcast. I definitely recommend backing up anything vital on your phone. I personally have always backed up everything on iCloud, in case of an emergency. This way, I will never lose cute pictures or any important school information.
My mom has also told me, since the day I got a phone, how important it is to have a good phone case. What can I say, I guess moms are right most of the time? I have always bought phone cases from Casetify because not only are they trendy and protective, they offer a 15% student discount with a verified student status registration.
Need help or repairs on your phone and computer, here are places that can help you near the IU campus:
Pass on these great tips, tell your friends and like us on Facebook, Instagram, Twitter, and Pinterest. Find out more about how to use HaveUHeard as a great resource. Sign up for other great tips at haveuheard.com.