HaveUHeard.com includes links to third-party websites and advertisements for third-party products and services. Product and service-specific opinions mentioned within the content of our blogs are entirely the opinions of the HaveUHeard.com team and its staff. It is our hope that you will find value in the products and services these third-party organizations represent, and patronize these businesses. Such advertising and marketing partnerships help make our efforts at HaveUHeard.com possible. Thank you for your support and ongoing interest. For additional information, please read our full HaveUHeard.com Disclosure Statement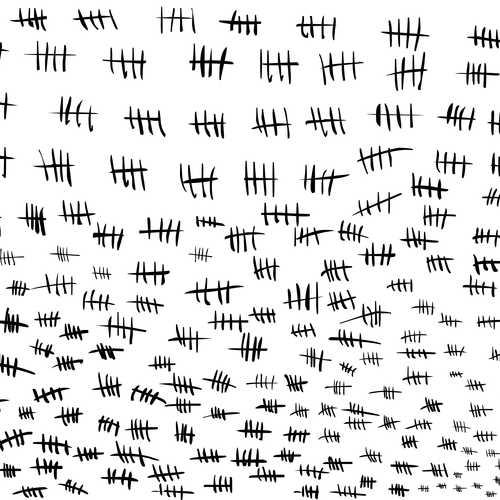 HaveUHeard wants to save you time and make things easier. A go-to place for a calendar overview. Creating a calendar just for UCF's most important dates and events that parents and students need to know. Below is where you can find our curated calendar list of events for the University of Central Florida. We can't list everything so here is where you can find the official UCF event calendar.
HUH – UCF Calendar
JULY 2019
July 19, 2019- Financial Aid deferral payment deadline (Summer B)
July 20, 2019- One Giant Leap celebration
July 22, 2019- Drum Your Stress Away workshop, noon-1 pm
July 24, 2019- Welcome Home Apollo 11 event in the Rocket Garden
July 26- July 28, 2019- Ichnetucknee Springs Tubing and Camping with UCF Outdoor Adventure
July 29, 2019 – (3:00 pm – 4:00 pm): Build Winning Resumes for a Freshman
July 30, 2019- Shawn Mendes at the Amway Center
July 30, 2019 (10:00 am – 11:00 am): Build Winning Resumes for a Freshman
July 31, 2019 ( 12:00 pm – 1:00 pm): Create a Professional Portfolio – Graduate Series – WEBINAR
AUGUST 2019
August 1, 2019 – UCF College of Nursing Recognition Ceremony, 5-7 pm
August 2- Summer B Classes end AND grade forgiveness deadline
August 3, 2019-  Summer Commencement and Summer B/C housing closes
August 8, 2019- UCF Nursing Information Session, BSN degree, 2-4 pm
August 9, 2019: Intent to Graduate Deadline For Fall
August 16, 2019 – Khalid Free Spirit world Tour at the Amway center @ 7:30
August 18 – August 24, 2019 – UCF Fall Panhellenic recruitment starts.
August 8, 2019- UCF Nursing Information Session, BSN degree, 2-4 pm
August 23, 2019- On-campus housing opens
August 24, 2019 – Bid Day, UCF Fall Recruitment
August 26, 2019 – classes begin
August 26, 2019-  August 30, 2019: Late registration on myUCF
August 28, 2019 (10 a.m.- 1 p.m): UCF Welcome Expo
August 29, 2019- Drop/ Swap deadline on my.ucf
August 30, 2019- Add deadline on my.ucf
August 31, 2019- 2019 Camping World Kickoff Florida vs. Miami
August 31- Opening Football Game vs Florida A&M Rattlers
SEPTEMBER 2019
September 2, 2019- Labor Day, no classes
September 6, 2019- Housing payment due on my.ucf, tuition and fee deadline
September 7- Football game at FAU
September 11, 2019- UCF Fall 2019 Internship and Co-op Fair (10am to 2 pm)
September 14- home football game against Stanford Cardinal
September 21- Football game at Pitt
September 24, 2019 (10 a.m.- 3 p.m.): UCF 2019 Fall Career Expo at the Addition Financial
Arena
September 27- Sunday, September 29- UCF Family Weekend
September 27, 2019 (7 p.m.- 11:45 p.m): Tyler, The Creator with Jaden Smith and GoldLink concert
September 28, 2019- Home football game against UConn
OCTOBER 2019
October 1, 2019- Jazz Chamber Concert Series, 8 pm-9:30 pm
October 6, 2019- UCF Concert Band and Jazz Ensemble II, 7 pm-8:30 pm
October 7, 2019- October 18, 2019- Academic Advising Weeks
October 7, 2019- Rosen College Graduate Degree Information Session, 6-7 pm
October 10, 2019- UCF Wind Ensemble and Symphonic Band Concert, 7-8:30 pm
October 15, 2019- Jazz Chamber Concert Series, 8-9:30 pm
October 17- October 20, 2019- A Gentleman's Guide to Love and Murder
October 19, 2019- Home football game against ECU
October 24- October 27, 2019- A Gentleman's Guide to Love and Murder
NOVEMBER 2019
November 1, 2019- Withdrawal deadline
November 1, 2019 – Second installment of tuition payment plan deadline
November 2, 2019- Home football game against Houston
November 3, 2019- November 4, 2019- Fall Fiesta in the Park at Lake Eola
November 5, 2019- UCF New Music Ensemble Concert, 8-9:30 pm
November 6, 2019- Rosen College Graduate Degree Information Session, 6-7:30pm
November 7, 2019- UCF Nursing Information Session, BSN degree, 2-4 pm
November 10, 2019- UCF Percussion Ensemble Concert, 2-3:30 pm
November 11, 2019- Veterans Day, no classes
November 15 – November 17, 2019- Water by the Spoonful Theatre Performance
November 17, 2019- UCF Opera Scenes Performance, 1:30-3:30 pm
November 19, 2019- UCF Composition Studio Recital
November 25, 2019 – Ariana Grande Concert
November 27- November 30, 2019- no classes but offices are still open, Thanksgiving
November 29, 2019- Home football game against USF
November 29, 2019 – Financial aid award/adjustments repayment deadline for any course withdrawal
DECEMBER 2019
December 4, 2019- Last day of classes, last day to remove incomplete
December 4, 2019 – Grade Forgiveness Deadline by midnight
December 5- December 11, 2019- Final Exam Period
December 12, 2019- on campus housing closes
December 13- December 14- Fall 2019 Commencement
December 16, 2019: Grades due in myUCF
JANUARY 2020
January 6, 2020- Classes begin
January 9, 2020- Drop/Swap deadline on myUCF (and be able to get a full refund for any classes)
January 10, 2020- Add deadline
January 20, 2020- No Classes- Martin Luther King Jr. Day
FEBRUARY 2020
MARCH 2020
March 6, 2020 – Financial Aid Deferral deadline
March 9-14, 2020- Spring Break
March 20, 2020 – Withdrawal deadline
April 2020
April 1, 2020 – Founder's Day Honors Convocation (classes are still held)
April 20, 2020- Classes End
April 20, 2020- Grade Forgiveness Deadline
April 21-27, 2020- Final Exam Period
April 30- May 2, 2020- Spring Commencement
May 2020
May 11, 2020- Summer A,C,D Classes begin
May 14, 2020- Summer A,C,D drop deadline
May 15, 2020- Summer A,C,D add deadline
May 25, 2020- No Classes- Memorial Day
June 2020
June 19, 2020- Classes End Summer A
June 19, 2020- Grade Forgiveness Summer A
June 22, 2020- Summer B Classes Begin
June 24, 2020 – Grades due in MyUCF
June 25, 2020- Summer B drop deadline
June 26, 2020- Summer B add deadline
July 2020
July 3, 2020 – Independence Day observed, no classes
July 4, 2020- No Classes- Independence Day
July 10, 2020- Classes End Summer D
July 10, 2020- Grade Forgiveness Summer D
July 31, 2020- Classes End Summer B, C
July 31, 2020- Grade Forgiveness Summer B, C
August 2020
August 1, 2020- Summer Commencement
August 24, 2020- Classes Begin
August 27, 2020- Drop/Swap Deadline
August 28, 2020- Add Deadline
September 2020
September 7, 2020- Labor Day, no classes
October 2020
November 2020
November 11, 2020- Veterans Day, no classes
November 25, 2020- Thanksgiving Wednesday, no classes, offices still open
November 16- November 28, 2020- Thanksgiving, no classes
December 2020
December 4, 2020- Classes End
December 7- December 12, 2020- Final Examination Period
December 18- December 19, 2020- Commencement
January 2021
January 11, 2021- Classes begin  
January 14, 2021- Drop/Swap deadline on my.ucf.edu
January 15, 2021- Add deadline
January 18, 2021- MLK Day, no classes
February 2021
March 2021
March 7- March 14, 2021- Spring Break, no classes, campus still open
April 2021
April 7, 2021- Founder's Day Honors Convocation
April 26, 2021- Classes End; Grade Forgiveness Deadline
April 27, 2021- Study Day
April 28- May 4, 2021- Final Examination Period
May 2021
May 6- May 8, 2021- UCF Commencement
May 7, 2021- Grades due in MyUCF