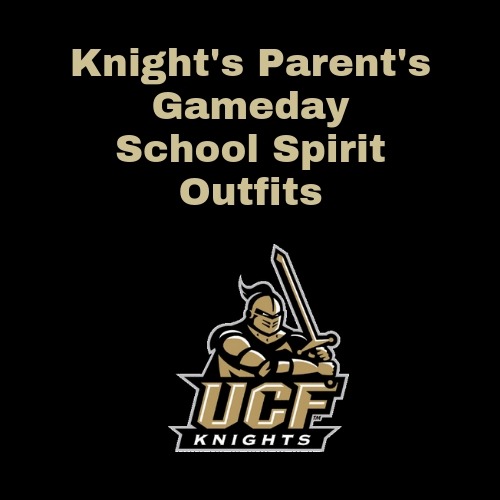 Show Your Team Spirit!
I love going to college football games- there is nothing like game days but, TBH, I am not going to wear some of the outfits that I see my daughter wearing – been there, done that when I was a student. I'm all about the Gold & Black on game days and I am somewhat about the fashion. But I also want to be comfortable especially on those Florida humid days when you are packed in a stadium and it is more than 90° out and the humidity is stifling.
You can wear officially licensed Knight wear or just dress in Gold & Black. Here are some great suggestions for us Moms and Dads from cotton tops and t-shirts to comfortable dresses for the moms and collared shirts, polos or jerseys for dads or just a super comfortable, breathable tee. Throw in some accessories including a regulation stadium bag and a logo-ed skin for your cell and everyone will know you love the Knights!
(Click on image pages for pdf)
Click here for a pdf version!