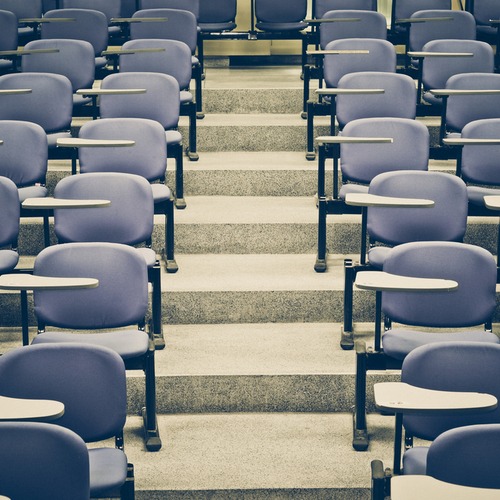 …Then Transfer to UCF
Some students may not be ready for a big university, but want the excitement that goes along with it. For this reason, many students choose to start their college career or even just take some of their classes at the local, much smaller, Valencia College that is located about 30 minutes from UCF. Their classes are definitely smaller than those at UCF and tuition is less. UCF Connect offers collaborative programs and services like DirectConnect to help students get their A.A. or A.S degree and transition from college to the university.
If students enroll in DirectConnect, Valencia actually teams up with UCF to help make your transition to UCF easier. Students who participate in DirectConnect will receive:
Joint advising from UCF and Valencia to help ensure a smooth transition.
The ability to take UCF courses at the main campus or on West or Osceola campuses.
Access to UCF staff at Valencia's West and Osceola campuses to help with advising, admissions, financial aid, and academic support.
If you do not live within walking or biking distance of a Valencia campus, you will need a car or some other form of reliable transportation. The Lynx bus, free with a college ID, incorporates all Valencia College and UCF campuses into its routes.
Many students choose to live in off-campus housing near UCF, often with UCF students, so they can participate in the Knight excitement. (See our Guide to Off-Campus Living here.) However, Valencia offers clubs and organizations, intramural sports and campus fitness centers of their own too.
Opening in the fall of 2019 is UnionWest, UCF's new student resident community at UCF Downtown and Valencia College Downtown at Creative Village. UnionWest is a 15-story building with student residences, restaurants, student services, classrooms, and amenities.
Pass on these great tips, tell your friends and like us on Facebook, Instagram,  Twitter, and Pinterest. Sign up for other great tips at haveuheard.com. Are you new to HaveUHeard? Here is how to best use the site.