HaveUHeard.com includes links to third-party websites and advertisements for third-party products and services. Product and service-specific opinions mentioned within the content of our blogs are entirely the opinions of the HaveUHeard.com team and its staff. It is our hope that you will find value in the products and services these third-party organizations represent, and patronize these businesses. Such advertising and marketing partnerships help make our efforts at HaveUHeard.com possible. Thank you for your support and ongoing interest. For additional information, please read our full HaveUHeard.com Disclosure Statement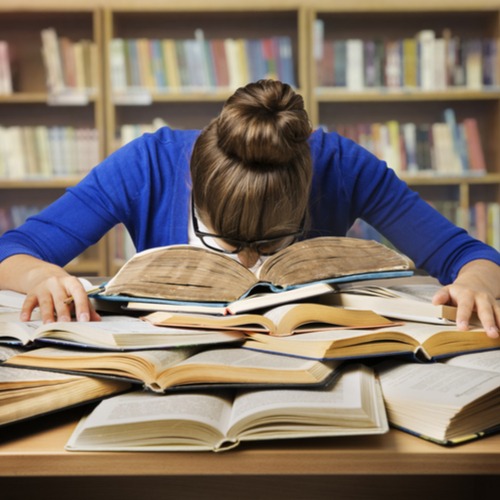 Special Care – Care Packages
When my older daughter left for UF, I wavered between giving her space to find her way and wanting to hear all about her life at college. This was before social media documented almost every move she made. Sure there were some posts on her Facebook page, but I missed her terribly and we were still adjusting to our new family dynamic. How could you spend eighteen years making your kids your priority and then watch them leave and not feel a sharp pang of sadness?
As days went by (felt like weeks), I decided that I was not going to stand on ceremony so I sent her a text saying "Would love to catch up. Miss you <3 emoji."  In time, we did adjust to it being the three of us.  But her four years flew by and her sister's turn came to leave. And, here came that pang once again.
With my younger daughter entering her junior year at UF and now being a true empty nester, I have found a way to strike a balance between intrusion and inclusion. I send physical cards and care packages. Trust me when I say that as much as most enjoy being on their own and having their independence, they also love going to their mailbox or receiving an email telling them they received a package.  They would receive a care package for midterms and finals when they were feeling particularly stressed; on their birthdays or just to commemorate special moments that they were excited about including joining a sorority. You can find some great gift items at Dormify.
And, if your students are like mine, they do occasionally get homesick (especially when they get sick and mom or dad is not there with chicken soup, medicine or comfort);  they will feel the stress especially during exam times and they will miss you almost as much as you miss them.
Feel the Love, Send the Love
So what can you do as a parent? A simple "I love you" or "I miss you card" as well as an occasional care package goes a long way. And by occasional, I do mean once in a while, not every week (we do not want to spoil them too much).
The occasion dictated the type of care package:
Homesick – College kids get homesick. Sometimes it's because they are sick; sometimes it is because they feel stressed, and sometimes it's just because being away and on their own can be hard- sure their friends do fill that emptiness but there is nothing like being with family. If I sensed they seemed a little homesick, I would send just a token pick me up to let them know I am proud of them and to push through.
Holidays – I always send a care package for Halloween and Valentine's Day filled with the requisite candy and for Valentine's Day, since I always gave them a little present, I sent a gift card so they can pick something out themselves.
Exams- Exams are very stressful so I would fill mine with nuts, granola, dark chocolate, coffee, gum, lollipops, and popcorn, usually in pre-packaged small sizes so they could throw it in their backpack while holed up in the library. UF's Inter-Residence Hall Association (IRHA) also sponsors a care package program for those living in the dorm. Maybe include enough for them to share with their roommates. Sometimes, instead of food, I will send a small gift like a mug, or sports bottle. Dormify has some great care package suggestions. For our full list of exam care packages, click here.
Birthdays – Having them away on their birthday was an even bigger reminder that they had flown the coop (as they should have). Again, I sent them a birthday present and would have a cake or cupcakes delivered to them from their favorite place. Popular with my daughter and her friends is Cupcakes by Melissa and Treat House (which is certified kosher daily). Both will have to be ordered online. You can also look to have a cake delivered from Publix or another grocery store or recruit one of your student's friends to go pick one up.
If you prefer, there are companies that sell college care packages.  One of the places we like for unique cupcakes is a company called Wicked Good Cupcakes. They sell birthday boxes as well as thinking-of-you boxes. Their cupcakes come in a jar and are very unique.
Or try some of the local places like cookiegazm and midnight cookies, Gigi's cupcakes, Bearkery Bakery or Patticakes.
Sick – When your student calls to tell you they are sick (I'm talking a cold, flu, not a "land you in the hospital" type of illness), let's face it, it is tempting to want to head up to UF to take care of them  (after a small lecture about burning the candle at both ends, aka not getting enough sleep, exercise, nutrition, etc.) But that is not realistic. If they do not already have over the counter medicine, sometimes they can drag themselves to the store or ask a roommate or friend to pick it up. If they were home, you probably would make them your homemade chicken soup. Since you cannot do that (although now I send my daughter back to school with frozen soup to keep in her freezer), we have the next best thing.  Chabad Jewish Student & Community Center will make sure to have some ready for your students, regardless of their religious affiliation. They can send a friend to pick up the soup (and if you're lucky, they may be able to find someone to bring it to your student). Other options include calling in soup or picking up from a local restaurant. I've been told that you can get a great Latin chicken soup at Mi Apa Latin Café. And if all else fails, many of the grocery stores now offer prepared soups including Publix, Lucky's and Fresh Market. For other suggestions read When They are Sick.
In the past, when sending a student who lives in an undergraduate residential area, packages would have to be logged into area desks and your student could only pick up their package during the operating hours of that area. By the start of the summer semester, the dorms at UF will now have an electronic locker system. When a package has been delivered, students receive an email with a code that allows them to access the locker 24/7. For more information, click here. So, as long as you mail a package on time to your students, they will be able to pick it up when it is convenient for them.
Pass on these great tips, tell your friends and like us on Facebook, Instagram,  Twitter, and Pinterest. Sign up for other great tips at haveuheard.com. Are you new to HaveUHeard? Here is how to best use the site.