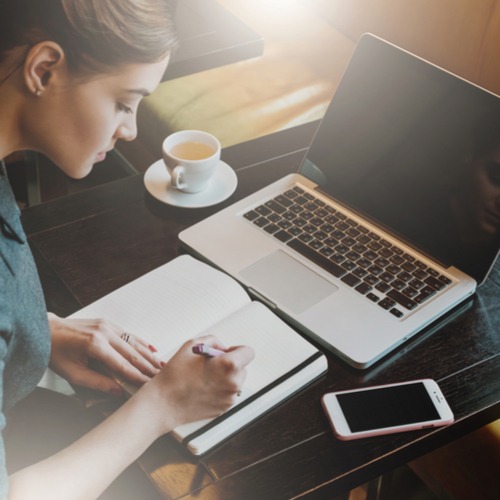 More Exams Prep Time.
It may like you just finished studying for the ACT/SAT's and left for college, but before you know it, graduation will be looming and many students will be preparing for graduate school exams and continuing their education.
Getting familiar with the vast amount of degrees and programs out there would be the first step. If you are considering graduate school at The University of Miami, check to see if there is an open house. Consider visiting other colleges as well. This will give you the opportunity to meet professors and ask questions about the program. Start talking to your advisor early to be sure you have all the correct prerequisites, shadowing or research hours you will need for exams.
Whether you are preparing for Medical or Law School or a specific graduate program, researching the continuation of your education may feel overwhelming. Finding the right concentration for you is important. Consider all of your options, including the location of schools, degrees offered, length of time to complete the degree, cost, prerequisite classes testing and other requirements needed for entrance, and so on. Learn more about The University of Miami Graduate School options here.
Most graduate schools require test scores with the application. The University of Miami helps students prepare for the GMAT, GRE, LSAT, exams. Read more here to see the many academic review programs offered and the steps necessary to apply. They will also provide information on tests, application questions, personal statement reviews, and mock interviews. Students can make an appointment by calling (305) 284-4154 or walk into the offices located in the Ashe Administration Building, 1252 Memorial Drive, from 8:30 am to 5 pm.
Taking a course is optional and you may not need to spend hundreds of dollars to do so. Taking a practice test a few months before the actual exam to see where to start studying will help gear how much studying you'll need to do. By this point in college, you should have a good idea as to how you learn best. Perhaps online studying is not the best choice for you; therefore a local class or private tutor may be a better idea.
Some of the popular test prep programs are Kaplan, Magoosh, BenchPrep, The Princeton Review, Next Step Test Prep, Khan Academy, and Manhattan Test Prep. Many are offered as online classes which allow students to study at their convenience. Some also offer private tutoring in person or online, as well as regular local classes. Some students who are majoring in finance or business will also take the Level 1 CFA exam. The Princeton Review now offers a test-prep course for only $299. Students who enroll will qualify for their money-back guarantee.
Many accounting major students take the CPA exam while in school. Some of the more popular CPA review courses include Surgent, Becker, and Wiley.
To prepare for the MCAT while in Tally, check out the local Kaplan or Varsity Tutors.
Here a few additional pointers:
GRE- Get the 'GRE Word of the Day' app to help vocabulary. Sign up for the Question of the Day from Kaplan. It's free!
MCAT- Next Step Test Prep offers live webinars to answer questions that may come up as you study
LSAT- Testmasters' LSAT prep class is offered right on the UM campus at the UM School of Law.
Prepare a timeline or checklist for each school you apply to. It may include GPA, test scores, letters of recommendation (LOR), personal essays, resume, interview, etc.. Standardized tests are only one part of the application process. In addition, it may not be too soon to begin to look into scholarships or how you will finance your continuing education.
Finally, it has become common for some students to take a year off before starting grad school. College is stressful and there is a lot of pressure to start Grad school immediately. Perhaps the year can be spent gaining experience that will add to your application or having more time to prepare. Remember, this shouldn't be a race; it should be a marathon. Give some serious thought to taking a gap year.
Pass on these great tips, tell your friends and like us on Facebook, Instagram, Twitter, and Pinterest. Find out more about how to use HaveUHeard as a great resource. Sign up for other great tips at haveuheard.com.