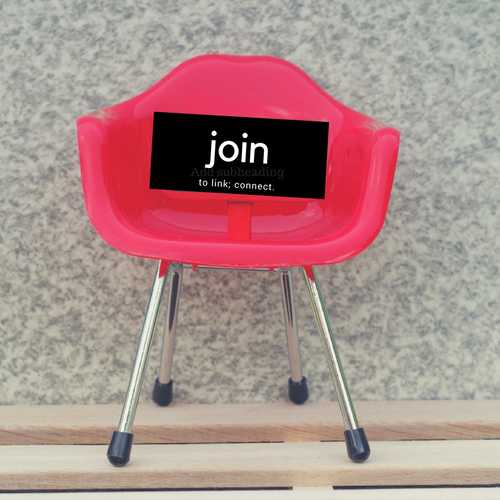 Join to Enrich
The way to feel more included is to join one of the many groups and organizations. The beauty of the University of Miami is that there are more than 16,000 students from around the world, and is a vibrant and diverse academic community focused on teaching and learning. Set in Florida's most tropical playground, the University of Miami can feel intimidating to some and very welcoming to others. Yet there are many ways to make this university in a big city feel smaller. Some students will choose to rush a sorority or fraternity (see our blogs about that here and here), but others will not find Greek life their cup of tea. No worries; there are so many valuable and fulfilling ways to get involved on campus.
Some of you may believe that your student's first job is school, and I couldn't agree more. That said; being involved in some way is rather important too. Firstly, joining a club or student organization will help your students build a community. Since they're leaving their family and sometimes their friends behind, getting involved helps them to discover new friends with similar interests. It only takes a few friends to make a college campus feel smaller. Joining clubs or organizations allows students to discover their passions and strengths.  It also helps them to discover what they don't like, which can be just as important. Freshman year is not too soon to begin thinking about positioning yourself for future employment as well. Club involvement helps to build resumes.
Too Busy to Join?
Sometimes, busier kids do better in all areas. True, this isn't so for all students, but it is for my kids and me. More free time does not always equal better grades. Being involved will require some organization and time management on the part of the student—and that's a good thing to master as well. My daughter rushed a sorority freshman year, joined a club and got on their executive board with a leadership position in the sophomore year. Additionally, she also joined a service fraternity and because of a campus ambassador. For her, keeping busy, with not a lot of downtime helped keep her focused. She had to schedule her study time carefully and maintain that strict study schedule. She noticed freshman that got involved less were more homesick, had fewer friends and did not connect to the college experience as well as she did. Getting involved often and early introduced her to many leaders on campus and also opened up doors and opportunities that would not have come her way if she was just hanging out in her dorm room.
Take a look here at all of the amazing opportunities students can join in at the University of Miami.
Now that we've established the benefits of being involved in something other than the happy hour and working on the perfect tan; the question is where they find the right club or organization to join. Firstly, encourage your student to check out the Club Fair hosted within the first few weeks of each semester and to participate, not settle on the first club they visit. If after a few meetings they realize that this is not where their passion lies; they should move on…but definitely, try another. I say go with an open mind and try everything once. Encourage them to walk around the Shalala Student Center, the hub of student life on campus; it's where lots of really cool stuff happens. Visit some of the club suites, follow their Facebook pages for updates news and events and try some new experiences. My daughter attended a SpectrUM meeting because her friends were going. She instantly connected with the other student members and in time became an executive board member in charge of social media and events. She not only loved the position, but it helped her tremendously in her major and looked great on her resume.
I would love to give you a list of all the different places your student can join, but UM literally has over 270 student clubs and organizations on campus. There are art shows, sports, and student clubs, volunteer opportunities and outdoor adventures; all gateways to getting involved. Take a look here at a complete listing. It is a bit overwhelming, but it is great to have choices. That list doesn't include intramural sports though; another way to meet people, have fun and stay in shape. There are always flyers and signs about campus as well.  Or click here to learn more.
Try of some of these popular clubs and organizations,  Student Government – Perhaps a voice in UM's student government is of interest to your student. This is a great way to hone those leadership skills. Category 5 – is the Spirit Programming Board focused on preserving and implementing traditions related to sports and spirit at the University of Miami. Homecoming  –a fun weekend for all; even outsiders and families of students. Yet it definitely takes a village to make all the activities and hype come together. Why not volunteer to plan Spirit Splash?
View for a complete listing of Religious Organizations on campus.
The Association of Commuter Students (ACS)
Students, that commute often wonder how will I fit in, how can I get involved if I don't live on campus or nearby in off-campus housing? My daughter has made friends with several commuter students and they have all relied heavily on ACS to help them acclimate to campus life, without missing out on all the fun. ACS is a second home for its members and provides a place to bond with fellow students and to participate in all that the University of Miami has to offer. It is not merely a club, but a family. ACS has a long tradition of involvement in a range of campus events including Homecoming, service days, intramurals, and more. You can find ACS in the first row of the football stadium, riding on floats in the Homecoming Parades, as well as occupying various leadership positions throughout the University. ACS provides its members with a working knowledge of UM that gives them the opportunity to become fully involved in campus life.
An invaluable resource for all its members, ACS also provides a unique chance to become part of a community of dedicated and extraordinary friends. Brought together by a simple fact of life, commuting to school, ACS members have forged bonds that extend beyond this common circumstance. ACS members form friendships that last a lifetime. Find out all the great opportunities ACS has to offer here.
Pass on these great tips, tell your friends and like us on Facebook, Instagram,  Twitter, and Pinterest. Sign up for other great tips at haveuheard.com. Are you new to HaveUHeard? Here is how to best use the site.