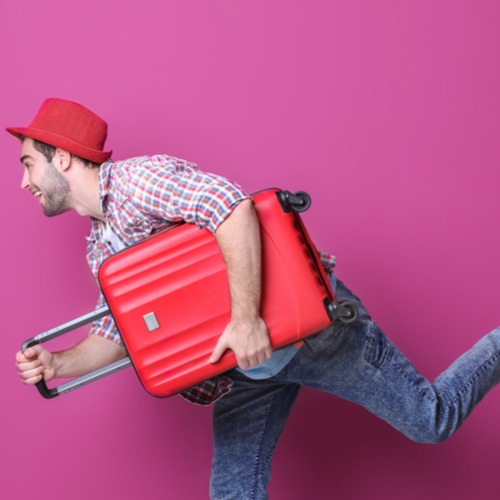 Manage That Weird In-Between Gap Time.
Although it feels like you just moved your students into their dorms, you now have to move them out. The worst part, aside from the grueling heat, is that some may be returning in just a few weeks to move back in somewhere. The dreaded gap! And, if they have to be back early in August, whether it be another dorm, fraternity house or an apartment, having to schlep their stuff back home to return in just a few weeks seems a little silly. I know how many carloads it took to get our daughter moved in and, frankly, I am not prepared to rent a U-Haul to get her home and back again. I recommend your students start bringing things home if they are making any trips home between now and the end of the semester or if you are visiting, bring some items home.
When it came to what to do with the furniture she purchased from other students, it created a gap of four days. We pitched in with her future roommate and hired a moving company to pick up the furniture, store it for four days and then move it into their new apartment.
A+ Mini Storage
305-665-8183
CubeSmart – If your student can pack up their belongings themselves, this is one of the closer self- storage units by the U.  (855) 603-6731
Stow Simple – This company caters to UM students, providing boxes, pickup, storage, and delivery. They will pick up and store furniture, tv's, mini-fridges, bicycles and more. Pricing may be found here.
College Boxes –
Have your belongings picked up from school during move-out and stored for the summer or shipped anywhere, worldwide. Stored items delivered back to campus.
Ship boxes and luggage from home prior to fall move-in. They temporarily store your items to be delivered to school when you arrive on campus
Dorm Movers – They send you boxes & tape for you to pack. They send movers to pick up your boxes & large items. Your stuff is stored in their climate protected facilities
Pass on these great tips, tell your friends and like us on Facebook, Instagram,  Twitter, and Pinterest. Sign up for other great tips at haveuheard.com. Are you new to HaveUHeard? Here is how to best use the site.