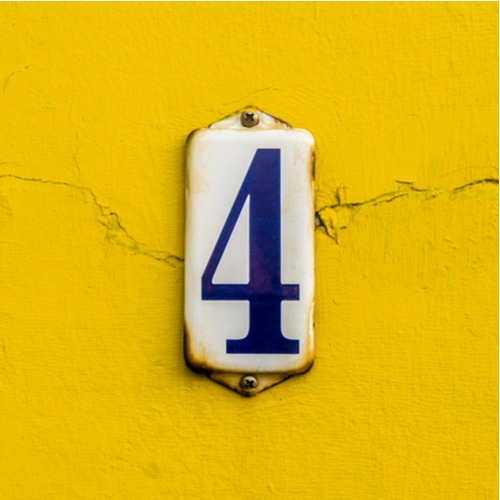 Your Next Steps.
So you have a student ready to spend the next four years at The University of Miami? That means you will undoubtedly be visiting once or twice (hopefully more). If you have never been to Miami, you may have a preconceived idea of this vibrant city from watching movies, TV, Social Media and online. Or you may know very little.
Miami is one of the state's – and the world's – most popular vacation spots. Like any big city, there's so much to do and explore. From the tree-lined streets of Coral Gables to the warm sandy beaches of Miami Beach to the hustle and bustle of downtown and Brickell, there is a neighborhood and activity for everyone! Take a little drive and you can even explore a National Park.
Like many colleges in a big city, here you will find almost every major box store, almost every chain restaurant from fast food to quick service to full service plus many newer independent restaurants with cuisine from around the globe, world-class sporting teams and playoffs, massive outdoor concerts and events, live music, museums, vibrant nightlife, shopping malls, unique one of a kind neighborhoods with art galleries, pop-up donut shops, artisan bakeries, craft breweries, Art House Cinema, eclectic ethnic neighborhoods, vintage hotels, and specialty grocery stores.
What U Should Know About UM
A group of citizens chartered the University of Miami (UM) in 1925 with the intent to offer "unique opportunities to develop inter-American studies, to further creative work in the arts and letters, and to conduct teaching and research programs in tropical studies". They believed that a local university would benefit their community. They were overly optimistic about future financial support for UM because the South Florida land boom was at its peak.
UM has 3 major campuses:
UM's Coral Gables Campus
UM's main campus spans 239 acres in Coral Gables, located immediately south of the city of Miami. Most of the University of Miami's academic programs are located on the main campus in Coral Gables, which houses seven schools and two colleges including the University of Miami School of Law. The university also has a campus theater, the Jerry Herman Ring Theatre, which is used for student plays and musicals. The Jorge M. Perez Architecture Center is the lecture hall and gallery of the School of Architecture that displays exhibitions focusing on architecture and design.
UM's Medical School Campus
The Leonard M. Miller School of Medicine campus, located in Miami city proper in Civic Center, trains 1,000 students in various health-related programs. It consists of 68 acres within the 153 acres University of Miami/Jackson Memorial Medical Center complex.
RSMAS/Marine Campus
Rosenstiel School of Marine and Atmospheric Science
The Applied Marine Physics Building at UM's Rosenstiel School of Marine and Atmospheric Science on Virginia Key In 1953, UM built classroom and lab buildings on a 16-acre campus to house what would become the Rosenstiel School of Marine and Atmospheric Science (RSMAS). The U.S. National Oceanic and Atmospheric Administration's Atlantic Oceanographic and Meteorological Laboratory are located across the Rickenbacker Causeway from the campus.
There is no housing on the RSMAS campus. As part of its campus-wide free shuttle service, UM operates a route from the Coral Gables campus to the RSMAS campus, which includes stops at the Vizcaya Metrorail station on weekdays.
Miami, more specifically, the University of Miami is a fairly simple college campus to navigate. Don't let its sprawling tropical campus intimidate you. There are several major roads you need to be familiar with to navigate your way around while being in close proximity to the campus. They are U.S. 1, a.k.a South Dixie Highway, PonceDeLeon Blvd, Red Road (SW 57 Avenue), Miller Drive (SW 56th Street).
The UM main campus may be found within the boundaries of South – Ponce de Leon Blvd. West San Amaro Dr. North Campo Sano Ave. East Brunson Dr. Navigating around the main campus will take you on roads such as Pearson, Pavia and Merrick Parking Garages, the Lowe Art Museum and Stanford Circle. Miller Dr. goes to Law School, Music, Library, and West Parking Lot.
UM is considered to be a walking campus although the HurryCane shuttle service is included in the cost and is strongly recommended especially when you need to get across campus. The HurryCane service routes can be found easily on the UM smartphone app and can help you to determine the times and location the shuttle will stop and which route is most suitable to your student's needs.
Pass on these great tips, tell your friends and like us on Facebook, Instagram,  Twitter, and Pinterest. Sign up for other great tips at haveuheard.com. Are you new to HaveUHeard? Here is how to best use the site.