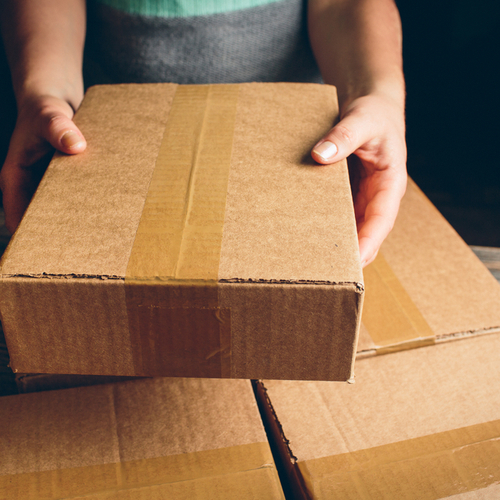 Make Sure the Package Gets There
There are many reasons that a student receives a package. It could just be their usual Amazon delivery or a care package for midterms or because your student is under the weather. But at the "U", there are delays in getting the mail and forget about sending them your homemade cookies, balloons for their birthday, flowers or any other perishable items unless they are present to receive it.
There are a few things that will make a package delivery simpler. UM has a UPS store within walking distance from campus. (Across from UM in the CVS Plaza) Your student will have to rent a mailbox first and then they have their own PO Box that's not at the post office. They will accept packages from any carrier and hold them until it is picked up. The only downside is that you are subject to the store's hours (Monday through Friday 8:30 am – 7:00 pm, Saturdays 10 am to 5 pm and closed on Sundays)
We actually recommend using UPS (or FedEx) in comparison to USPS as it is just timelier, especially for in-state shipping. Typically, if you are sending packages from one Florida location to another, it arrives in one day at no additional fee. (barring any weather issues). Have U Heard that you can also pick up and drop off FedEx packages at Walgreens, Office Depot and OfficeMax? There are several Walgreens close to campus. Adding another level of convenience, CVS is now an Access Point Location for UPS.  Find your UPS Access Point Location here. Just click on the link for some great suggestions.
If you are sending packages through Amazon, you might want to consider having them sent directly to Amazon Locker that is located at 6701 SW 57th Avenue at Whole Foods. Sometimes picking it up from Amazon is easier than having to navigate the package delivery to dorms or even apartments. If you are sending a package (again, something non-perishable) to your student, they are assigned a mailbox and mail is delivered to student boxes Monday through Saturday. If your student loses their mailbox combination, they can come to the reception desk with their Cane Card to receive a copy of the combination. When a student receives a package, it is signed for at the reception desk and logged into the package tracking system. Once they receive an email notifying them that there is a package waiting – bring that email and their Cane Card to the reception desk to retrieve the package. There is a slight delay between the carrier's delivery notification and when we log it into our system.
Address mail and packages using the following standard:
Resident's Full Legal Name
Street Address, Room Number (include tower if applicable)
Coral Gables, FL 33146
The addresses for each residential building are as follows:
Eaton Residential College – 1211 Dickinson Drive, Coral Gables, FL 33146
Hecht Residential College – 1231 Dickinson Drive, Coral Gables, FL 33146
Stanford Residential College – 1239 Dickinson Drive, Coral Gables, FL 33146
Mahoney Residential College – 1101 Stanford Drive, Coral Gables, FL 33146
Pearson Residential College – 5185 Ponce de Leon Boulevard, Coral Gables, FL 33146
University Village – 1527 Albenga Avenue, Coral Gables, FL 33146
You may want to take a look at some of our Care Package blogs for ideas on what to send and when.
Pass on these great tips, tell your friends and like us on Facebook, Instagram, Twitter, and Pinterest. Find out more about how to use HaveUHeard as a great resource. Sign up for other great tips at haveuheard.com.