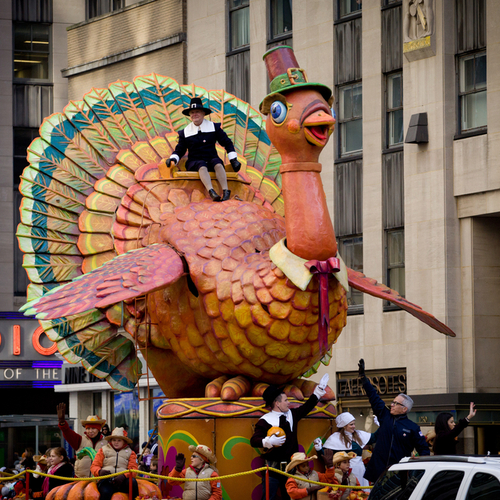 They're Back…
Thanksgiving break is the first official long break when students come home.  I do not know about you, but after two months of texts, phone calls, and Facetime, there is nothing like being able to hug your student for the first time…. And then the tug of war begins – sometimes hours after they arrive.
At school, they come and go as they please. They keep their rooms, dorms, apartments, and houses the way they want, do laundry when they run out of clothes, have their personal belongings thrown everywhere (although this dropping of personal items everywhere was the norm before college for my daughters too). I feel strongly that it's "my house; therefore my rules."  Just like when they lived at home, I have curfews and they must help with chores around the house.
Family dinners and keeping the common areas clutter-free are two of my biggest issues. I know we want them to love being home again, however, there have to be some ground rules that still are respected. Curfews definitely become a tad more lenient as each college year passes, but I basically can't sleep well when I know they are out in cars, etc. so I ask that they are respectful of the fact that I do have to get up before noon the next day.
My kids are social butterflies and seeing their high school friends and new college friends were a priority so we agreed to a curfew based on the evening's plans and then they had to turn off the foyer light when they came in. Since I could see the light from my bedroom door; I know if it is still on, they are still out. Mind you this is not a full-proof plan as I have been known to text them at 3 am to find they are in their bed and forgot about the light. I still see no reason to stay out until 3 or 4 am and constantly remind them that nothing good happens on the roads at that hour. They argued they only had a few days to see their friends, but just as I explained in high school, I am hopeful they will make wise decisions later based on the wise ones I am teaching them now.  I've got plenty of eye rolls over the years, but I never worried about winning a popularity contest; just about keeping them safe.
House Rules?
As parents, we have to remember that our kids have been on their own for several months, if not more if they started over the summer. They now answer to only themselves. They are learning valuable lessons; even if the most appreciated one to date is that when one runs out of clean underwear; wearing a bathing suit in its place is not as comfortable. True story. They probably enjoy being able to sleep all day or stay up into the early mornings talking with friends or going out at 11 pm after they finish studying and eating whenever and whatever they like.
So as a mom that has been there, done that; I recommend cutting them some slack. Maybe we should change our thinking a little. Talk about Thanksgiving ahead of time (although many of them may have exams leading up to that week). I found a way to compromise while still not having my house feel like her personal hotel. I picked my battles. They could keep their own bedrooms however they wanted, but common areas were still "clutter-free zones." Don't expect them to unpack. Just don't. My daughter's reasoning had to do with that she would just have to pack it back up in 3 or 4 days. I laughed to myself of course and decided that makes sense. So I just closed their bedroom doors.  Actually, I developed this bedroom door closing tactic back in early high school when I realized I would probably never be able to get my daughter to see the value in being neat and organized.
My kids, like most, are thirsting for home-cooked meals so I had their favorite meals prepared. Actually, each time I prepare something I know they like I make a little package of it and put it in the freezer so they will have meals to take back with them. If they took a cooler up to school, remind them to bring it home to restock.
Last but not least, laundry. I must admit the first time each of my kids came home from school for Thanksgiving; I was so excited to have them home I actually did their laundry. Yes, that lasted one visit! I now keep them company while they do their own laundry, sometimes helping them fold it. Fine; I will do anything to spend a little extra time with them.
Thanksgiving traditions remained Thanksgiving traditions right down to watching the parade to helping me with the clean-up. I was a little surprised when my first college kid announced her plans which would begin at about 10:30 on the night of Thanksgiving. I told her that it was a family day and no one would be going out.  Little did I know the texting and plan-making had begun hours earlier. Shortly thereafter, there was a swarm of kids in my kitchen and I loved listening to them catch up. So, I was wrong. By the time this happened with my second child, I was smarter. Then the third one came along and I decided we were going to go to New York for Thanksgiving this year and she was devastated that she wouldn't be home for Thanksgiving break to see her friends. We compromised and came home to S. Florida on Friday afternoon, so she still got some time with her high school friends. this year we are staying home.
I will say that the Thanksgiving pilgrimage to meet up with all their high school friends slows down as the years go by. There will be some friends that they will forever stay in touch with, but after freshman year, the importance of that rush to see their high school friends immediately wanes. It's kind of a nice thing too because it gives you a little more of the time you were craving. Finally, as much as you want to savor every last minute of this short break; send them off early Sunday morning. The traffic that day is generally horrendous as many students make the exodus back to various colleges throughout the state.  It is a whole new way of life for our students and for us too. Think of Thanksgiving as a practice run for the three-week-long Winter Break.
Should your student be unable to come home or you decide to switch things up this year and head up to Jacksonville to spend it with your student, read our blog on Staying at UNF for Thanksgiving. It's stuffed with places to eat, events to see and ways to help others less fortunate.
Pass on these great tips, tell your friends and like us on Facebook,  Instagram,  Twitter, and Pinterest. Sign up for other great tips at haveuheard.com. New to HUH, here is how to use the site.