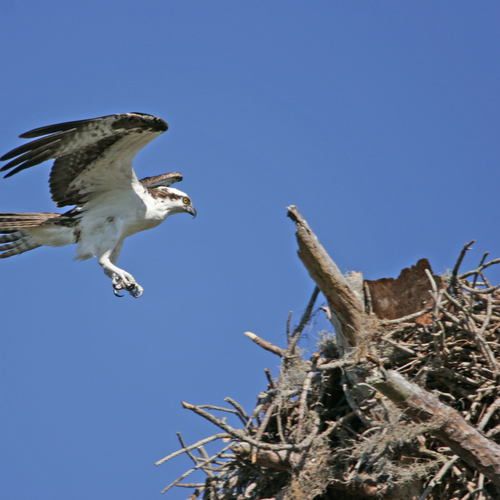 Calling All Ospreys…it's Nest Fest!
Homecoming is always a special event and the homecoming at UNF is known as Nest Fest. It is a week-long celebration that has something for everyone: students, faculty, staff, alumni, parents, and friends. It is typically held in February. My daughter and her friends were super busy with different events.  To give you an idea of the events, here is a schedule of events.  There are many events that take place and these are worth highlighting. Hope you all have a great time!
Comedy Show – The week kicks off with a comedy show held at the UNF Arena. This past year it featured Jay Pharoah & Nasim Pedrad.  Tickets for an event like these are free for students with a valid Osprey 1 card and for purchase to UNF Alumni and the public
Homecoming Village  – A HUGE party in the plaza!  A free family-friendly event with food trucks, games, activities, live music, and bounce houses.
Homecoming Carnival – Free for students and held at night, it features rides, giveaways, and food
Swoop the Loop – A family-friendly 5K
Blue and Gray Bash –  The Blue and Gray Bash – an event with tastings from different restaurants, live music, and a silent auction.
Golf Cart Parade – Teams decorate golf carts for points and prizes and parade through campus.
Sporting Events – Basketball games, tennis matches, and baseball games played several times during the week. Check out UNF's new app for all the up to date events. Osprey Nation Student Rewards app.  This app will allow you to find all the sporting events coming up.
Homecoming Basketball Game at the UNF Arena.
Homecoming is one of the most fun weeks of the year!  UNF has not announced the dates for 2020 however you can check back on UNF's Master Calendar.
And, if your student is looking to get involved with Homecoming, click here to learn how.
Pass on these great tips, tell your friends and like us on Facebook,  Instagram,  Twitter, and Pinterest. Sign up for other great tips at haveuheard.com. New to HUH, here is how to use the site.