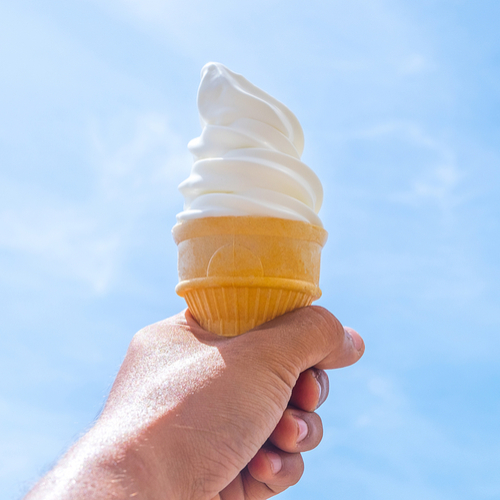 Who Wants Dessert, Is My Favorite Sentence!
Seriously?!  My favorite meal of the day is dessert.  When my kids were little, many times I would give them ice-cream for breakfast, typically on the weekend of course!  Who doesn't love delicious desserts to start or end the day? Jacksonville has some amazing dessert places, below are just a few.  Some locations are not near UNF, however, all are within the Jacksonville area.
Desserts For You!
Amaretti Desserts – Located in San Marco and Mandarin this made from scratch bakery serves cookies, cakes, pies, and pastries.
Cinnaholic – This is not your typical cinnamon roll shop.  100% vegan offering so much more than a typical cinnamon roll.  You can get your choice of almost 20 frosting flavors with an incredible array of toppings.
Cold Stone Creamery – Ahhhh delicious!  Cold Stone offers a wide array of ice cream flavors with mix-ins.  Cups, cones and homemade waffle cones and bowls are available.
Donut Shoppe – In downtown Jacksonville.  Cash only. This incredible donut shop, located off the beaten path has a wide variety of amazing donuts.  Come early, hours are 5:00am-1:00pm.
Dreamette – Cash-only ice cream stand selling dipped cones & other cold treats from walk-up windows since 1948.  Supposedly the best soft-serve ice cream in Jax. Try a sample and let us know!
Five FX Ice Cream – An interesting twist to an ice cream shop.  Yes, it does service ice cream, it also serves Taiyaki – a fish-shaped cake which can be filled with ice cream or custard), Patbingsu, a Korean style shaved ice dessert and coffee and teas.
Flippin' Good Cookies – Located near UNF and they deliver to UNF.  There are 6 traditional cookies to choose from chocolate chip cookies to their own "cowboy" cookie – oatmeal, toasted coconut, and pecans!
Jeremiah's Italian Ice of Mandarin – With locations popping up all over, Jeremiah's serves a delicious combination of homemade Italian ices with soft ice cream.  The Gelati is the perfect layering of ices and ice cream!
Sweet Frog Frozen Yogurt – Located within 1 mile from the campus, Sweet Frog offers many different yogurt flavors that change weekly with a variety of toppings.
Sweet Theory Baking Company – Located in the Riverside area of downtown, Sweet Theory is an egg, dairy, soy and peanut-free bakery with many items that are gluten-free.  The desserts are heavenly!
The Hyppo Gourmet Ice Pop – With several locations in Jacksonville, St. Augustine and around Florida, this Ice Pop is not like any other you will try.  On a recent visit to UNF my family tried The Hyppo and couldn't believe the flavor! The pops can be dipped in chocolate as well, however, I didn't feel it was necessary because the flavors are so strong.  Fortunately for us, there is a location within 20 minutes from our home in South Florida.
Whit's Frozen Custard – Several locations in Jacksonville.  AMAZING custard! Do not miss this if you are an ice cream of custard lover.  Mix in any flavor, taste the flavor of the day or create your own. Incredible!
Pass on these great tips, tell your friends and like us on Facebook and Instagram. Sign up for other great tips at haveuheard.com. Or if you're new to the site here is how to best utilize HaveUHeard, click here.