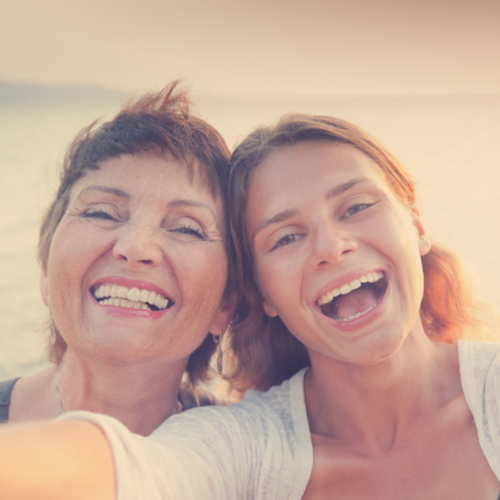 There is Nothing Like It!
One of my favorite things to do with my kids is spending one on one time with them.  Typically speaking, my daughter always wants to spend time with just me! As she is getting ready to finish her freshman year, we were fortunate to spend quite a few weekends together this year; however, the one weekend that it was just the two of us was the weekend of a mother-daughter sorority event that was just for us.
When she and I are together, there is never a shortage of mother-daughter things for us to do.  We will try to make a trip to the UNF bookstore to buy whatever essentials that she needs or to pick up a few UNF items.  A trip to Target or Publix is always on our list as well as lunch, dinner and some froyo! If we have some extra time, we will fit in some time for mani's/pedi's! There are many places nearby. Check out our recommendations here.
My daughter and I love to shop and retail stores are abundant within a mile of UNF at St. John Town Center.   Sometimes just walking around this beautiful outdoor mall holding hands is all that we need to enjoy each other's company. If are looking for something a bit more serene, Jacksonville Beach is within 15 minutes of the campus.  You will find the most beautiful sand and ocean to just relax. There are plenty of places to eat down at the beach.  Jax Beach is a surf side area with hotels, restaurants and if you are there long enough, nightlife as well.
HaveUHeard that downtown Jacksonville is located about 20 minutes from campus?  The Landing is a fun place to go to walk around and grab a bite to eat.  Or you can take a beautiful stroll along the St. Johns River. Whatever you choose to do with your daughter, whether it's grabbing a movie or play a game of  TopGolf, spending time with just the two of you is the most valuable thing you can do! The point of Mother-Daughter time is simply to reconnect.  It's easy to feel like your relationship is not as strong when your daughter is away. That's normal, but making the time together is important. Enjoy it, make the most of it, and look forward to the next time.
Pass on these great tips, tell your friends and like us on Facebook and Instagram. Sign up for other great tips at haveuheard.com.