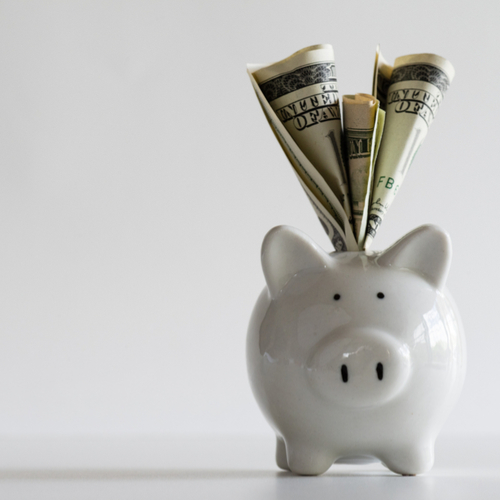 My Best Budget Advice as a Parent
Teach them to budget. Third times the charm. Well, I suppose that isn't fair; all three of my kids are charming and adorable. The difference is the first two are boys and my third is a girl.  However, this really didn't matter when they each left for school the first time. The best advice I would give to a parent of a new college student is to give them a budget and make them stick to it.
With my first college student, there was no real budget. I thought we would give him money "as needed," however that soon turned in to a free for all because he never had enough.  Let's just say his first semester cost me a ridiculous amount of money and I quickly learned that Chick-Fil-A, Starbucks and Einstein's were "needed" every day.
That first semester his dad and I went through a ridiculous amount of money.  When he came home for the summer, we sat down and discussed with him exactly how much money he would need from his summer job and we made a spreadsheet of his expenses for the following year.  I believe the fact that since he knew he was on his own, he learned very quickly just how valuable a dollar was. This isn't to say that we still didn't give him a specific allotted reasonable amount of money; we learned just as much as he did his first year about budgeting.  My son has since graduated, has a job and successfully budgets and saves his money.
Student son number two is a finance major and is given money for rent for his apartment by his dad.  He has a job at school, works over summer break and also gets the financial aid that allows his dad and me to not have to give him weekly money.  This system works fairly well in the fact that my son watches his money, he doesn't spend frivolously and truly lives like a college student.  Some weeks he will have pasta several nights but he is happy and doesn't mind. And yes, there are times that I will Venmo him money so that he will go out with friends for dinner and allow himself to not worry about his bank account.  Because of his budgeting and money-saving skills, he is going to Poland this year with a program that his friend told him about and is paying for the trip 100% himself!
So, now I come to my third student – my girl.  Let's just say it is not easy teaching her to budget when we both realize that so many "extras" like manicures, new makeup, frozen yogurt, that really cute new pair of shoes at the DSW right near UNF's campus, cannot be part of her weekly budget.  Granted once and awhile is ok, but not every night! So, now I have my chance to make a difference for my last college student. She gets her weekly money on Fridays and, although some Thursday nights she checks her bank balance and it is pretty close to zero, she is figuring it out.  She does occasionally call and ask me for a few extra dollars but the money is never for something that she doesn't truly need – we now wait to buy the new shoes at DSW when she is home.
Pass on these great tips, tell your friends and like us on Facebook and Instagram. Sign up for other great tips at haveuheard.com.