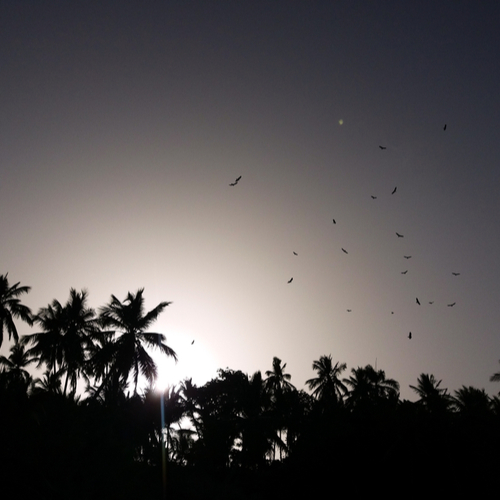 Being prepared for a Hurricane
Having lived in Florida since 1983, I have seen and experienced a lot of hurricane preparedness and fortunately, I have not experienced a direct hit of any storm. Most of the time with hurricanes, the preparation is the most chaotic, stressful time. Gas lines will be long, Publix and Walmart will run out of water and batteries immediately and parents will worry about their home and children.
For those who have students who are from out of state, the first mention of a potential storm or hurricane and the unknown sends parents into a justifiable panic. When the news about a potential storm starts dominating the airwaves, especially in the area to which the storm is headed, parent's concerns go into overdrive.
The level of panic for in-state residents is equivalent to the category storm being forecast. Floridians seem to look at Cat 1's with an almost indifference; yet the mere mention of a Cat 3 or higher, and well, nerves are frazzled, palms start sweating and everyone goes into overdrive preparations. Add the fact that we are not with our kids with a threatening storm, and an emotional storm starts brewing. One of the most important messages that I can convey is to stay calm. Rest assured that the University of North Florida is very prepared for any storm and has an emergency plan in place.
So here is some important information to remember:
Hurricane Season officially begins June 1st and ends on December 1st.
Florida gets rainy weather, be it a bad rain/thunderstorm, tropical storm or hurricane, and having certain supplies, is recommended. That would include a flashlight and batteries, bottled water and some non-perishable foods to get through a minimum of three days.
Make sure computers and phones are fully charged and backed up.
If your student has a vehicle that operates on gasoline, they should fill up as soon as possible. Waiting for the day before a potential storm is due to hit is not advisable as the lines are very long and some gas stations run out of fuel. We saw this happen across the state of Florida when Hurricane Irma was brewing in the Atlantic. They should also set the emergency brakes.
ATMs do not operate when there are electrical outages so if a potential storm is approaching; make sure they take out cash in advance.
If necessary, make sure your student has an adequate supply of prescription medication.
Bicycles should be securely locked to a bicycle rack.
If a storm is approaching Jacksonville, do not advise your student to get on the road and leave if it is the day before or day of the storm. Jacksonville and St. John County will issue evacuation orders if deemed necessary but clogging up roads is dangerous to your student and could leave them stranded at the worst possible time. Should your student (or you) have other concerns, they should contact UNF at (904) 620-1000
Additional information on UNF storm preparedness/emergencies can be found below. When an emergency occurs, the Crisis Management Team will put important information on the University of North Florida's homepage.
University of North Florida's web pages:
unf.edu
unf.edu/emergency/Storm_safety_for_students.aspx
UNF Emergency Hotline 1-904-620-2602
unf.edu/shs/Emergency_and_After_Hours_Care.aspx
Follow UNF on Twitter
UNF Safe Osprey app – for alerts and emergency plans
Parent Emergency Text Alerts – Parents will need to have access to the Parent Portal. Instructions here.
National Weather Service Briefing Updates    nhc.noaa.gov/
If you find that during a storm you aren't receiving notifications please contact UNF after the storm has passed to confirm that your contact information is correct.
Pass on these great tips, tell your friends and like us on Facebook, Instagram, Twitter, and Pinterest. Find out more about how to use HaveUHeard as a great resource. Sign up for other great tips at haveuheard.com.