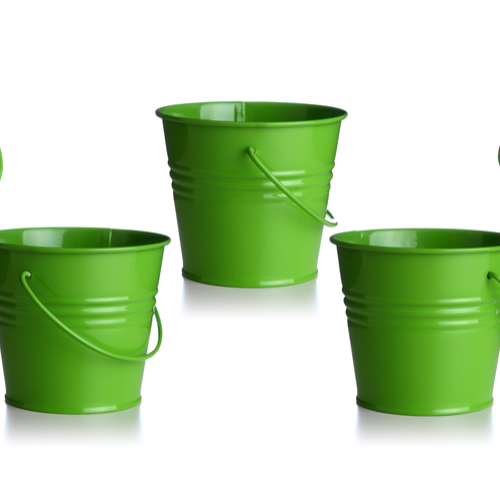 Check out these Bull things to do!
If you have committed to becoming a Bull, there are a few things that you might want to check out over your next for years at USF. Consider them part of your induction to Bull-dom. Some are just plain fun and others sort of obvious. Either way, your time at USF shouldn't only be about studying. There is so much more to USF and Tampa. Though my time in college is coming to an end next spring, there is still time for me to cross some things off my bucket list. Tampa has so many fun things to do, it's hard to get everything done in four years. Here are a few things that are still on my bucket list to do before I graduate:
My Bucket List
Ginnie Springs: Located on the Santa Fe River in High Springs, FL, Ginnie Springs is one of the clearest springs in Florida. Its beautiful 72-degree water is perfect for swimming and tubing on a hot day. Although the spring is about 2 and a half hours away from campus, the trip is perfect for making lifelong memories with friends.
Devil's Den: Devil's Den is another spring located in Williston, FL, but with a twist. This spring is 60 feet underground and offers priceless views. There are also several caves to explore during your visit.
Indoor Skydiving: iFly is an indoor skydiving location located about 15 minutes from campus. They offer not only traditional indoor skydiving experiences but also virtual reality experiences as well.
Sweetfields Farms: This is a sunflower farm located in Masaryktown, FL. Though it's only open during sunflower season in May, this farm offers a beautiful sunflower maze, dozens of places to take pictures and sunflower themed activities.
Lightning Hockey Game: The Tampa Bay Lightning Hockey team play basically in USF's backyard and offer special pricing for students at 10 am on the day of every home game.
USF Botanical Gardens: USF has its very own botanical gardens on campus. The garden is open daily and offers events several times during the semester. One of its feature events is Yoga in the Gardens and is held on Fridays from 3 to 4 pm.
Renaissance Festival: Literally right across the street from campus, the Museum of Science and Industry (MOSI), holds it's annual Rennaissance Festival from February to March.
Center Gallery: USF also has its very own art gallery featuring various students' collections of art. They also have events and open mic nights periodically.
Movies on the Lawn: Hosted by USF's Center for Student Involvement, Movies on the Lawn is bi-weekly on Wednesday nights at 9 pm. Check out the USF calendar on their website to find out more about upcoming movies.
Attend a USF lecture. There are always interesting famous people visiting our campus. Past lectures have included John Legend, Josh Peck, Bill Nye, Nicholas Sparks, etc.
Attend USF Bull Market held every Wednesday next to the MSC.
Take a picture of the Bulls!
Go to USF Riverfront Park. You can rent canoes and kayaks, go on the ropes course and enjoy the outdoors. It's just 4 miles from campus at 6200 E Fletcher Ave.
Jordan Philyor, HaveUHeard Intern
Pass on these great tips, tell your friends and like us on Facebook, Instagram,  Twitter, and Pinterest. Sign up for other great tips at haveuheard.com. Are you new to HaveUHeard? Here is how to best use the site.