HaveUHeard.com includes links to third-party websites and advertisements for third-party products and services. Product and service-specific opinions mentioned within the content of our blogs are entirely the opinions of the HaveUHeard.com team and its staff. It is our hope that you will find value in the products and services these third-party organizations represent, and patronize these businesses. Such advertising and marketing partnerships help make our efforts at HaveUHeard.com possible. Thank you for your support and ongoing interest. For additional information, please read our full HaveUHeard.com Disclosure Statement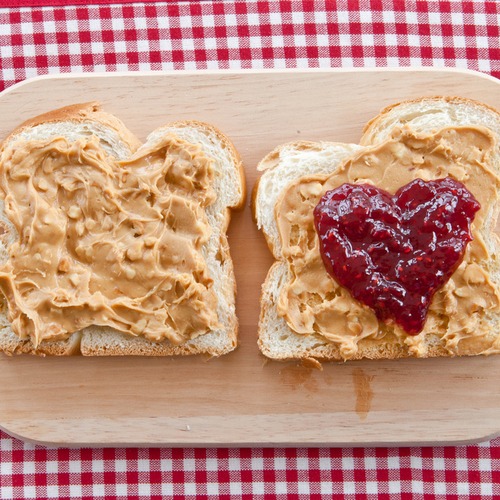 Care Packages
So, your college student has been away and you and your family are getting used to your new normal.  Even though your student is busy with notes, lectures, getting enough sleep, finding their "tribe", doing their own laundry (hopefully), and figuring out how to be an adult, they may still be missing home.  They quickly realize that they are on their own to be successful in college, and that can bring on the feeling of homesickness.
I found that a great way to interrupt the stress of college is to send my daughter a care package.  And let's face it, sending something to our kids helps us to still feel connected to them. Now, please know that I am no Martha Stewart, so I was not looking to spend a small fortune or to get the "best package" award, but I wanted to send something.
Where to start? A great parting gift that you can leave in their room or send as a package is this package of Open When College Pack envelopes. We suggest filling them with either a message, picture, or gift cards purchased in advance but we love the messages. When you take your first big test, when you're sick, when you're tired of dorm food, and more. Pinterest also has tons of ideas that are really great.  You don't have to tackle Michaels and handmake every little thing.  You just need to know your kid. Some things to think about are: what have they mentioned lately, did they get into a sorority/fraternity, is their birthday coming up, what holiday is coming, or when are their midterms or exams?
My favorite way to send a care package is the post office's Priority Mail flat rate boxes.  I used these many times because you can fill them to the brim for one flat rate, no matter the weight.  I like the Small Flat Rate Box which is $7.15 or the Medium Flat Rate Box which is $13.60 out the door. Of course, you can use any box to ship things in, but I really like the convenience of one price for priority shipping. If using UPS and shipping in the state, Ground typically gets it to its destination in one day. If you are using UPS, a great convenience is taking your packages to CVS since they now have UPS Access Points.
What to Send
I don't care who you are; we all like to be surprised by knowing that someone we love is thinking about us.  I found that my daughter loved the little things: socks, new pens, chapstick, a new t-shirt, candy, protein bars, magnets, her school paraphernalia, holiday decorations, and pictures of her dog.  They probably won't admit it, but a surprise package from home can really make their week.
Dollar Tree is a great place for small trinkets and seasonal items and decorations.  My younger daughter also had fun finding silly things to put in the package. We all know that Target has great items, the "dollar section" has great things like small photo frames, tech items, etc. that are inexpensive.  These stores are where I usually found my care package items, but you can find things anywhere.
If you are so inclined, think about buying 2, 3 or 4 of the same items and then you will be the rock-star mom who is also sending love to the roommates/suitemates.  Before the holiday break, I sent my daughter a box that had 4 mugs (carefully wrapped), hot chocolate packs, and little bags of mini marshmallows. Her suitemates loved it and they planned a movie night before they left for the holidays, and even sent me a picture of them holding their mugs.
HELP!
If you need someone else to put together and send a care package for you, there are lots of sites out there, many that cater to USF students. OCM or Our Campus Market offers premade boxes filled with goodies.  They run from about $25 to around $65. GourmetGiftBaskets.com works with USF and has premade baskets that are very nice as well.  They have lots of choices like a Homesick package that is $39.99 to a Graduation box that is about $80. These can be pricey, so that is why I stuck to the postal flat rate boxes.  Again, I would check out Pinterest for company ideas and even Amazon. We also like Tetherbox for care packages.
For those of you that wish to send soup to your sick kid, the USF Hillel will deliver soup to their dorm or apartment.  They have a Matzah Ball Soup Hotline and students or parents can call it to set up a delivery. They can be reached at 813-899-2788.
Known as "The booty-call of food delivery services" (yes, that's the company slogan) ZBaked will deliver warm cookies to your student at USF.  I am told that these are "the best ever", and are a great surprise for birthdays or the week of finals. I haven't personally used GrubHub, but there are many restaurants that deliver to USF listed on their site, including Mrs. Fields Cookies.
Fandango gift card is a nice option as well. It's not food, but it is perfect for vegging out.
Pass on these great tips, tell your friends and like us on Facebook, Instagram, Twitter, and Pinterest. Find out more about how to use HaveUHeard as a great resource. Sign up for other great tips at haveuheard.com.