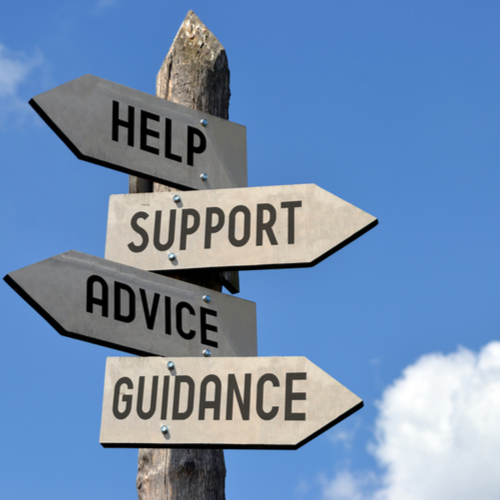 A Guide to Getting Advice
Staying in close contact with your academic advisor is the key to graduating in 4 years or less. Unfortunately, sometimes it may be hard to actually make an appointment to see them. Luckily, there are a couple of things you can do to ensure you get face-time with an advisor on a semesterly basis.
The first being is to make an appointment via the USF scheduling portal. This portal can be found by visiting your college's page on the USF website. When scheduling an appointment, it is important to schedule an appointment at least 2 weeks before you would like to have it. Also, it's important to be aware of peak times. Peak office times are usually closer to the end of the semester when registration opens since students are trying to schedule their classes for the next semester. You should be aware of your college's "walk-in only" days as well. On these days, advisors don't take appointments and only see students on a first-come, first-served basis.
Emailing is often times the best way to get in contact with an advisor and may save you a trip to the office. After you meet with your advisor face to face, I would advise you to take their business card and send a follow-up email thanking them for their time. This sets up a relationship between you and your advisor, so in the future, it will be easier to ask questions, get advice, and make office appointments.
Another tip I would suggest is to make sure to stick with the same advisor for the entire time at school (granted you stay with the same major). This advisor will be familiar with you and your goals during and after college and be able to come up with a plan that is customized to you.
If you're still having trouble getting in to see an advisor, I would suggest emailing and calling the front desk. Although you might feel as though you're being too persistent, a lot of times emails fall through the cracks, so there's no harm in following up. At the end of the day, advisors are in place to help students have the smoothest time possible.
Pass on these great tips, tell your friends and like us on Facebook, Instagram,  Twitter, and Pinterest. Sign up for other great tips at haveuheard.com. Are you new to HaveUHeard? Here is how to best use the site.
Jordan Philyor, Intern, HaveUHeard