HaveUHeard.com includes links to third-party websites and advertisements for third-party products and services. Product and service-specific opinions mentioned within the content of our blogs are entirely the opinions of the HaveUHeard.com team and its staff. It is our hope that you will find value in the products and services these third-party organizations represent, and patronize these businesses. Such advertising and marketing partnerships help make our efforts at HaveUHeard.com possible. Thank you for your support and ongoing interest. For additional information, please read our full HaveUHeard.com Disclosure Statement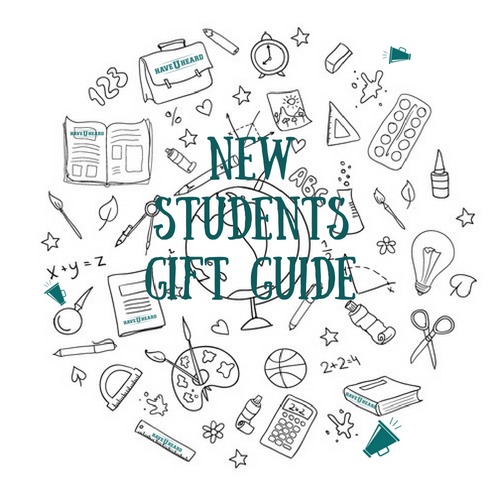 Top 7 Categories Of What They Need!
Back to school-college is the second biggest consumer spending season right behind winter holiday season. Parents expect to spend an average of $1,347 on their soon-to-be college student. College shopping is big business. Is it too early to shop? No, definitely not.
HaveUHeard how much there is to shop for? Look at the college checklist from the top retailers and you will see an average of 126 items. It is very easy to get caught up in the excitement of shopping with your student for college; the lists can get overwhelming so we tried to break it down for you. You may also want to read our blog on Dorm Décor. There are lots of good ideas there as well. The average traditional dorm size is only about 130 square feet and most likely, that is shared space. It is hard to think that all of your student's belongings will find a rightful place, but there are some practical, multi-functional products out there that will allow your student room to walk/sleep/study in their room.
Let your student help with picking everything out; most will want to at the very least pick out their bedding and decor (not all the guys though) and they will leave the first aid kits, toiletries, light bulbs, sewing kit, and all the generic items to you. Many girls are going all out with matching comforters, wall décor, tapestries… it can become quite expensive when you start to add up all of the little stuff. We thought we had purchased everything for our daughter when she was moving in as a freshman; nope, we and hundreds of other parents converged on the local Target and before I knew it, another full shopping cart. Try to be prepared so you can avoid these last-minute trips.
Retailers like Bed Bath & Beyond, Target and Walmart cater to the back-to-college market and you will be able to find most everything you need at their stores (and even stuff you do not need); however, there are many other great options for purchasing at some lesser known places for the same price or less that we are also recommending.
If your student and their roommate are looking to go all out on their décor from monogrammed initials to macramé hangings, from Lilly-inspired monogrammed pillowcases to jewelry organizers, and everything in between, we are big fans of Etsy. Not only will they find unique items but the prices are fairly reasonable.
We also like Wayfair for their wide selection of decor and goods. There is a good reason that their tagline is "A Zillion Things Home." Simply type dorm room in the search box and start shopping.
Two other online retailers we like for their dorm room and accessories are Dormify and PBTeen.
And if  you and your student hate the idea of shopping and are looking for an easier approach, check out the Bedding Value Paks from Our Campus Market (OCM).
Of course, an online store aptly named Overstock simply means you can find some great deals. They have an entire back to campus selection that covers every possible category. Type dorm into a search box and get ready to shop.
We highly recommend you get all their toiletries, laundry detergent and school supplies near their college- unless you are driving up in a U-Haul or large SUV or truck, you will soon see how full your car will get.
We are going to cover the main items here by category. We recommend the main items as not only will you find a lot of extras, but also items that may already be provided in the dorms (wastebasket).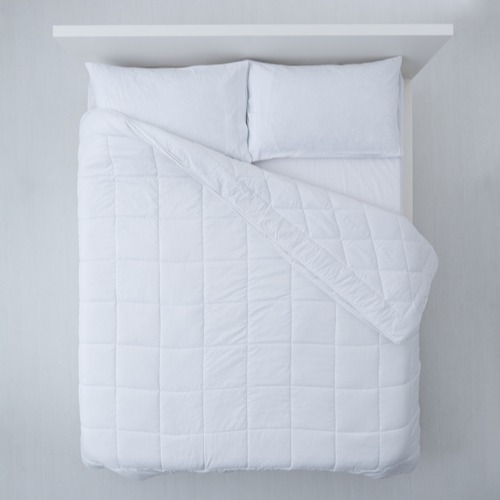 BEDDING
For bedding, these are items that are necessary to have especially in Florida which has a lot of humidity or that your student will definitely need for comfort. Do some comparison pricing because there are some great deals out there at Wayfair, Overstock, Walmart, Target, Bed Bath & Beyond, Dormify, Kohl's, TJ Maxx and Macy's. For the girls who are looking for something unique, we recommend Etsy and Urban Outfitters. For the guys, Overstock, Etsy,  Fanatics and Fanatics has several college logoed comforters that are great options.
Bed-bug mattress covers -These can be rather expensive if you choose one that also protects against bed bugs, dust mites and other allergens, but totally necessary.
Mattress topper – foam, feathers, hypoallergenic, etc.; there are many to choose from, but I assure you they will thank you for including one of these. They will spend an exorbitant amount of time on their bed and yes, comfort counts. Consider the thickness, because if you go too deep the sheets may not fit. We recommend one that is 2" thick or larger. Remember, if they are only staying in the dorms for one year, it may just be a one and done purchase.
Sheets/Pillowcases – Get two sets and hope that they actually change them from one to the other while doing laundry. Chances are you will need Twin XL, but be sure before you buy them. (PS. Do not try to forgo the XL part and just buy twin sheets if they recommend twin XL. XL matters.)
Comforter – Fact: The girls will care more about this than they guys, but either way, the chances are they will only use it for the one year because often they move off campus sophomore year and will then have a full-size bed and require new bedding. Therefore, start watching for sales. A duvet can work well too.
Pillows – Personal preference is huge here, but whichever type of pillow they like, we highly recommend an allergy resistant pillow or encasement as well. Somehow, although they may not have suffered from allergies at home, they will be living in a whole new environment and it can't hurt to play it safe.
Backrest pillow – We used to call them husbands when I was in college, but either way they are still very useful. Your student will appreciate being comfortable when they are up late studying.
Throw blanket – This kind of goes hand-in-hand with the backrest pillow; it's all part of the coziness they will be grateful for when reading and studying.
Bed risers – Be sure these are allowed at your school before purchasing. While they do make storing things under the bed easier and more plentiful, some schools consider them a safety hazard.
Rug – We can't stress enough how you should not spend a fortune on a rug. It may warm up the room and feel good below their feet, but it will get a lot of traction and may see a fair amount of spills. Check what the flooring is in their dorms before purchasing and definitely coordinate with their roommate beforehand so you don't both bring one.
Dorm Room Bed Skirt Panels – This extra long bed skirt features three self-ties at the top to attach to the mattress support of taller Twin and Twin XL sized dorm beds allowing for adjustable lengths. Hemmed on each side, it can cover all of the junk that ends up getting stored below the bed.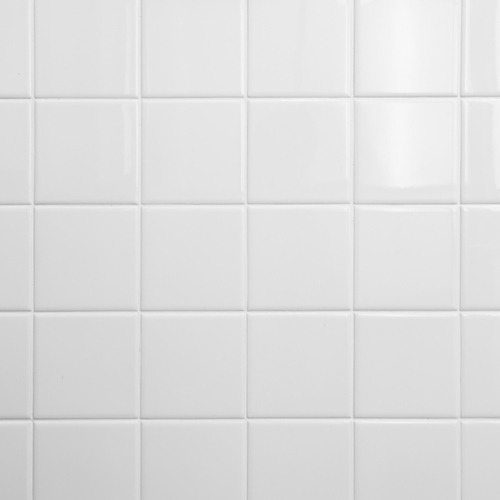 BATHROOM
For those living in communal living spaces, you can forget a lot of these items including a shower curtain and bath rug. Again, most of these items can be found at Wayfair, Overstock, Walmart, Target, TJMaxx, Bed Bath & Beyond, Dormify, Kohl's and Macy's. For beauty supplies, we recommend Ulta.
Shower curtain – For those that have their own bathroom or a suite style room, this may be needed. How many kids are going to be living in their room/suite and how tall is the shower stall? This one most certainly takes coordination, because they won't all need to bring one, but if no one does…. Remember the rings to hang it.
Shower curtain liners – If they do not have a communal bathroom and are sharing a bathroom in a suite, then consider getting a shower liner.
Curtains – We would recommend room darkening curtains so your student gets the z's they need.
Blackout Shade – We would recommend room darkening curtains so your student gets the z's they need.
Bath mat – To step out onto when they come out of the shower. You will only need this if your student is living in a suite-style dorm or an apartment.
Shower caddy/organizer – Chances are your student will be sharing their bathroom space with at least one other person. Keeping their stuff organized and together is a good idea. And if they have to carry it from their room each time, it is better to have all their stuff together.
Towels – Like the sheets, we recommend 2 sets; in addition to a few extra hand towels (which will hopefully be changed out more often. Yes, I am a bit of a germaphobe.)
Bathrobe – Ask your student before purchasing this, but we found that most students like one since they will most probably be sharing a bathroom.
Shower sandals – Think of all the bare feet that will be using communal showers, regardless of if they are cleaned daily. Make certain you get rubber bottom ones.
Blow dryer/Curling and/or Flat iron – At my house, we had one of each that we all somehow shared. When each daughter went off to college, we had to buy them their own.

STORAGE & MORE STORAGE
Did we mention dorm rooms are quite small? That means you will need to be extremely creative when finding a place for everything. If your bed is on risers, you can utilize the space underneath. Don't rule out some of the online stores as that is where you will often find the most savings. Wayfair, Overstock, Walmart, Target, Bed Bath & Beyond, Dormify, Kohl's and Macy's. Etsy, Urban Outfitters, TJMaxx and Office Depot.
Storage/Seating – As the name suggests, they can hold quite a bit, but for the students who are on the shorter side and need to get into a bed that is on risers, it works as a step stool too. Under-bed box – These come in all sorts of shapes and sizes. Some have drawers and others have wheels. Be sure they will have the room under their bed first (how high off the ground can their bed go?)
Hangers – Space is a premium so "huggable" hangers are a good idea. We also prefer the ones with an extra hook so you can hang things in two tiers.
Shoe storage – There are multiple kinds of bags that hang in the closet, over the door or as stackable shelves. My daughter, realistically, uses a big basket, because she knows it has a better chance of being tossed in there than placed on a shelf or in a hanging compartment.
Rolling cart – This can be used for bathroom items, a mini-pantry, school supplies; you name it. Students really like these and they come in colors to coordinate with their décor.
Stacking Drawers – These are great for storing non-perishables, clothes (they never have enough room for clothes), cleaning supplies (let's hope they use them) and whatever else they need a place to store all the stuff they will undoubtedly want to bring to college.
Cube storage – My daughter was super impressed with herself when she built one for herself (don't forget the toolkit). They also make some great fabric storage bins now in many colors and patterns.
Laundry Hamper – We prefer one with handles because it will probably get dragged, as is, right to the laundry room and to the back seat of whoever's car is taking them home each time. (Trust me, my daughter uses it on trips home in lieu of a suitcase (and she brings a duffle too). For this reason, don't go too big because:
every of space in their room counts

the larger the laundry basket; the longer they go without doing laundry.
We do not recommend ones with wheels as it is difficult to put in a car. I personally liked the ones that collapse.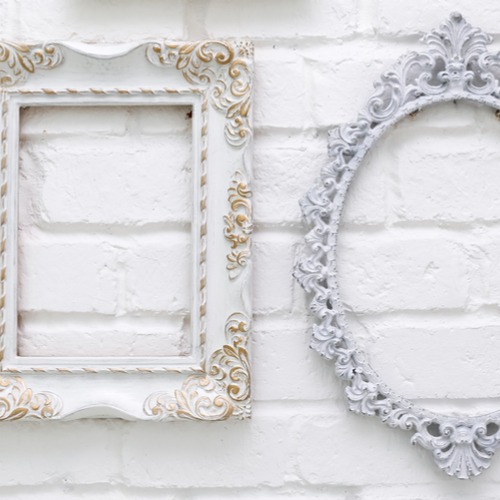 ROOM DECOR
I assure you that girls will be way more into decorating their rooms than the guys. Guys like simple, perhaps a poster, some sports paraphernalia, pennants. Either way, you can find the basics at places like Target, Walmart, Office Depot, TJMaxx and Bed Bath & Beyond. With so many more online-only places to shop, we would encourage you to check out Wayfair, Dormify and Etsy– they have great collections from tapestries to macrame, from monogrammed initials to string lights and everything in between.
Picture frames or photo clips – To display all their family and high school photos. My daughter found some great photo displays on Etsy from photo clips to a reclaimed wood photo holder (which can be hung with Command Hooks Canvas picture hanger)
Adhesive hooks – Hooks, of multiple sizes, that come off cleanly are incredibly useful. Not only can they hang purses, hats, sweatshirts, and towels, but they can also be used to hang décor. For canvas artwork, Command makes these hooks too.
Wall mirror – Can you get dressed without one? They can't either. Consider one that hangs over the door or one that has a cork border (for pin-ups – then remember the push pins.)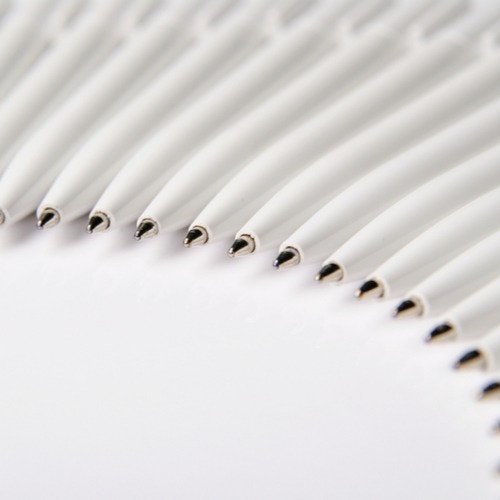 SCHOOL SUPPLIES & DESK ORGANIZATION
Many lists will include printers but students tend to print on campus today or turn in work electronically so save the space, the ink or toner and forgo this item. Most of the desk supplies and accessories can be purchased at Target, Walmart, Office Depot and Best Buy. If they want something a little more than the basics, definitely check out Overstock.com, Wayfair, Dormify and Etsy.
Computer –Having their own computer at school is key and most students are going to ask for a Mac. Before you run right over to Apple though, check if their major works better with other computers before purchasing though. Some may prefer a Microsoft Surface or a PC Laptop.
Backpack –They will need one to lug their books and computers around campus. For backpacks, we also recommend Bloomingdales or Nordstrom which carries the popular Hershel backpack and  eBags.
Desk Lamp – This will be used more than you think; whether they are studying at their desk or just trying to read while their roommate sleeps. Remember, most dorms do not permit floor style halogen lamps. Halogen desk lamps are permitted provided the bulb is not exposed and behind a glass casing and is 50 watts or less.
Ethernet Cable – This is a must have to connect to their University's network with their PC, router, and smart devices.
Headphones/Earbuds – Wireless and sound-blocking. This is a must for when they are studying in their room and need to block out all noise. Many will also use them in the library, at the gym or when, of course, they want to call home.
Pens, Pencils, Stapler, Tape, Paperclips, Post-it Notes – Even though they will be working on their computers, many still need these traditional school supplies.

KITCHEN
If your incoming student will be on the meal plan or not keen on cooking, then you may not need any kitchen tools & dining. Maybe a few plates, silverware, some cups. We recommend a small microwave, if one at all. Again, common areas have microwaves in their kitchens and there is the matter of space. My daughter and her roommate shared one and put it on top of the mini-fridge. Do some comparison pricing because there are some great deals out there at Wayfair, Overstock, Walmart, Target, Bed Bath & Beyond, Dormify, Kohl's and Macy's.
Mini-Fridge – Be sure their dorm doesn't supply one first. Again, this is one of those items that they should be able to pitch in and share with their roommate. Order in advance and arrange to pick it up at their campus. Your larger retailers, like the ones mentioned above, can arrange for this ship to store convenience. A lot of students will order this from Best Buy and then go pick it up at a location near the store.
Microwave – This is one of the check-with-their-roommates items. No suite needs four microwaves. And for those living in traditional dorms, there are microwaves in the kitchen. Read our blog on what not to bring as some dorms will not allow microwaves or have restrictions including the size, and wattage. You will find that information on the Housing section under Community Standards.
Coffee Maker – My family is partial to Nespresso, but Keurig is popular too. You may want to throw in a good tumbler for coffee on the go. Chances are Starbucks won't fit into their new budget so a coffee maker (with a timer, so it is ready when they are heading out the door) is a great idea.
Brita Water Filtration System– Some students will use disposable water bottles but that is not the environment-friendly way to go these days. Get them a good water bottle (see below) and they can refill at the many water refill stations around campus. This is one of those items they can share with their roommate and pitch in for the replacement filters as well.
Water bottle – Hydrate, hydrate, hydrate. A portable water bottle is always a great idea. Tervis makes all sorts with school logos, their initials or just plain pretty or cool. Students also love the S'well bottles.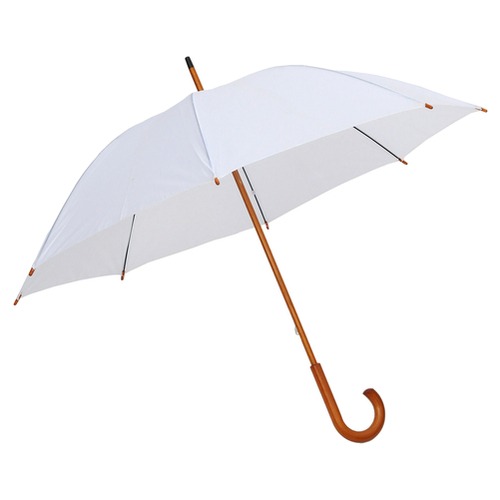 MISCELLANEOUS
Safe Dorm Vaults takes up very little space and can be attached either to a security cable or a bolt. It is designed specifically to comply with residence hall and apartment lease regulations which do not allow it to be mounted on the wall or bedposts. I was so impressed with the Dorm Vault that I reached out to the owner to learn more about his company. He agreed to offer readers of our blog a 10% discount. Just use the code HUH10OFF. Students can keep any important papers, credit cards, medication, their passport or jewelry in it and feel comfortable.
School gear – Whether it is to a football game or just to class, they are going to want to show their school pride, so t-shirts, sweatshirts, sweatpants – really just about anything that screams their college logo will do. You can also find room décor with their logo on it. Check Fansedge, Fanatics, Life Is Good or their local Target or Walmart for any of these. Even Etsy and Overstock carry college logoed items. Just type in your University and search away.
First Aid Kit – Filled with band-aids, Neosporin, Tylenol, Ibuprofen, a thermometer, tums, and any medication and vitamins they take.
Toolkit – Chances are they will want to redecorate or hang up some new additions.  If I have taught my daughters one thing, it is to use YouTube or Google to figure out how to fix broken items or even put together bookcases and shelving. I sent them to college with a small tool kit that was more feminine but did the trick. Wayfair, Target, and Home Depot are a few great places to pick up tools in pink or, for the guys, in red and black.
Umbrella/rain boots/raincoat – Florida weather changes by the minute and no one likes showing up to work soaking wet. And if they're moving to a big city where they will have to rely on public transportation; they will surely appreciate this.
Steam Iron – when they need to get their clothes pressed, the Travel handheld size ones work great.
A lot of places offer free shipping these days. And there are always coupons; who doesn't like coupons? I'm sure I am not the only one with a coveted stash of retail store coupons. If you plan ahead and get a head start on your college shopping, you should be able to take advantage of some great savings (and spread out your expenditures).
Pass on these great tips, tell your friends and like us on Facebook and Instagram. Sign up for other great tips at www.haveuheard.com.