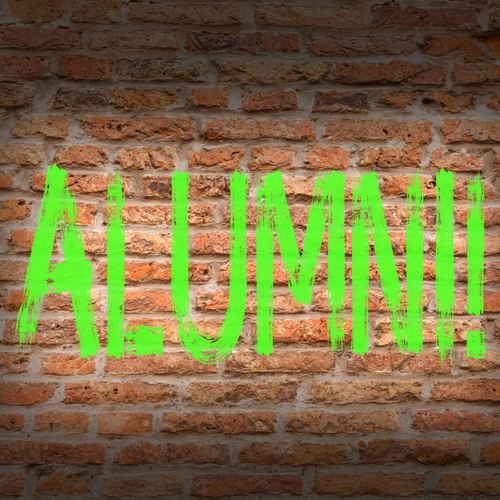 Alumni Networking, Perks, and More…
Before you know it, you are walking across the stage at graduation, and with that last step, you are officially a Bull alumnus. You may be super excited and a little sad that your "Bull's" life has ended. But it hasn't! The first thing that you should do is to join the Alumni Association. By doing that, you have the chance to continue your Bull pride through contacts, fun events, and networking. And it always provides opportunities for you to show off your new alumni swag.
Like all alumni associations, they help keep the spirit of the school going, and the benefits are too good to pass up. My husband and I are both USF alumni and Life members of the association. Not only do we get access to incredible networking in the field that we studied, but we have also enjoyed the access to private events, both in town and out, traveling experiences, and being the "first to know" about special ticketed events and pricing. We also take advantage of the financial, insurance, and product benefits that the association offers.
HaveUHeard that all USF alumni have free access for up to twelve months after graduation to the many services offered by USF Career Services? Should you move to another city, you may find other activities there as well. It is a great way to meet people and find a realtor or roommate. Check social media for alumni group pages as there are quite a few.
If you decide to stay in the Tampa Bay area after graduation, you will find that the Alumni Association holds many events just for their graduates.  One of the best is the tailgate tent at the football games. It is huge, stocked with food and they usually give out alumni gear such as grad year stickers, beads, and t-shirts. If you are out of town, you have lots of watch party opportunities as well. You can also check out our watch party blog for more info.
Homecoming is another big event for alumni. Not only are there activities almost every day of Homecoming week, but members have priority to the parade viewing, cocktail parties, concerts, socials, and more. The USF Alumni Association also has many chapters and clubs. Clubs vary based on special interests, the different colleges within USF, or differing locations throughout the country. There are even global alumni ambassadors in 19 countries around the world.
Another advantage of joining the alumni association is the chance to volunteer with fellow Bulls. You can also become a mentor to current USF students by bringing your talents and ideas to help others. Scholarships are also awarded to students through the association.
What better way to search for a job, or a reference than to use your USF connections. Being a member allows you access to job search coaching (free for the first year after graduation), including resume/cover letter help, interviewing skills, and job search strategies. Alumni can use Employ-a-Bull partnered with Handshake to post and job search. It is free for alumni. A lot of alumni in the business world will search for candidates from USF Handshake. For more help, you can also contact the USF Career Services.
Keep your Bull pride going with special discounts at the USF Bookstore. Alumni receive 15% off of logo merchandise inside the store. You'll want to ride with pride with an official USF license plate so apply for one at your Florida local tax collector's office. So, which membership is right for you? Go to the USF alumni page to see all of the options available. You won't regret joining and remember to Go Bulls!
Pass on these great tips, tell your friends and like us on Facebook, Instagram, Twitter, and Pinterest. Find out more about how to use HaveUHeard as a great resource. Sign up for other great tips at haveuheard.com.