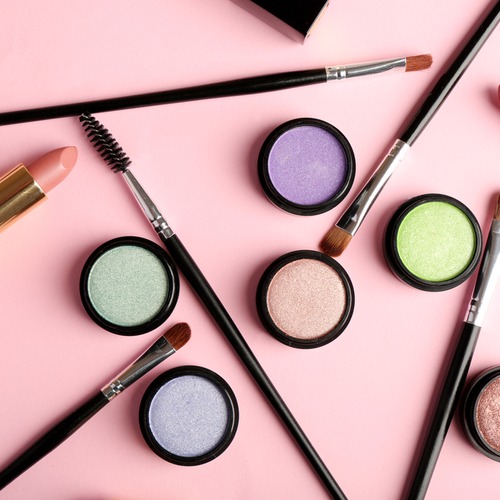 Is That How Your Favorite Fairy Tale Begins?
It's not just for fairy tales, getting the beauty treatment makes her happy. As the mother of girls, I know all too well that not being able to go to get their hair cut, nails done, eyebrows waxed is something they really miss when they are away at school. Most guys are the same way. Now before anyone gets ready to jump all over the "beauty is skin deep" bandwagon, let me just say, when your student is away for an entire semester, being able to get a hair trim or eyebrows waxed may be important to them. And for special occasions (Greek formals, university banquet, a job interview on campus), they want to make certain their nails look polished.
So where are students to go for hair treatments (cut, color, and highlights), eyebrow waxing or threading, manicures, and pedicures?
Here are some of the recommended places:
Hair Salons:
If your daughter is getting a haircut, you may want to know that they have the option to sell their hair online. If they are going to get their hair cut anyway, they can sell the locks that are lopped off. High-quality hair can be valued at over $500 and with so many people getting their first post-pandemic haircuts, we've got a price calculator.
A Suite Salon – 2240 NW 19th St. Unit 807, Boca Raton Fl. 33432 Offers a 10% discount to students for first cut and color
Blow to Paris Blow Dry Bar & Nail Salon: 9 Plaza Real South Boca Raton, FL (Offers both hair and nail services)
Cloud 10 Blow Dry Bar & Hair Salon: 289 E Palmetto Park Road, Boca Raton FL
Everything Hair: 21200 St. Andrews Blvd. Suite 101 Boca Raton, FL (Offers discounts to FAU students)
Gloss Salon: 222 NW 51st St Boca Raton, FL
Gramercy Hair Salon: 444 Plaza Real Boca Raton, FL
Spalano Salon and Spa – Suite 125, 5250 Town Center Circle, Boca Raton FL, 33486. 15% off first-time clients for color, highlights, blow-dry, and style.
Ulta Beauty – Located in Westwinds of Boca shopping center on Glades Road. Offers Hair, skin, makeup, and brows beauty services. Click the link for special offers.
Barbershops:
New Era Barbershop: Located on Campus, Full-service barbershop. Open 7 days a week.
The Cutting Lounge Barbershop: 473 N. Federal Highway Boca Raton, FL
Breakroom Men's Salon and Spa: 141 NW 20th St. Boca Raton, FL (Offers discounts to FAU students)
Nails:
Aqua Nail Spa: 487 NE 20th Street Boca Raton, FL
Fifth Avenue Nails: 1956 NE 5th Avenue Boca Raton, FL
Snappy Nails: 39 South Federal Highway Deerfield Beach, FL
Pour & Polish Nail Salon: 801 North Federal Highway Boca Raton, FL
Nails Chic: 2621 N. Federal Highway Boca Raton, FL
Utopia Spa: 2150 N Federal Highway Boca Raton FL
Waxing/Threading:
Brow and Beauty Bar: 21073 Powerline Rd Suite 61 Boca Raton FL 33433
Waxing the City: 2200 Glades Road Boca Raton, FL. If students show their student ID, they get 50% off their first service. They feature custom formulated waxes. Many of the sorority members go here for eyebrow waxing because it is close to school and they do a good job.
Massage:
Boca Heaven Spa: 1580 NW Second Avenue Boca Raton, FL 33432
Eden Day Spa: 213 East Palmetto Park Road Boca Raton, FL 33432
Zen Massage: 21334 St. Andrews Blvd Boca Raton, FL 33433
Pass on these great tips, tell your friends and like us on Facebook,  Instagram,  Twitter, and Pinterest. Sign up for other great tips at haveuheard.com. New to HUH, here is how to use the site.