College is complicated.
Learning the inside info is critical.

Use HaveUHeard.com for the best tips + info.
Search using your school's letters & the topic.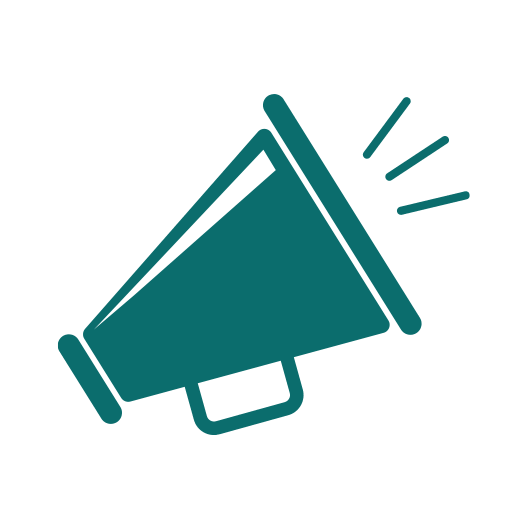 How To Use HaveUHeard
You've landed on the best help for parents and students who attend one of our featured Florida Universities. We are IRL parents who have been through all the experiences with our IRL kids who are students at these schools.
Our posts are written by parents & students who share best practices, easy ways & great suggestions for navigating your journey.
Select your school from the adjacent buttons to the right, or from the Explore U's navigation dropdown at the top of your browser window. You'll land on a page that presents our top content categories and tags, for your school, designed to pique your interest and help you with any number of specific issues. Our posts are designed to help both parent and student, alike, enabling and empowering a new-found sense of independence while away at school.
Click away! …and let us know if you have an unanswered question, we're standing by. (Really we're here online a lot!)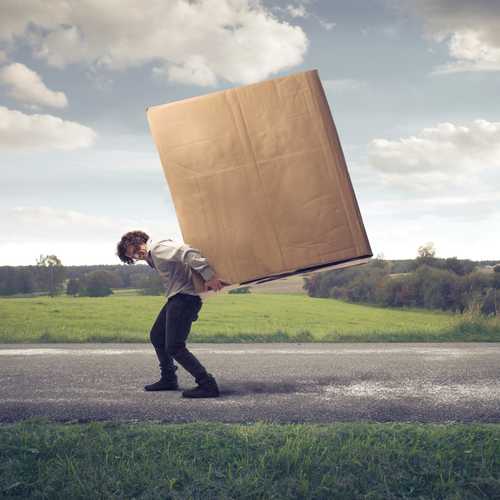 What Not to Bring to a College Dorm Room
If you haven't started dorm shopping for your incoming freshman yet, we are here to tell you that you probably shouldn't bother. You see, our daughters have cleaned out just about every store and depleted us of our stack of Bed, Bath and Beyond coupons. Ok, so we are kidding… sort of. With our extensive experience of our kids, nieces, and nephews we have learned that there are a few things you really don't need to purchase and bring.
Curtains. I know it says that students can bring curtains to cover up their closets because dorm closets have no doors but trust us; the curtains will spend more time on the floor or pushed to the side. And when they crash to the floor in the middle of the night, no one is happy.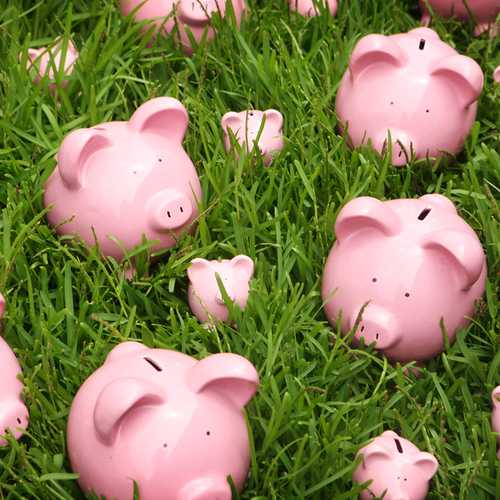 Is There a Budget 101 Class?
If there is a budget class, sign them up! I'm going to start with the dreaded comment starting "when I was in college, we didn't have…" (insert teenager eye-roll here).  All of us at HaveUHeard can say that we did not have computers, iPads, or cell phones to help us bank, and somehow, we managed to survive.
I can vividly remember making the dreaded call home to my father to ask for money. My parents had three daughters at UF at the same time so finances were a sensitive subject. This was before cell phones (think wall corded phones) and, dare I say it, before the internet. Banking required you to wait for the statement to arrive in the mail. Since we only spoke once a week (again, no such thing as texting, emails or cell phones), having to mention needing money was not exactly a wanted subject. During college breaks, he would sit me down to discuss why I bounced a check, and why I could not live on a budget and other financial issues.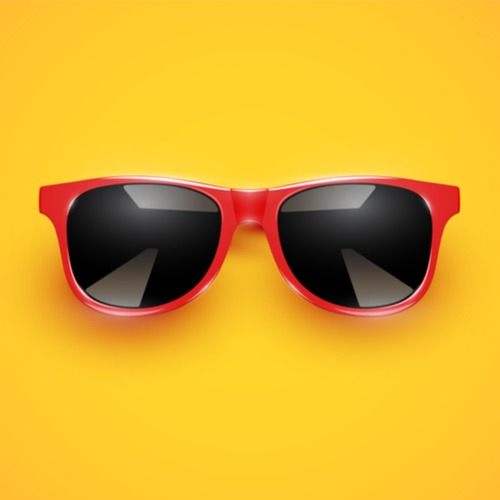 Parent & Family Weekends
Every school has some version of Family Weekend.  This is a great time to see your student in their "natural habitat" on campus.  You will see them in their new independent role and have the chance to meet some of their friends.  There is some debate on whether Family Weekend is worth the travel and expenses vs. coming on another, less-crowded weekend.  We've done both.
Our first experience with Family Weekend we booked a hotel a year in advance, booking every weekend in that specified month while we waited for the big announcement as to the actual dates. Then, go back and cancel all the unneeded weekends. Hotels have caught on and began requiring deposits and changing cancellation policies. (Check when booking.)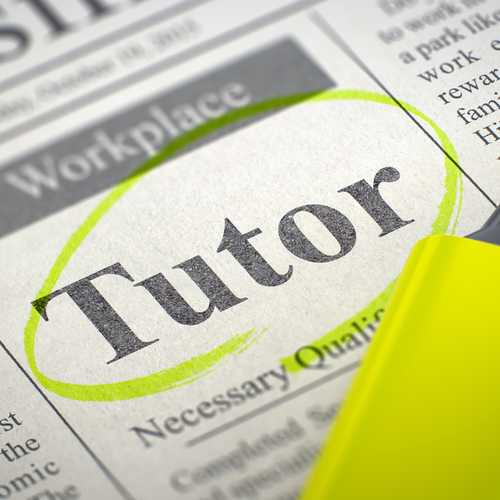 Tutoring is Beneficial
This is not high school where a student can often coast by; succeeding at University level requires taking classes seriously. At the same time, there are many other opportunities to get involved and enjoy these four years including football games, Greek life, and outdoor activities. A student needs to be able to balance all of this which can prove daunting to many. But since they have such a selective admissions process, the understanding is that many of these students have already been faced with balancing academics and social and civic activities.
If your student mentions they are having difficulty, there are many places to turn including speaking with their professor or teacher assistant. There are also peer academic study groups. For many classes, students are turning to outside assistance.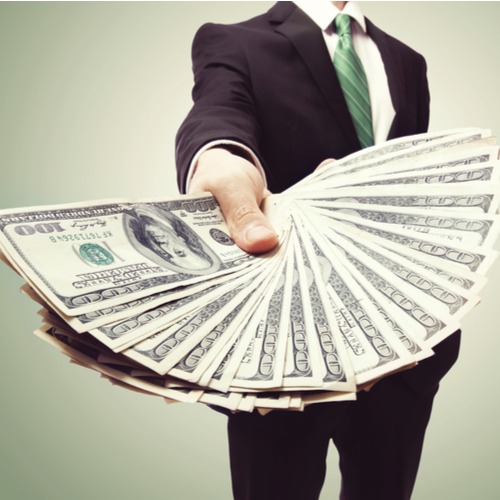 Scholarships: Our Suggestions
Almost as soon as the first acceptance to college came in, so did the idea of actually having to pay for their tuition and room and board. When they were small it was something we always envisioned we would do and planned accordingly. With so many scholarships available today, the trick is finding the ones that suit your student's needs and that they will qualify for. Some scholarships are quite competitive, some last for four years, and some are downright silly, but pay for something. All make those bills for the next four (or more) years more bearable.
Every year, I hear stories about thousands of dollars in scholarship money that are never applied for.  It does take a lot of work and time to research scholarships, apply for them, and to validate the authenticity of them.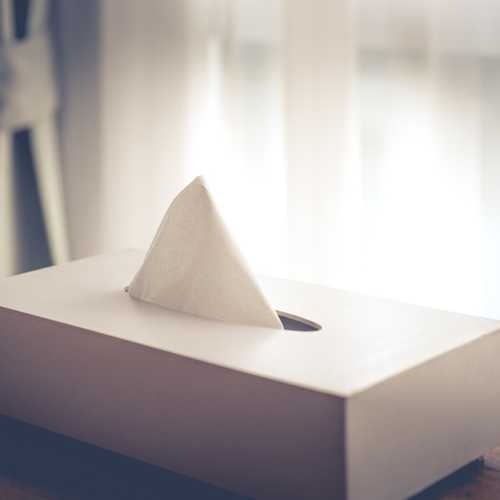 No One Likes to Get Sick
It's bound to happen.  At some point, while our kids are at college, the phone will ring and suddenly our mature, independent college student will sound like a preschooler again. There is little worse than when they tell you how sick they feel and you are far away. Hopefully, and most likely, their illness will be a result of their new-found independence that includes lack of sleep and exercise, stress, not-so-healthy food, hygiene habits that don't embrace enough hand-washing, and can be cured quickly and easily.
I sent my daughter to college with a "things you may need that Mom thought of just in case" box, in case you get sick. Inside I had a thermometer, vitamins, the medicines for a cold, sinus infection, stomach ache and other common ailments. If the health center on campus is inconvenient due the hours or long wait times, there are alternatives. We recommend off-campus walk-in clinics and emergency services.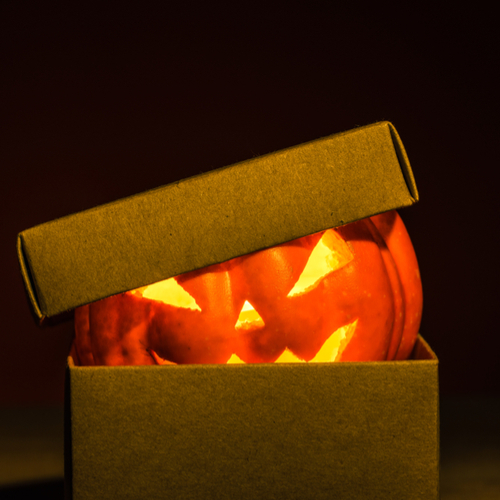 Have Some Halloween Fun!
When my daughter left for college, I sent her a Halloween care package.  It was nothing fancy; just some dollar store decorations, candy for her to share with her suitemates and some fun things that could be used for a makeshift costume. Remember that UPS shipping within the state of Florida is typically overnight at no additional cost; a perk I have often enjoyed. If you are creative,  Pinterest has some great Halloween themed care package suggestions.  Some sayings you can put inside include:
I Miss you Boo (with a ghost next to it)
No tricks just treats!
Hey Pumpkin, you deserve this
Going batty without you
Well… you get the point.
We've taken the guesswork out of what to send and went right to the source… our interns. They may be adults but they are still not too old for a good, old-fashioned Halloween gift. Here are the most popular requests from students…
Candy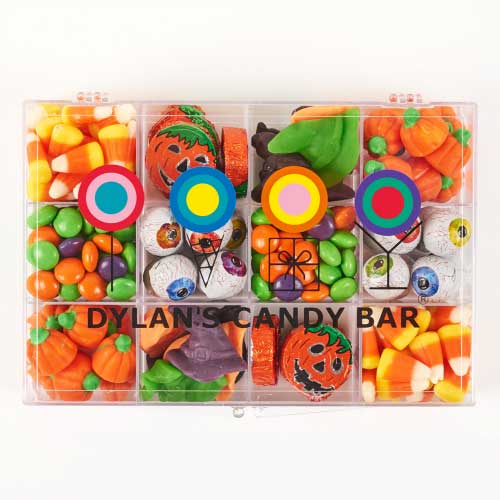 That goes without saying, but some were quite specific including Reese's pumpkin cups, fruit snacks, gummy bears, jumbo candy bars (because the regular size ones are not enough), just a mixture of candy. You can put it together yourself or, if time is not on your side, try  Dylan's Candy Bar which has everything from a Missing Body Parts in a Halloween Coffin Box, to the traditional candy corn bag of assorted candy corns, chocolate covered Halloween candy cake pops and Halloween chocolate dipped pretzels.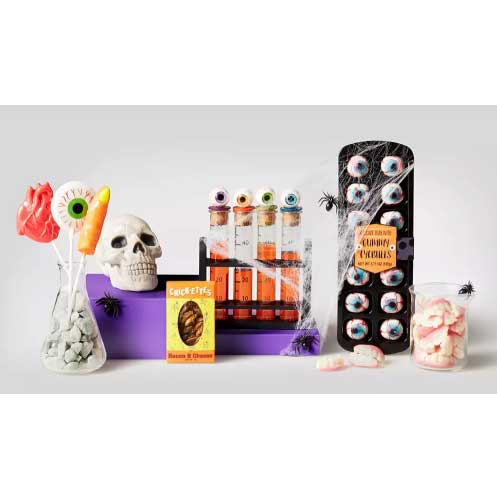 Target has your traditional candies, as well as Halloween, themed Oreos and novelties, and you can save $2. With the purchase of 2 select bags using the promo code CANDY.
Treats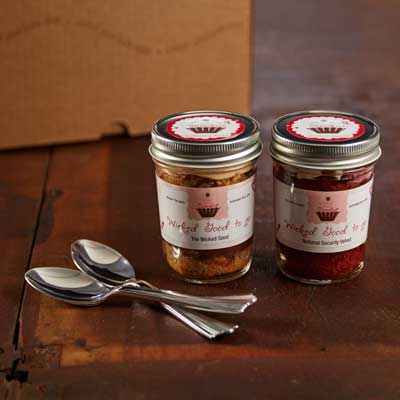 It's all about the pumpkin spice whether those are cookies, cupcakes or coffee… pretty much pumpkin spiced anything. Last year, I sent my daughter (with some included for her roommates), Cupcakes In A Jar. I specifically got her pumpkin spice, caramel apple streusel, and chocolate pumpkin.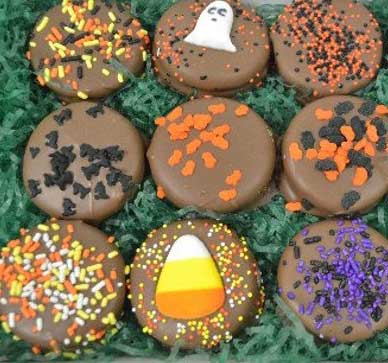 Anything covered in chocolate is appreciated including  Halloween Decorated Chocolate Covered Oreos,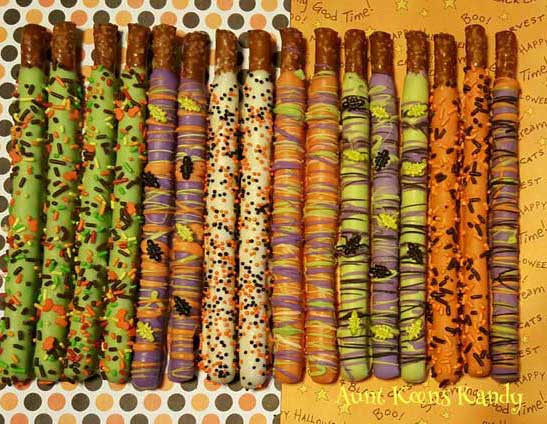 Halloween Decorated Chocolate Covered Pretzel Rods or very cool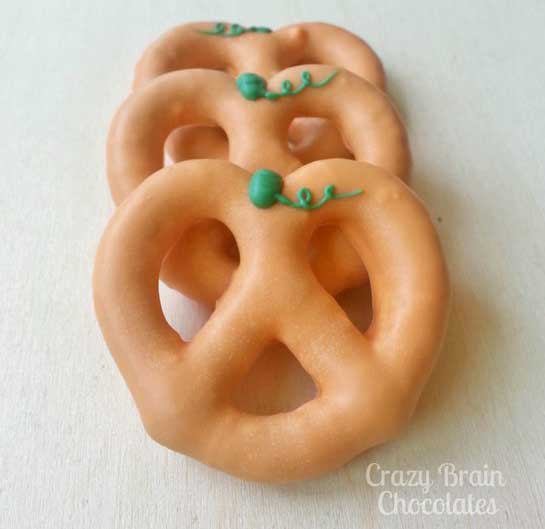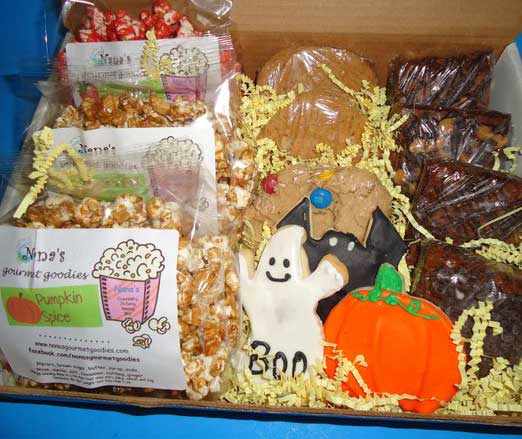 We love this adorable Halloween Care Package filled with gourmet popcorn, brownies, iced Halloween cookies.
Speaking of cookies, again, students are clamoring for anything pumpkin spiced –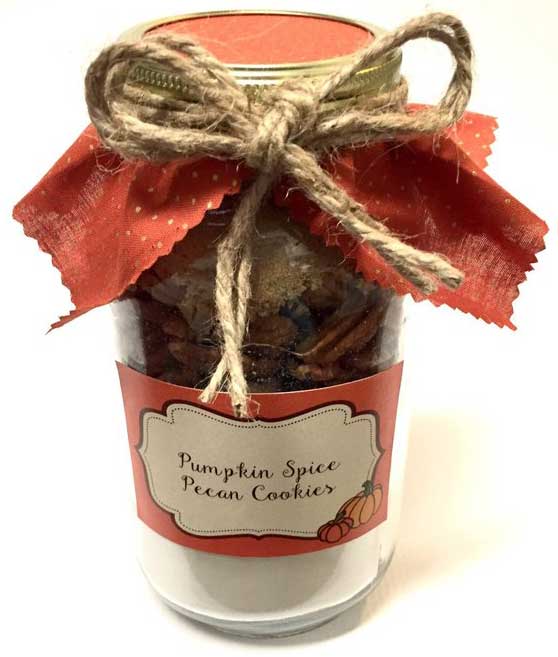 Order this Gourmet Pumpkin Spice Pecan Mason Jar Cookie Mix which is fun for them to make without having to buy all the ingredients.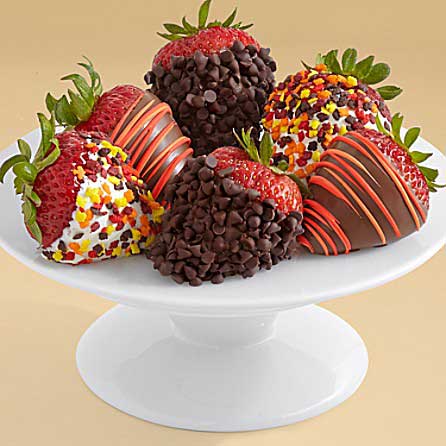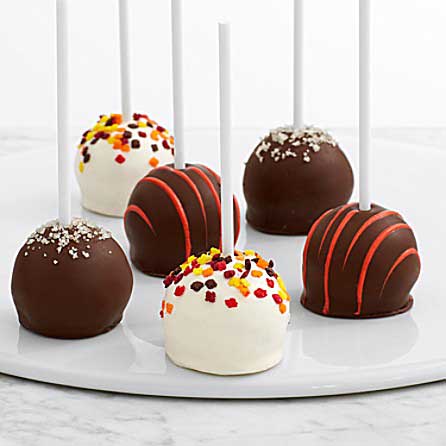 And, you can't go wrong with Gourmet Dipped Autumn Strawberries or Cake Pops.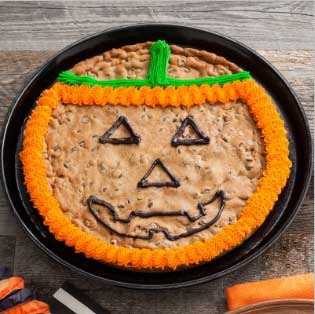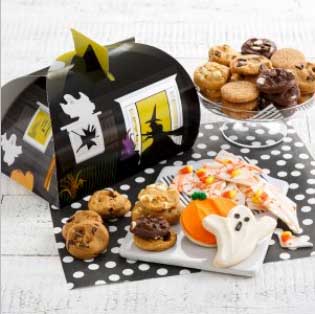 Or try this JackOLantern Cookie Cake or Haunted House of Treats.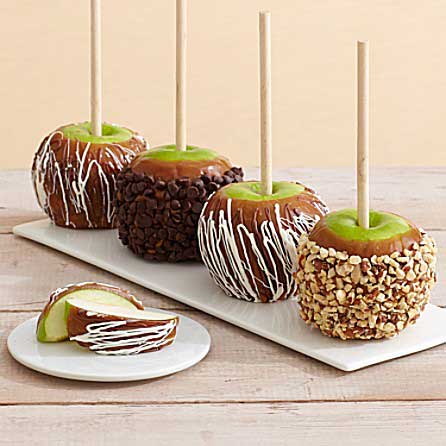 And just when you think you've sugar shocked them enough; students feel nostalgic eating Candy Apples.
More Halloween Love…
Finally, students appear to love all things autumn (even though Florida never truly has an autumn) welcoming in the season with these requests ….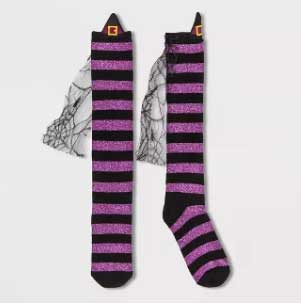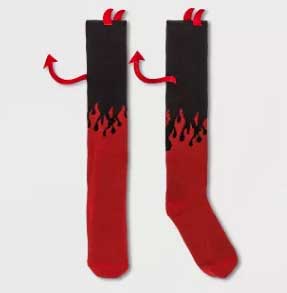 Calorie-free fun for your feet! Halloween Socks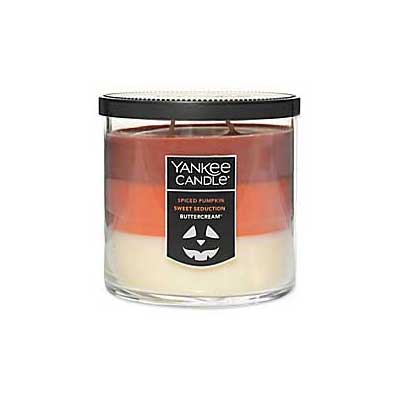 Set the mood for Fall with Pumpkin or Fall Scented Candles.
Finally, if Halloween sneaks up on you, you can order from some amazing local bakeries or order a Halloween cake or cookies from Publix and have it delivered.
Happy Halloween from HaveUHeard
For more great tips, read through our other blogs at haveuheard.com, follow us on Facebook and Instagram and share with other parents you know.