College is complicated.
Learning inside info is essential
for Parents & Students.

Sign-up for the best tips,
advice & resources!.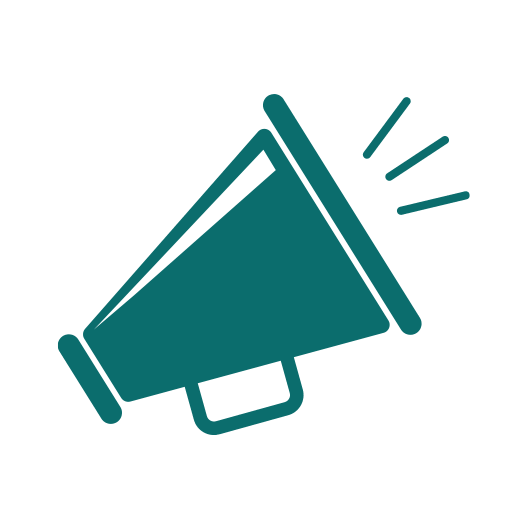 How To Use HaveUHeard
You've landed on the best help for parents and students who attend one of our featured Florida Universities. We are IRL parents who have been through all the experiences with our IRL kids who are students at these schools.
Our posts are written by parents & students who share best practices, easy ways & great suggestions for navigating your journey.
Select your school from the adjacent buttons to the right, or from the Explore U's navigation dropdown at the top of your browser window. You'll land on a page that presents our top content categories and tags, for your school, designed to pique your interest and help you with any number of specific issues. Our posts are designed to help both parent and student, alike, enabling and empowering a new-found sense of independence while away at school.
Click away! …and let us know if you have an unanswered question, we're standing by. (Really we're here online a lot!)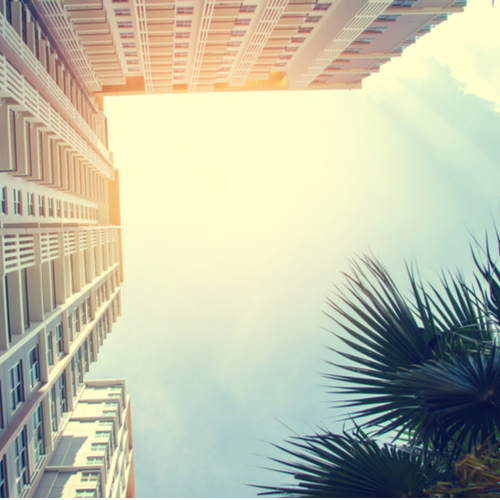 Here is what you need to know about college apartments.
Combined, our mom bloggers have put, and are still putting, well over ten kids through college. They've lived in dorms, apartments, and houses. We've gone through the "There's a waiting list to get in so we have to sign today" to "It's the only place my friends want to live." And we indulged them because we wanted them to live in an apartment that was safe and felt like home (that was probably more for us than them).
Today's students are the beneficiaries of luxury apartments complete with rooftop pools, 24-hour fitness centers, basketball courts, game rooms and more. This may be quite different from what we called home in college and call now. It is more a reflection of what students expect from apartments today and it is driving a lot of the growth in college towns. Regardless of where your student lives, there are many factors we overlooked our first time around. Like they say "First time, shame on you. Second time, shame on me". That is why we are sharing our top 10 apartment tips.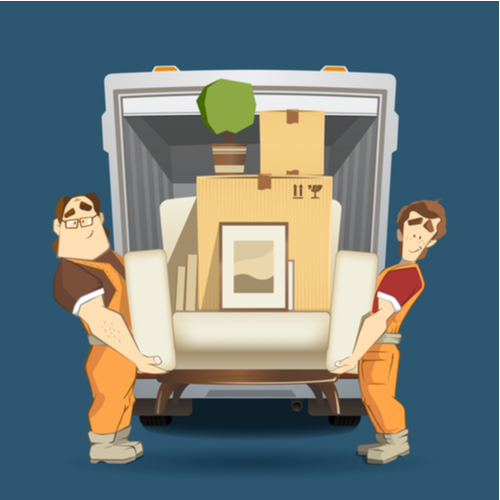 Where Should It All Go? In Storage?
Before you know it, the semester will be coming to a close and all that stuff that managed to fill their dorm room or apartment needs to come home. The problem may be that their stuff seemed to multiply, therefore you may find yourself questioning where should it all go and how you will manage to bring it all back up to school again in just a matter of weeks. There are answers to these questions and they come with options. The keyword is storage.
There are a few things you should know about how, where and when to book a storage facility. Generally, it's a good idea to book early and be sure to get confirmation in writing. Definitely, do not wait until finals week.
Prices usually have to do with location, security and climate control. Some places will even supply boxes, pick up and deliver. Sharing a storage unit can keep the cost down too. Be sure to ask about student rates. Perhaps your student has a friend whose apartment will be vacant for the summer and doesn't mind storing some of their things. This too comes with some issues, but it can be an excellent option too.
Consider flattening the boxes used at move-in, leaving packing tape and giant garbage bags hidden under their beds for future use. It will save you a lot of effort later. Besides, it is their responsibility now anyway.
When picking a storage facility, you may want to follow our "we wish we would have known" tips… read more here.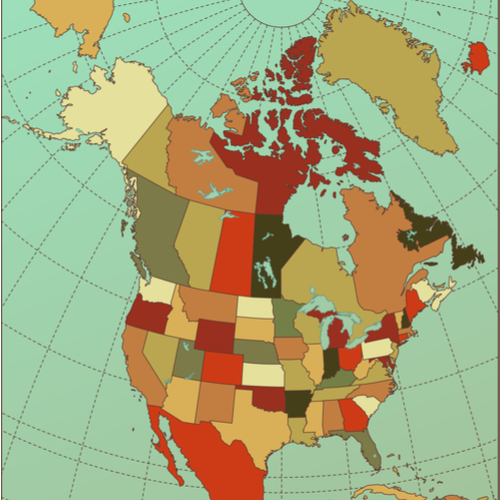 Where will they live during their internship?
Did they get an out-of-state internship? Both of my daughters interned during the summer between their junior and senior year. And both ended up interning in New York City. Since they did not get their internship until early Spring, some of their housing options were quite limited. And, not being familiar with interning out of state, we grabbed what was available. You can read about interning in New York City here.
But what if their internship takes them to another large city? Some of the housing options are very expensive. You can look on Craigslist or in Facebook groups – but be careful because there are some scams. They don't have to live on a college campus, many of which open their dorms for summer interns. They can rent from another student in an apartment. You can check the Uloop Housing section to find sublets.
Many apartments open up the closer it gets to summer, but for me, waiting that long was unnerving especially since I was already nervous about sending my daughters off to The Big Apple. For a list of the college campuses and housing that cater to summer interns read more here.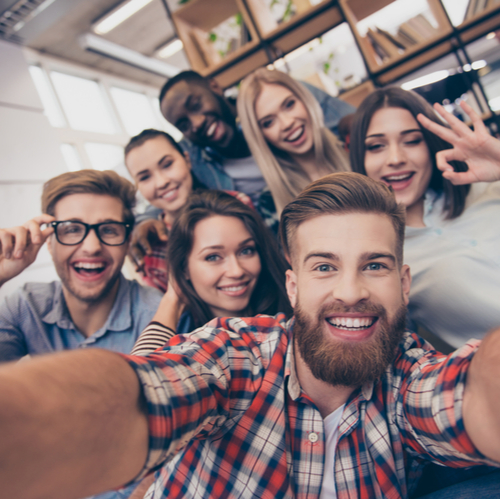 Get Involved
Some universities are enormous or they may just feel that way. We have found that the best way to make it feel smaller is to get involved.  Joining a club will help your students build a community while helping students to discover their passions and strengths. Club involvement also helps to build resumes.

The list of clubs, organizations, and ways students can get involved is literally in the 100's and every school differs. Some students may choose to rush a sorority or fraternity, others might want to get involved in intramural sports, and some may want to turn their compassion into action by volunteering. Student government may be their thing, or perhaps they prefer a religious organization. Did you know that many schools now have a Quidditch Team? Depending on how well students organize their time, they may want to get involved in multiple ways. To make the most of college getting involved is undoubtedly one of the first steps.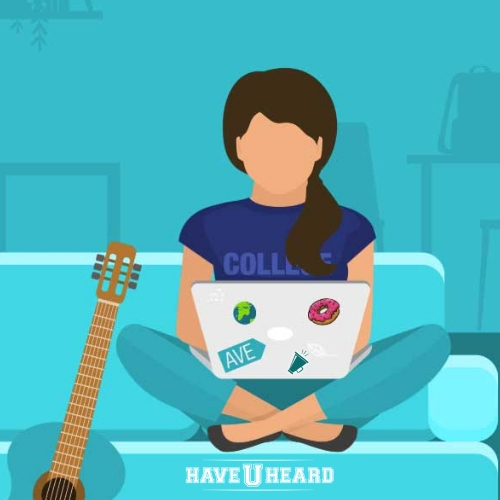 We Make Loans Easy!
Whether you're a parent or a student looking for a loan, College Avenue and HaveUHeard are here for you. We know getting loans is scary and complicated, so we partnered with College Avenue to provide you with an awesome connection. They built their private student loans to double-major in support and simplicity so it would be as painless as possible for you. Put their useful tools, faster application, and flexible loan options to the test.
Apply online in 3 minutes and get an instant credit decision
Free to apply and no disbursement fees
Several repayment choices – and help to make sense of them
Competitive variable and fixed-rate options1
Student loans available to graduate, bachelors and associates degrees
A student loan designed for you. Take the stress out of paying for college by creating a private student loan that fits your budget and your goals. With a simple application, helpful tools, and great customer service, we're here to help you breathe easy. Feeling Stressed? We've Got A Better Process. Start Here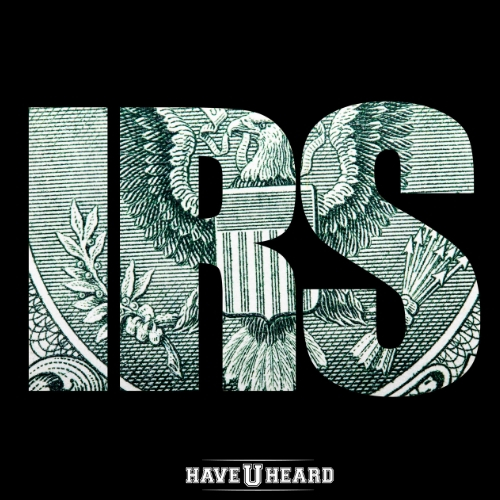 How College Students Can Obtain Tax Information for Financial Aid Purposes
We received some very helpful information we want to pass along to you…
The IRS has advised college students and families that, when filling out the Free Application for Federal Student Aid (FAFSA) form, they can use the IRS Data Retrieval Tool to obtain tax information necessary to fill out the form. Other options are also available to obtain tax information (IRS Tax Tip 2019-82). The federal government offers various forms of financial aid for college students, including loans and scholarships. To be eligible for such aid, students must fill out a FAFSA form each year, which contains financial and other relevant information on the student and the student's family. Students filling out the form must provide information from their most recent federal tax return. Students should, therefore, keep copies of their returns. If copies of the most recent return are not available, there are several other options for the student, read more here.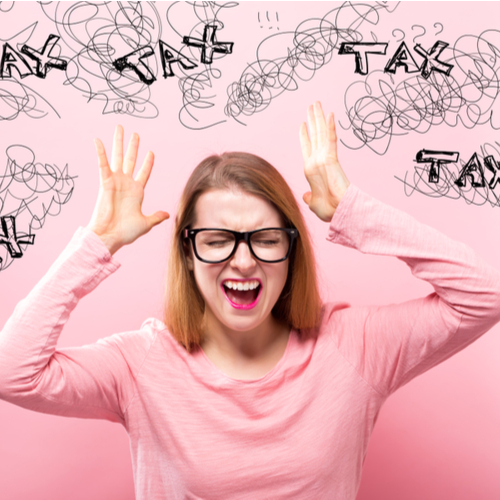 Seems like it's almost always tax time…
April 15th, tax time, is always right around the corner. As you are preparing your return or having a CPA prepare your return, do not forget to take advantage of the Education Tax Credits available which can help offset the cost of your student's education.
Two Credits Available…There are two tax credits available to take, The American Opportunity Tax Credit and the Lifetime Learning Credit. The AOTC (American Opportunity Tax Credit) was made permanent by the Protecting Americans from the Tax Hikes Act signed in 2015. It now includes required course materials (think books, supplies, equipment) in addition to tuition and required fees (local, technology – you know, all those fees not included in tuition). The AOTC allows credit to be claimed for four post-secondary education years instead of two.
Some, or all, of these expenses will be recorded on Form 1098-T Tuition statement. Keep in mind that the required books, supplies and equipment and the local fees will not be on the 1098-T statement so make certain you take that into account. The Form 1098-T should be available online around January 24th, 2020 in paperless form and received by mail by January 31, 2020. For step-by-step instructions to obtaining the 1098-T form, click on each school.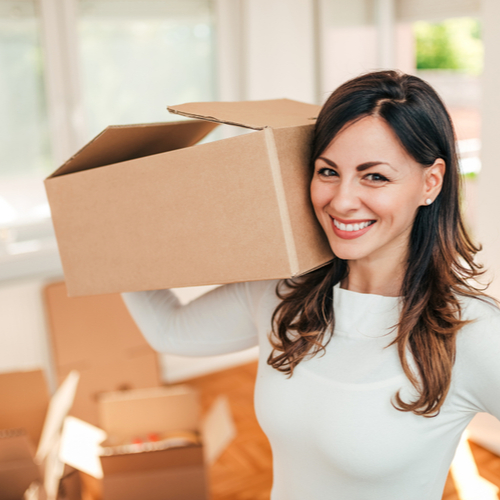 Here's How to Sublease – The Supply is Greater Than the Demand
HaveUHeard that when a student moves into an off-campus apartment they generally sign a lease for twelve months? Most leases run early August (usually a few days up to a week after August 1st) through July 31st. Unlike most dorms, students are responsible for the entire year, even if they do not intend to stay for the summer. However, most apartment complexes will allow students to sublet their apartments. You will, nevertheless, have to jump through a few hoops to make a sublease happen.
To find a sublessor for the summer, if they did not already take care of it in the fall, to start immediately. It may seem a bit early, but there are usually more available apartments looking for sublessors than there are people looking to sublet. Post on Facebook pages and begin asking around in December.  If you are in a sorority or fraternity or involved any sort of club or organization, get the word out there. Another good avenue for possible interest is with those students coming from dorm residences.
Don't count on getting your full rent covered. Due to the unbalanced supply and demand, many people tend to write off their summer leases. That means finding someone to take over your lease in the summer can be tricky and require flexibility. Some apartment complexes charge a sublet fee. Most all require signed forms with complete information on your sublessor. It is to your advantage to play by the rules and be sure all forms and fees are taken care of.  Without them, you (the original renter) are responsible for any damage that may occur in your absence…and it happens. As a matter of fact, all renters may be responsible if they cannot determine who caused the damage. My daughter and all her roommates were recently charged for a broken washing machine when she wasn't even in the country, but, with her name still on the lease, she was still on the hook. Read more about subleasing apartments at your student's university by clicking on the school name.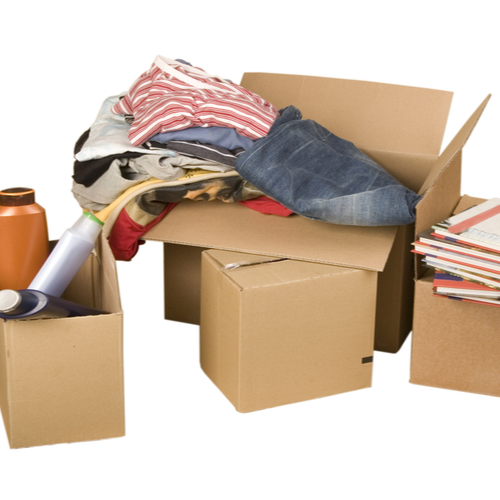 Moving Out – It Will Be Here Before You Know It
For some, the process of moving in is easier than moving out.  When your student moves in, they neatly pack their items in a suitcase. Their towels, sheets, comforters, and décor are new, clean and many times still in its original packaging.  Moving out? Not the case. Items are shoved in garbage bags, clothing is piled into a suitcase and the suitcase is sat on so that it can be zippered. Towels and sheets haven't been washed all semester and can practically walk home!  Needless to say, it can be just as stressful as moving in.
For some students who are coming back to school for the summer session, their items can be stored.  Some students can move items into their next year's apartment and some just don't want the hassle or see the necessity to bring their refrigerator or microwave home.  For these students there are options.
Here are some tips: Each time your student comes home during the Spring semester (or you go to visit) that they bring home some of the items they won't need anymore. Unless it is going into storage, it will make moving out a lot easier. And before they leave for spring break, encourage them to do some pre-spring break cleaning. They won't be dealing with finals and will have a little more time on their hands. Keep in mind that while finals end on Friday, that weekend is graduation so you will be competing for hotels some that will have doubled or tripled in price. Maybe come up the weekend prior or during the week and take as much as possible so they can then finish the moving out on their own. Some parents, especially those whose students lived in apartments, have hired a cleaning company to make sure the apartment looks move out ready. We've got a list of recommended companies for each school. Take time-stamped pictures and videos after the dorm and apartment are cleaned and emptied. You may be charged for damages, and if you did not document everything when you moved in and out, prepare for those charges. My daughter burned a desk chair in her dorm with a hair appliance and you better believe we were charged for that. Use garbage bags to transport clothes along with their hangers. Throw out anything you know they will never use again. If it is in good shape, many dorms will collect items for donations. Put a freshener sheet in boxes so items going to storage do not get a musty smell.
If you are so obliged, have your student label what is in each box keeping items that can withstand the summer humidity in one box. If you have chosen to use a storage company that is air-controlled, this will not be as big of an issue but if you have not, that is one box that should not be put in storage.
Career Fairs & Internships
Fall and spring semester career and internship fairs serve as a springboard to planning for the future.  Students who have not yet secured a job or internship may start considering their options. For students who are graduating in the fall or spring that have not secured a job, this is an opportunity to meet recruiters and interact in person before a full formal interview.
Make sure your student is familiar with the date of their university's career fair or expo. You may check our calendar page for those dates or read about our interns' experiences attending their school's career fair or internship fair, suggestions on what to wear and where to rent professional clothes if they that is a resource they will need. To make it simple, our interns include helpful links in their blogs.
Whether your student is a freshman, sophomore, junior or senior, there are many advantages to attending these fairs. Introduce them to career and internship opportunities – We would not expect that freshman and sophomores know what type of career they see in their future but by attending a career fair, they get to explore career opportunities. Perhaps just one conversation with an employer may pique their interest and change the course of their future degree.
Practice interviewing and professional skills. From dressing professionally to preparing their resumes, from selling themselves to landing an interview for an internship or job, this is a great opportunity to get real-world experience and have access to so many career services in one location. And should they struggle with small talk at one recruiting table, they can learn and adjust quickly before getting to the next recruiting table.
Access to Employers. Employers participate in these fairs because they are looking to hire and find talent from a large pool of candidates. Attending job and internship fairs is a cost-effective way to have contact with many students in a short period of time. Many of these employers are familiar with the recruiting opportunities job and internship fairs offer and the caliber of students that attend. They already have established relationships with the universities and they often send former students, who are now employees, to the fairs. It presents a great networking opportunity for both student and employer alike.
If your student has not secured an internship for the summer when they start the Spring semester, keep in mind that some students majoring in Advertising, Business Marketing, Communications and PR for example, often don't land an internship until March or even as late as April and May. If they land an internship out of state, it could present a "where will they live" predicament. Some of the more sought-after summer housing places in cities such as New York City take deposits as early as December. Are you ready to put down a non-refundable deposit before your student lands an internship in that city? We were not so we waited and got locked out of a dorm she wanted to live in. We did find her another dorm in the city and found there were plenty of options including subletting an apartment. We even have a blog on out-of-state recommended places to live should your student land an internship.