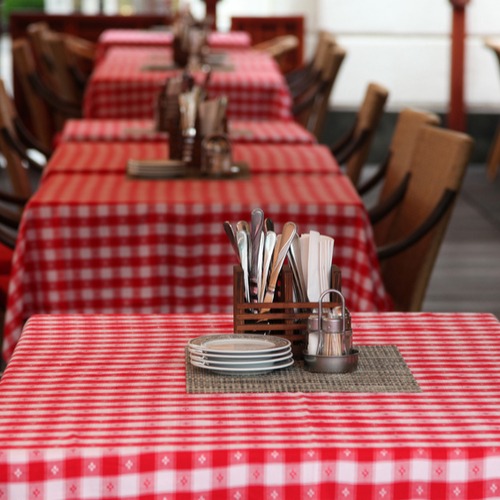 More Dinner Restaurants Than You Can Count!
Boca Raton is home to literally hundreds of dining options from fast food to fast-casual, from family-style to fine dining. You will find your burgers, pizza, Mexican, Chinese, barbecue, sushi, salads, Mediterranean, a restaurant for every palate and every price point. When coming to Boca Raton to visit your student or tour the campus with a prospective student, what restaurants are must-visit for dinner? Below we give you a breakdown of some of our favorites. Dining in Boca Raton, especially on weekends and during the months of November through April, are extremely crowded. Some of the restaurants take reservations either through their own website or on websites such as TripAdvisor, Yelp or Open Table.
Dinner…
2 Georges at the Cove: SE 3rd Ct. Dockside, an outdoor restaurant with a large selection of local seafood. A typical night includes great views of the intercostal and live music.
Blaze Pizza: Federal Highway: Create your own pizza. This chain restaurant offers its diners the ability to customize their pizza every step of the way.
Charm City Burger Co: E. Hillsboro Blvd. Fast Burger and Fries Joint, well-loved due to their classic take on burgers. Nothing fancy but it is delicious.
Cheesecake Factory: Glades Road. The widespread chain restaurant is known for its cheesecake. Huge Menu, something for everyone!
Dada: Swinton Ave (Delray Beach) Dada is an eclectic restaurant located in the oldest former home in Delray Beach, Florida. The restaurant is situated under large trees strung with lanterns and inside is a rotating selection of artwork created by local artists. The menu changes seasonally and showcases locally grown food.  Their Mojitos along with their watermelon "steak" are legendary.
Deck 84: Atlantic Ave (Delray Beach) Situated along the Intracoastal Water, this casual dining spot features fresh seafood and several American style options. Come by car or by boat, you'll be greeted with food and drinks with a tropical twist. Reserve an outdoor dining table for a warm, Florida breeze and waterfront views.
Dubliner – Located in Mizner Park, this is where you should head if you are craving Irish inspired foods including their award-winning Shepherds Pie, Fish and Chips, Bangers and Mash, House-cured corn beef. Full bar and shows all major televised sporting events. Live music and entertainment seven nights a week. Same owners as Kapow Noodle Bar and Dada which we recommend for dinner as well.
Flashback Diner: Federal Highway. 24-hour diner serving up American diner fare with a Mediterranean flair. Known for their large pancakes and shakes.
Gary Rack's Farm House Kitchen: Delray Beach. Gary Rack's Serves both Brunch, Lunch, and Dinner. They offer "clean eating" options. Their ingredients are seasonal, local and sustainably farmed and each menu item is designed to allow those ingredients to shine.
I Heart Mac and Cheese– Looking for something a lot more casual? Check out Mac and cheese for grown-ups. About 5 minutes from campus
Kanapai Sushi: Federal Highway. Sushi and Japanese BBQ restaurant featuring a revolving sushi bar. The sushi bar features boats that float by with fresh sushi and appetizers made by chefs in front of you. The restaurant also features a full Japanese menu and a late-night happy hour with half-price sushi.
Kapow Noodle Bar: Plaza Real. Located in Mizner Park, Kapow makes a creative twist on classic Asian dishes. Unexpected combinations and larger than life art on the walls make for an enjoyable, hip dinner. Expect a 30 minute or more wait, this a popular spot for students and locals alike.
Las Fajitas: N Dixie Highway. Classic Mexican Fare. Careful, the Chips and Salsa are addictive.  Las Fajitas serves up tacos, flautas, enchiladas and a wide variety of classic Mexican dishes.
Loch Bar – Located in Mizner Park, this Raw Bar and Seafood restaurant featuring one of South Florida's largest raw bars, a substantial whiskey menu and a wide selection of craft beers and handcrafted cocktails. Loch Bar also features live music 7 days a week!
Louie Bossi's – Located on E. Palmetto Park Rd. High energy restaurant serving up Italian foods including house-made pasta, wood-burning Neopolitan pizzas, Sicilian entrees and their famous house-cured salumi.
Max's Grille: Mizner Park. Max's Grille has been a staple in Mizner Park for the past 20 years. American style food with a twist and amazing hand-crafted cocktails.
M.E.A.T Taproom: Federal Highway: A hidden gem, it's hard to find but worth the hunt. M.E.A.T taproom serves pub-style dishes. Enjoy favorites such as Beer Cheese Soup, Brisket Burgers, and homemade bread pudding. Perfect spot to relax with a craft beer and great food.
Mississippi Sweets BBQ: Federal Highway. Southern Style BBQ Restaurant with a plethora of comfort foods.
New York Grilled Cheese– this is what you get when you take a classic grilled cheese out of the frying pan and into a waffle press. Add in their waffle fries in many combos and this is comfort food on a different level.
Oishii – Located right next to UPark on 20th, this hibachi restaurant also offers sushi and bento boxes.
Rebel House: E Palmetto Park Rd. Quirky restaurant with some familiar favorites (popcorn as the appetizer!) American Fare with some unexpected Twists. Fun Restaurant with unique twists on old favorites.
Rise Sushi – One of the more popular Asian restaurants and sushi bar, located on SW 18th Street, not that far from FAU
Rocco's Tacos: Military Trail. Mexican Chain restaurant. Try the tableside Guacamole, you won't be sorry. Rocco's has classic Mexican dishes and some new favorites to discover. Always a wait no matter what day of the week.
Willie's Sushi Bar & Bistro – Located at 5030 Champion Boulevard. One part of the menu is sushi and the other is a bistro menu with a little bit of everything (steak, chicken pasta)
Yard House: Mizner Park. High-end sports bar with American fare, located in the heart of Mizner Park. A late-night bite menu is a favorite of students.
Yokohama Sushi: Located at  9168 Glades Road. A beloved favorite of FAU students…in a new location! Cozy Japanese restaurant where sushi is chief. Large menu featuring several types of sushi. Features a late-night happy hour with half-price sushi.
Pass on these great tips, tell your friends and like us on Facebook,  Instagram,  Twitter, and Pinterest. Sign up for other great tips at haveuheard.com. New to HUH, here is how to use the site.