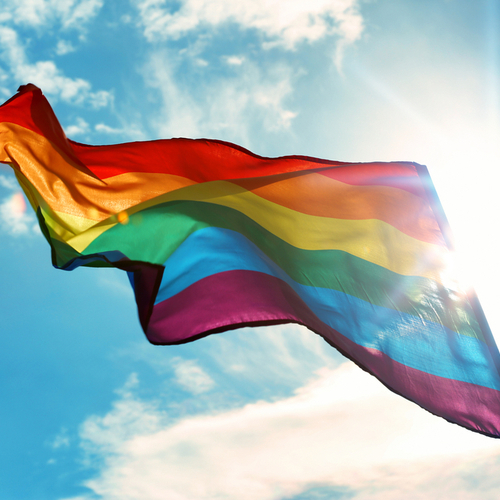 LGBTQ Campus Support and Resources
College can be challenging for all students, therefore finding ways to make connections with others who identify similarly can make a big difference. The American College Health Association estimate that at least 10% of college students identify as gay, lesbian, bisexual, trans, asexual, pansexual, or questioning. Although LGBTQ PRIDE is becoming more prevalent, the LGBTQ community often face additional pressures or concerns. FAU and its surrounding community offer resources and information to both help LGBTQ students navigate the college environment and make connections in a group setting.
Students may want to start by visiting the FAU LGBT+ Resource Center. There they will find resources and a supportive campus environment. Students may also want to get involved in Peer Mentoring. Mentors aim to support mentees through many facets of LGBTQ identity development through frank, informal, one-on-one conversations, wherein support and information are provided.
Lambda United, LGBTQIA Student Organization at 777 Glades Road, serves the needs of the LGBTQIA+ community at FAU. For more information, follow them on Instagram or Facebook or email ambdaoffau@gmail.com.
Refer to this page for listings and a map of gender-neutral restrooms throughout campus. If you are looking for a safe space to explore and talk with others about the joys and challenges of the LGBTQ community, you may want to join the LGBTQ Support Group every Wednesday at 3 pm.
Off-campus groups and organizations near FAU:
FAU also celebrates the achievements and contributions of graduating members of their LGBTQ community with Lavender Graduation held in addition to the traditional commencement services.
HaveUHeard that on a scale of 1 – 5, FAU scores a 4.5 on the Pride Index? Students that identify as lesbian, gay, bisexual, transgender, questioning, or queer should not only feel secure that they have a safe environment where they can thrive as a student, but they should also feel confident that there is a community that will welcome them to a place they can make connections. FAU works hard to be sure that happens for all its students by promoting advocacy and education as well as creating opportunities for socialization and support.
Pass on these great tips, tell your friends and like us on Facebook, Instagram, Twitter, and Pinterest. Find out more about how to use HaveUHeard as a great resource. Sign up for other great tips at haveuheard.com.