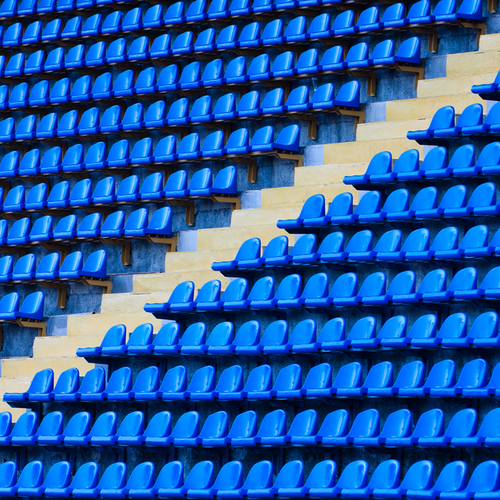 A Guide to FAU FAU Stadium for Football Seats
Everyone should get to at least one Owl football game. Or, perhaps you want to get season tickets. In the past few years, Owl games have proven to be pretty exciting. One of the keys to making it great, however; is knowing where to sit. For instance, the blazing sun can make a big difference in the fun factor of a game. Here are some thoughts about the best seats for football games.
Premium seating options: All great options if you want shade, however, they are more expensive than regular seating. These are some of the best seats to watch the football game and beat the heat as well.
Suites: includes 20 tickets, 6 reserved parking passes (which is always a plus to have at FAU), ability to build your own menu with food and alcohol so you never get hungry while watching the game, two TVs, 12 stadium seats, 4 high top chairs, and 4 lounge chairs. It doesn't get much better than that!
Field Cabana: Includes 12 tickets, 4 reserved parking passes, the ability to stock your own food and alcohol, and is only 10 feet from the end zone. Good option if you are looking for a great place to watch the game as well as a shady area by the field.
Four and six-seat loge boxes: (A new option) Private seating area, new countertops, 4-6 comfortable chairs, complimentary buffet and soft drinks, and access to Acura club which is an indoor shaded area. Loge boxes offer a combination of suite-type benefits and privileges with a private open-air experience.
Acura Club: Biggest indoor area. Must donate in order to utilize this area. One of the best options for shade and a good view of the game.
There are also the premium Delray Hyundai deck sideline seats which range from $330 – $510. These seats are shaded by the press box tower and suites and are some of the best seats to watch the football game as well if you are not looking for as steep of a price as the options listed above. Contact Ryan Alpert Sr Associate Athletics Director at 561-297-3199 or via email at ralpert@fau.edu.
Student Section is being moved right behind the visitor's bench along midfield at the FAU stadium. This will be by the 50-yard line. Our guess is that this will create more distraction to the opposing team and perhaps cause them to be off their game.
Along the same line of thinking, the band will also be located behind the visitor's bench.
It gets incredibly hot during afternoon games so the sun typically hits all sides of the stadium. If anyone would like to have shade but does not want to spend too much for one of these options, then they should sit just below the suite level and press boxes located on the West sideline. Good shade is provided by the suites and press boxes above. Sitting underneath the video scoreboard provides some shade as well.
You may want to peruse a few of our other blogs pertaining to football, because, frankly, seating is just one part of it. Check out Are You Ready for Some Football or Where to Pre-Game. And if you choose not to buy seats that come with parking, you will definitely want to read our Parking blog.
Now that you know when the games are, where to pregame and where to sit, don't forget your gameday attire. We've got great suggestions from our interns and FAU mom bloggers (because who wants to wear what our kids wear?).  Click here for student gameday outfits and here for us parents.
Madeline Gilligan, FAU Intern
Pass on these great tips, tell your friends and like us on Facebook, Instagram, Twitter, and Pinterest. Find out more about how to use HaveUHeard as a great resource. Sign up for other great tips at haveuheard.com.