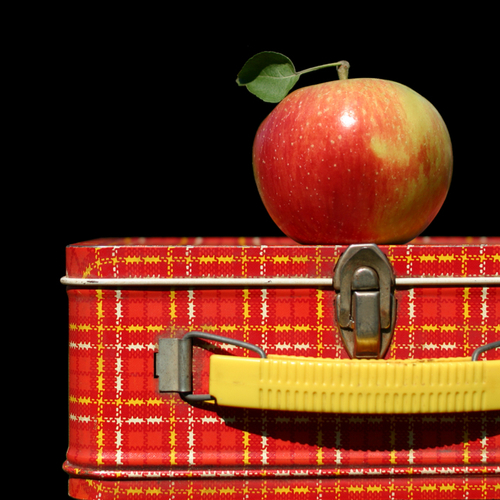 Mid-Day Munchies- what's for lunch?
Students are lucky to have so many great dining options at FAU, but sometimes the mid-day hunger requires a venture out for a great lunch. Whether you are a student looking for something other than the campus options, or you are a family looking for something yummy after that campus visit, lunch can be the best meal of the day.
Here are just a few of the many great places that the FAU/Boca area offer:
Beehive Kitchen–  About 10 minutes from FAU, they are known for their build your own bowls.
Charm City Burger Company– Located in Deerfield Beach, their burgers are a must.
Cannoli Kitchen: N Federal Highway: Fast Italian food and a large selection of Pizza, indoor and outdoor seating. Don't miss the chance to try their cannoli, made fresh when you order.
Fran's Chicken Haven– This is a must when you are craving fried chicken (get it topped on waffles – as they say, "waffles, whipped cream, a chicken breast, and thigh … oh my!"
Fresh Kitchen– Located at 5550 N. Military Trail, great when you are looking for something fast and healthy like their bowls, pressed juices and homemade teas.
Ichiyami Buffet and Sushi– over 100  sushi rolls, chines, all served buffet style.
Kanapai Sushi: Federal Highway. Sushi and Japanese BBQ restaurant featuring a revolving sushi bar. The sushi bar features boats that float by with fresh sushi and appetizers made by chefs in front of you. The restaurant also features a full Japanese menu and a late-night happy hour with half-price sushi.
LocalGreens: Just opened last year, offers a health-focused menu with the convenience of fast food. Provide fresh, local ingredients. You can purchase salads and bowls here and even customize your own meal. Great for on the go college students trying to maintain a healthy lifestyle. Located at 1841 S. Federal Highway, Ste. 400, Delray Beach.
New York Grilled Cheese– this is what you get when you take a classic grilled cheese out of the frying pan and into a waffle press. Add in their waffle fries in many combos and this is comfort food on a different level.
Oishii– when you are craving sushi and hibachi, less than 5 minutes from campus.
P.F. Chang's– Located down the street from FAU in the University Commons shopping center, they are known for their Asian-inspired dishes, sushi, dim sum, noodles, and rice.
Playa Bowls– Located on East Palmetto Park Road, try their acai or pitaya bowls.
Ramen Lab Eatery: 2nd Street. A new restaurant in Boca, expect to wait for a table. Ramen Lab offers a variety of Asian Style food and Ramen options that are customizable.
Shake Shack– Located at the University Commons shopping center, down the street from FAU, it is the go-to place for burgers. You'll probably make many trips here so make sure one of those includes trying their 'shroom burger.
Tucker Duke's Lunchbox: Federal Highway. Home of Southern Style Blue Plates specials, Tucker Duke's features a large variety of burgers, salads, sandwiches, and house specials such as Nashville hot chicken and fried green tomatoes.
V and S Italian Deli– When you are craving a fresh Italian deli sub, this is where you want to head.
Yard House– Located in Mizner Park, this is a great place to go if you are looking for a wide variety of menu options from seafood and steaks to pasta and pizzas and everything in between.
Yokohama Sushi: Federal Highway, Located next to Kanapai. Cozy Japanese restaurant where sushi is chief. Large menu featuring several types of sushi. Features a late-night happy hour with half-price sushi.
Yolk: opened in Boca January 2019. Offers upscale breakfast and light lunch fare. Offers unique twists on classics. Indoor and outdoor seating and is located very close to FAU. 5570 Military Trail Ste. 402, Boca Raton.
Be sure to save this list so you know where to go the next time you visit your Owl!
Pass on these great tips, tell your friends and like us on Facebook, Instagram,  Twitter, and Pinterest. Find out more about how to use HaveUHeard as a great resource here. Sign up for other great tips at haveuheard.com.