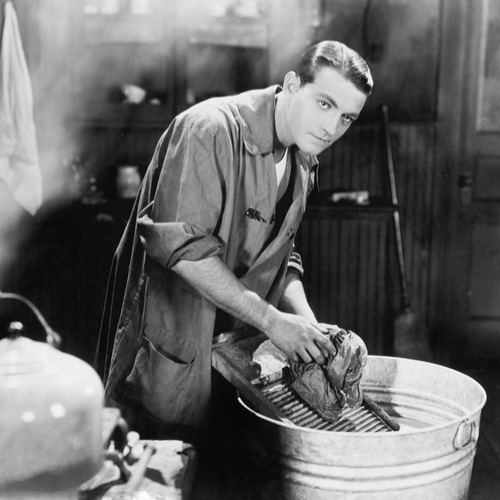 Washing Laundry 101 Should be a Mandatory Class!
I spent the summer before they left for college teaching all three of my girls' things they would need to know to live on their own, laundry included. My soon to be Owl was a willing participant, but some of her clothes did not make it out unscathed. It was a little bit of a battle because what should take maybe an hour or so to run two loads, dry and fold became an all-day project. By the time she was ready to head off to college, I felt she knew enough to be able to handle her own laundry. And then I just hoped she would wash her sheets and towels weekly as well as doing her regular laundry.
My new Owl would tell me that students were willing to pay others to do their laundry. Or, that if she was doing her own, if she did not get to the laundry room quick enough, some other student would remove her wet clothes and leave it on the table so they could use the washing machine.
So, let's discuss the laundry options when living in a dorm. Typically, the laundry room is found on the first floor. At Innovation Village, each apartment has its own washer and dryer within the unit. FAU now offer residents complimentary laundry service. They simply have to swipe their Owl card. Your student will need to provide the detergent. They make it fairly dummy-proof with buttons for the different categories (whites, colors, etc.). They also utilize a service called My Wave Vision, which will let them see which machines are available.
Sometimes, laziness kicks in and they just need someone to do their laundry for them or they have clothes that are dry clean only. Perhaps they need some alterations done. Our interns recommend these places:
Campus Suds – Pick up and delivery service for students. Campus Suds offers plans for the entire semester or one time washes. For more information or call (561) 716-4026.
Magic Tailors and Cleaners – Located on 5th Ave, Open 8-6 Monday through Saturday.
Joy Cleaners – Located on Federal Highway Open Monday through Saturday from 7 am – 6:30 p.m.
Vincenzo Custom Tailors – Located at 6063 SW 18th Street in Boca Raton, this is a reputable place for sewing and alterations.
Cache Cleaners – For dry cleaning, Cache has several locations in Boca Raton, Village Tower Shoppes on SW 18th Street, 561-394-4646 and The Reserve at Boca Raton on Clint Moore Road, 561-883-9533.
Christine's Alterations – 20921 Lyons Road. in Boca Lyons Plaza. Closed on Sundays. 561-488-5532
Fit On U Alterations – 9774 Glades Road, Westwinds Of Boca, 9774 Glades Rd Suite A-6
Phone: 561.482.6645. Closed on Sundays.    alterations@fitonu.net
Sew Much Fun- 7491 North Federal Highway, (561) 999-9992. This is a fabric/monogram shop but they also do alterations.
Pass on these great tips, tell your friends and like us on Facebook,  Instagram,  Twitter, and Pinterest. Sign up for other great tips at haveuheard.com. New to HUH, here is how to use the site.