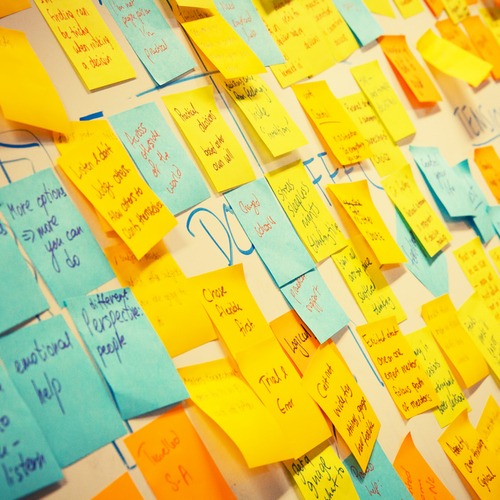 It Happens To All Of Us!
Stress.  It happens to our kids too. As though balancing a full schedule, the welcome distraction of football season, sorority and fraternity rush, trying to maintain a social life is not enough, many students are adjusting to being on their own for the first time.
FAU offers various programs, most of which are free to Owls, to help students combat the effects of stress. Students can make appointments with the FAU Owls Care to have individual consultations to learn techniques to help them manage. Students can also discuss a variety of wellness topics that help reduce symptoms, such as sleep habits, alcohol use, and nutrition. Students can make appointments for individual consultations by calling (561) 297-1048
Students call also visit the Stress Oasis, a station in the Owls Care Office that is stocked with stress balls, aromatherapy, and information on management.
Owls Care also publishes a Finals Success Calendar each semester. This calendar has dates for many workshops throughout the semester and during finals week including stress management workshops, therapy dogs, gym meetups, and the annual Up Owl Night Study Session schedule.
Check out the calendar here.
Owls Care also has a Facebook page where they post tips and tricks to help manage stress and live an all-over healthy lifestyle.
Check out Breathe2Relax, a portable stress management tool which provides information on the effects of stress on the body, instructions and practice exercises to help users learn the stress management skill called diaphragmatic breathing. It is available on iTunes and Google Play.
There are, of course, the regular standbys, like using the amazing fitness facilities on campus. Amongst the many classes students can take, there are plenty of yoga and meditation classes on or near campus as well.  Learn more about the fitness options at FAU here.
You can also remind your students of the basics rules of preventing stress like eating well and getting enough sleep, avoiding procrastination, and staying away from stimulants (drinking coffee and energy drinks to fuel late-night study binges can inevitably lead to a crash later on).  Of course, setting realistic expectations is also wise, but they may have stopped listening by the word procrastination.
You know your student better than anyone else. If you sense any signs that require more serious attention, reach out to FAU Owls Care. Owls Care includes a program to train peers and professionals to recognize the signs of distress and to provide help. It also includes a website of care-related resources, as well as a centralized phone number (561) 297- 1048 for those who need help.
HaveUHeard offers real information like this to help you have the best college experience possible. We glean great tips from our own experience and the experience of real parents and students from the schools we present. Pass on these great tips, tell your friends and like us on Facebook,  Instagram,  Twitter, and Pinterest. Sign up for other great tips at haveuheard.com. New to HUH, here is how to use the site.