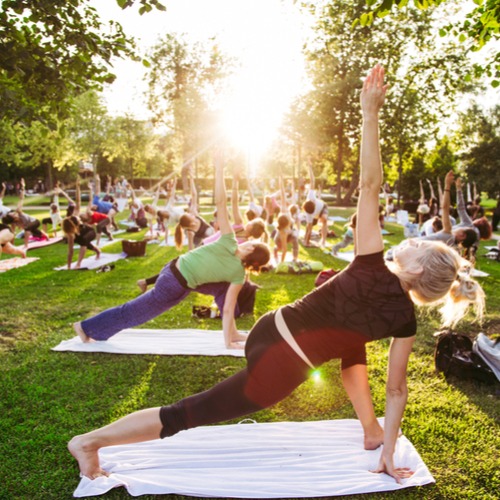 Finding your inner peace.
A few years ago, I was looking for a way to help manage my stress. Several of my friends are self-proclaimed yogis so I decided to join them for a class. I have been hooked ever since! Yoga is great for both your physical and mental health. My older daughters have been hooked for years. My youngest fell in love with it when she took the class as an easy elective her senior year. In Boca, there is plenty to choose from, both on and off-campus.
If your student is resistant, you may want to remind them that the practice is over 5000 years old. There has to be something to that. In addition, it has been proven to alleviate stress; and what college student doesn't have some stress? Research indicates that within seven weeks of regular practice, students enjoyed significantly reduced stress levels and as a result, their academic performance increased. This, in turn, also makes students more confident, able to enjoy a greater clarity of mind, and a sense of peace. Allowing your mind to be cleared regularly can help students concentrate while studying or sitting through long lectures. This does not even touch on the positive physical aspects of yoga; strengthening one's core, making muscles limber, and so on.
FAU Rec-Center
Yoga Group Fitness: Connect your mind, body, and spirit in this fitness-based class! This class combines Restorative and Vinyasa techniques. Classes vary in length from 50, 60, and 75 minutes. This class is offered at both 1 and 5:15 pm. Registration opens 4 hours prior to the class start time.
You can even take a yoga class for one credit (PEM 2121). The course is designed to introduce students to yoga including the theory and physical practice of body position, breathing, and meditation. It meets twice per week and is a 50-minute class. My daughter needed an easy elective to go with one of her most difficult semesters and decided to take this class.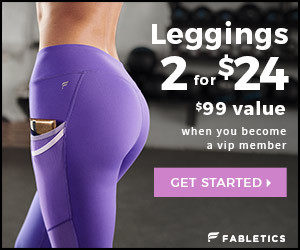 Off-Campus:
Make sure you check Groupon as you may find special pricing on other studios or even the recommended ones.
Pass on these great tips, tell your friends and like us on Facebook, Instagram, Twitter, and Pinterest. Find out more about how to use HaveUHeard as a great resource. Sign up for other great tips at haveuheard.com.