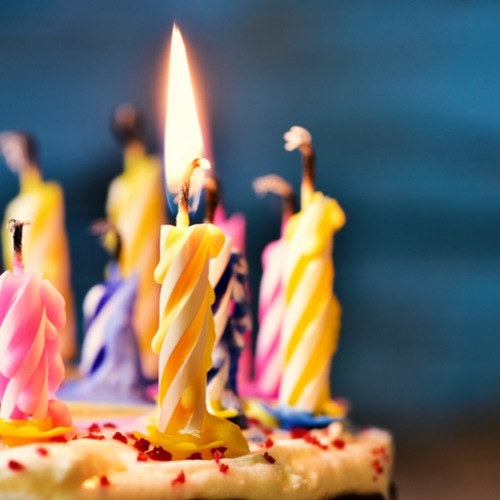 Time for "Adulting"
My daughter turned 21 in June of her junior year at FSU as do many students. Being that it was officially summer break, they held off on the big fun celebration until everyone got back for fall semester. This is when she had her "waltz." At FSU, many girls who turn 21 used to celebrate by having a "waltz." Unfortunately, due to last fall's ban on sororities and fraternities, waltzes have been discontinued. Basically, it was a themed bar crawl in honor of the girl turning 21. The other significance of this big birthday is they can now legally get into places at FSU that they could not get into before. Here are the favorite places that those 21 and over recommend when going out to have 21-fun.

Starting with Mondays…
Clyde's & Costello's –On S. Adams Street hosts MMM (Mandatory Makeout Mondays). It gets crazy crowded so proceed with caution. The first 150 ladies get in free and then ladies drink free from 10 to 11 pm (if you're 21). Pre-banding usually starts at 7 pm, but sometimes a bit later. Upstairs is Clyde's, but be sure you have a good grip on the railing going up (or down) as it gets pretty slippery.

Tuesdays…

Recess – at "Jacked up Tuesdays' is unlike the recesses you remember from elementary school. Located on S. Woodward Ave, Recess is luxurious compared to some of the other bars in Tally. By the end of your college career, you will either be able to say you jumped into the pool at Recess or one of your friends was thrown in. Pre-banding starts around 9 pm and doors open at 10 pm.

Wednesday….
"If you are reading this in the summer, welcome to the best Wednesday of your life," is what our interns have told me. Break out your cowboy boots, jorts (my son explained when I shockingly came across a pair in his laundry, are cut off jean shorts), the flannels and anything USA.

The Strip – if you are reading this in the fall or spring, this is where you will want to be.
Thursday…. More commonly known as Derdsday….
Standard and Clyde's – on College Ave. The Standard is somewhat preferred here (although see notes on Clyde's on Monday). If you happen to get pre-banded beforehand, take note that getting banded at Standard will get you into both bars. If you get banded for Clyde's on a Thursday though, you will not be able to get into Standard without paying extra. This is a common and costly mistake many freshmen make (although they are generally not 21 so, well, no comment.)

Friday….or FriYAY!

Fridays….should you still be standing at this point of the week…are split into two parts. Let's start with Happy Hour. The most popular Happy Hour spot and one I, myself, have spent a few happy hours at is Potbelly's, or Pots, as the regulars say. Get pre-banded and find a spot because the crowds are unreal. You may need a nap afterward, but if you can get up and go some more, check out Recess or Tenn. This is called Top Tier Fridays.

Saturday….
Since the demise of Coliseum nightclub (many students are still mourning this), Bajas has taken its place.  Located on Pensacola Street, this place has a DJ and champagne flowing; it is definitely more nightclub than a bar as far as atmosphere goes.

Sunday….

Yes, things still happen on Sundays. Occasionally Recess will hold a Sunday Funday where the pool is open and the sun is shining. It's a day thing.

This should have given you a fair rundown of where to go if you are 21. Here are a few places that are recommended for Pre-gaming or to have a casual drink with other 21 and over friends:
Gordos – on W. Pensacola

Los Compadres – also on W. Pensacola

El Patron – on Apalachee Pkwy.

Township – on Woodward Ave.

Madison Social – also on Woodward Ave.

Bullwinkle's Saloon – drink specials, DJ's and bands

GVO – on Railroad Ave. 

Coosh's

Tin Lizzy's

Scratch House – 8

09 Railroad Ave, Tallahassee, FL 32310. Very popular among college students and the older crowd. Has an outdoor and indoor setting. Open on Fridays and Saturdays, sometimes Thursdays (refer to Facebook page events) Upscale dress code is strictly enforced (usually guys can't wear flip-flops and casual shorts)



You may notice I used the term pre-banding a few times. Pre-banding can require a wait, but it is much shorter than just going and waiting to get into most places. Pre-banding times can vary so double check before you go. Sometimes, pre-banding will even get you in for free to some places.





And, as always, be careful and call for a ride when you are ready to go home. Sorry, I had to say it; it comes with my parental rights.





Pass on these great tips, tell your friends and like us on

Facebook

and

Instagram

. Sign up for other great tips at

haveuheard.com

.





Has an outdoor and indoor setting