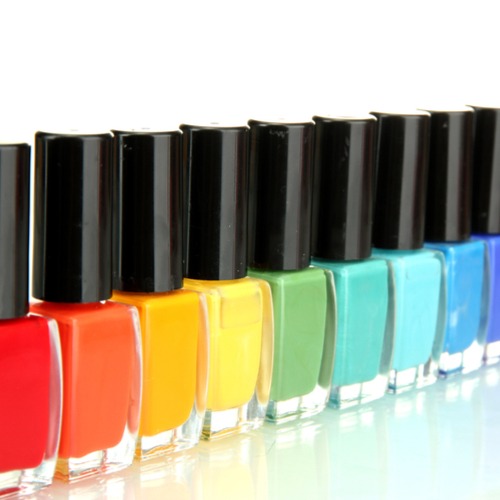 Beauty & The Beast
When planning for college, we rarely think about the fact that our kids may still have to visit hair salons and barbershops or get the occasional manicure and so on. Let's face it; they want to maintain their beauty, magnificence (and sometimes even hygiene). We certainly can't expect them to go from August until Thanksgiving without an eyebrow wax now, can we? So, I've asked around and my own kids and their friends have tried many of these.
Barbershops
Living in the Cut
Toppers – my son's favorite (and he tried many prior to here)
Artistic Barbershop (on Tennessee and Macomb)
Renegade Barber Shop (on W Tennessee)
Chop Railroad (Close to Collegetown)
One-touch (Close to campus)
Sports Clips Haircuts – Free haircut valid for new clients in Ocala Corners
Nail Salons
Nails La La- N Adams street (a good friend suggested, Doug is recommended too)
Jenny at Fine Nails in the Winn Dixie Plaza has been suggested by many girls
Polished Nail Salon – on Thomasville
Millennium at Midtown Nail & Day Spa – on Thomasville, ask for Samantha
ProNails – in University Village Shopping Center on Pensacola
7-day Spa – on Mahan, closes daily at 7 pm
Waxing
Bare Waxing and Skin Care Center on Gaines Street (is walking distance from campus)
Bumblebee Waxing on N. Monroe (It is also known for great eyelash extensions)
Blink Beauty Studio – College Town- 815 W. Madison Street, Suite 110. Grand Opening Sept. 15, 2018, with entertainment, food, drinks, braid bar. Giveaways and retail specials.Second location at 1318 N. Monroe Street, Suite E.
Hair Salons and Blow Dry Bars
If your daughter is getting a haircut, you may want to know that they have the option to sell their hair online. If they are going to get their hair cut anyway, they can sell the locks that are lopped off. High-quality hair can be valued at over $500 and with so many people getting their first post-pandemic haircuts, we've got a price calculator.
Haute Headz (walking distance to campus) A lot of sorority girls go for touch-ups/coloring.
Moxie Salon (Midtown) Convenient and does balayage hair coloring
Bellissimo Studios – does hair extensions and eyelash extensions as well as hair
Hair on Earth
Wanderlust
Ulta Beauty – Located at Governor's Marketplace Offers Hair, skin, makeup, and brows beauty services. Click on the link for special offers.
Facials
Axios Salt Spa and Juice Bar
Blink Beauty Studio – College Town- 815 W. Madison Street, Suite 110. Entertainment, food, drinks, braid bar. Giveaways and retail specials.Second location at 1318 N. Monroe Street, Suite E.
 Brows
On Point Threading (Located on W Tennessee St.) Their regular eyebrow threading price is $11; much more convenient than going across town and worth it
Brow Art at Governor's Square Mall – threading (which, I hear, is so much better than waxing, but have never tried) and it's $12
Ulta (facial wax, lashes and makeup applications too)
Eyelashes – to be honest, I didn't know this was a "thing," but I have been informed, so I will share.
Blink Beauty Studios – located on N. Monroe. Actually does eyebrows, facials and more. I have seen the results via Instagram posts and they are pretty impressive.Blink Beauty Studios will have a new location – their 3rd – on the North Side of town near Hobby lobby and Trader Joes.
Cabello's Salon on Thomasville Road  (above the Wine Loft)
Nail Bar Spa & Lounge on N. Monroe (They obviously do more than eyelashes, but this is what they were recommended for so far.)
Prestigious Minks – on N. Monroe, they do brows too
Spray Tans – particularly during the formal season this becomes rather important. There is nothing worse than a spotty or orange tan (ok, maybe there are worse things, but…).
Myst Me – on Thomasville Rd.  this is one of the most raved about places and affordable too. They do it for you, not a machine, so your tan will be even.
Blink Beauty Studio – Offers spray tans (airbrush) and eyelashes extensions too. College Town- 815 W. Madison Street, Suite 110. Entertainment, food, drinks, braid bar. Giveaways and retail specials.Second location at 1318 N. Monroe Street, Suite E.
Zoom Tan – on Tennessee Street has packages that can be used at any location in the U.S.
South Beach Tanning Company – On Ocala Road has been mentioned as well.
Some sorority girls have their own tanning equipment to do it themselves and will offer to do it for other girls for as little as $15. Some use organic solutions. Ask around.
Some apartment complexes (like Domain and Onyx) offer free tanning too.
Tattoos
Euphoria – one of the most recommended places, 514 W Gaines St.
Empire -2041 W Pensacola St.
Monument – 1233 N Monroe St.
Old Glory Tattoo – 539 Silver Slipper Lane C
No Regrets – 2021 N Monroe St.
The Iron Inkwell Custom Tattoos & Piercings -1901 N Monroe St., Suite D
Not surprisingly there is plenty to choose from; the questions may be which are most affordable, conveniently located and have hours that fit students' schedules.  My daughter literally called me in tears after a bang trim that was so abominable she begged to come home the following weekend to see her regular hairdresser (which we conceded to, because, well, there just weren't enough hats to cover all the reasons. Please note; I did not list that salon.) Manicures are another story; she tried them all (and as long as they fit into her budget, so be it.)
Pass on these great tips, tell your friends and like us on Facebook, Instagram,  Twitter, and Pinterest. Sign up for other great tips at haveuheard.com. Are you new to HaveUHeard? Here is how to best use the site.