HaveUHeard.com includes links to third-party websites and advertisements for third-party products and services. Product and service-specific opinions mentioned within the content of our blogs are entirely the opinions of the HaveUHeard.com team and its staff. It is our hope that you will find value in the products and services these third-party organizations represent, and patronize these businesses. Such advertising and marketing partnerships help make our efforts at HaveUHeard.com possible. Thank you for your support and ongoing interest. For additional information, please read our full HaveUHeard.com Disclosure Statement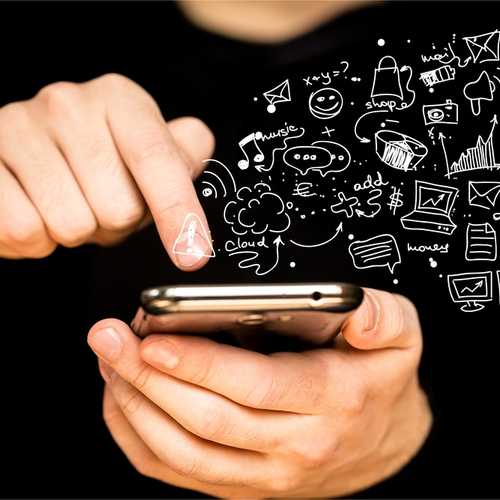 FSU and College Studying Apps
Remember when you were in college and everything was easily accessible via apps on your phone? No? Well, me either. Our kids, however, do live in this world and there are literally apps that provide things like food delivery, tutoring services or finding a parking spot.  Below are some I thought were most useful. Forgive me if it is a little too long, but truly there is something for everything and it was hard to narrow down.
As well, on Wednesdays and Thursdays, from 7 to 9 pm at Strozier library, students can get one-on-one consultations to help create an individualized plan based on their needs, with continuous technology support. Students can download and test new apps with guidance to find what works best for them.
FSU Guardian – I am listing this first because we always want to know our kids are safe.  It is a free, personal safety service valid to FSU students that rapidly provides information about an individual to FSU police during an emergency. Students set a safety timer when heading to an unfamiliar location, meeting someone he or she does not know or any other situation in which he or she would like someone to check in. If their timer expires and their guardians see they have not yet arrived, they will be notified, so students need to be sure to deactivate it once they are safe.
 myFSU – is the official mobile app for FSU. It gives students convenient access to campus news, a mobile version of Blackboard, campus maps that help navigate campus, dining locations and hours, a directory of FSU faculty and more. It is free of charge.
FSU Tranz – is great if your student has a car. Believe me, it helps when students are rushing to class and can't find a parking spot (I assure you those parking tickets can add up.) This free parking app shows how many spaces are available at that moment in all the on-campus parking garages. It even includes a map with each garage labeled. Students should check the app before heading to campus so they aren't attempting to use it while driving.
Transloc – Students can view where the on and off campus buses (there are 7 routes) are and approximately when it will arrive from 7 a.m. to 8 p.m. It also provides announcements regarding service interruptions and the Nite Nole route (10:30 p.m. to 3 a.m.).
SeminoleSAFE – a collaboration of campus entities including FSU Police, Emergency Management, Dean of Students, University Health Services, Student Counseling Center, Environmental Health & Safety, Housing, Athletics and more.
More Helpful Apps…
Blackboard Mobile Learn -. Students can view class announcements, check grades, participate in discussion boards and receive push notifications of course activity.
Chegg – Highly recommended. Oftentimes you can rent a book for more than half the price that a bookstore is renting it out. Students can rent, buy and sell their books. They also offer assistance with completing homework and gives access to live tutors, at a cost.
Mathway – This app is great for college math. It guides students step-by-step to get the solution or check your work to see if it matches up to theirs.
Spear It Rewards – Students earn points by checking into events or connecting to various social media accounts via this app. Later they can redeem their points for prizes like a NorthFace backpack or a Nike pullover.
Canvas – Just like the website, students can instantly access their Canvas courses for free without having to lug around a laptop to keep up with your homework. You can see your grades, submit assignments, send and receive messages, view content, and modules, watch videos, take quizzes, and more.
GroupMe – At some point in their college career they will have to participate in a group project which means the fate of their grade depends on working together. While GroupMe can't force the group slacker, should there be one, to pull their fair share; it can facilitate easier communication. It works like a group chat, but, because you don't have to meet up anywhere, everyone in the group saves time and money by making plans and discussing problems on their phones. As apps go, very useful.
Easybib – is an online citation generator. At some point, every student will have to write a paper that requires citations and after an all-nighter, remembering how to do that properly can be difficult. This app has a simple plug in the information and they create the document of works cited. It's that easy, but proofreading is still recommended. PS. If they have the physical copy of the textbook, they can just scan its ISBN and the app will create a citation that way.
LitCharts – is great for English majors. I wish they had this when I was in school. This free app helps understand literature. Find reviews, summaries, themes, and quotes for hundreds of titles without any in-app ads. Think of it as a portable Cliff Notes.
Although I would never have used it, my son, economics, and business major, may find this one useful. RealCalc Scientific Calculator means students don't have to lug around that fancy scientific calculator because this free app allows them to complete all of your computing right from your mobile device.
Quizlet – Some students say they don't know how they would ever pass an exam without this one. It allows students to create flashcards, tests, and games to be used for studying. They can also search in the Quizlet app or website and find quizlets that have already been made for the exam they are about to take.
And while we're on the subject of computations, Wolfram/Alpha is actually a fancy search engine that can answer questions, perform computations, conduct analysis, and prepare reports. You can get help with complicated algebra and calculus equations or find chemistry, engineering, or physics formulas. This app is $2.99.
Offtime – This app costs $2.99 and is worth it if you're looking to disconnect and avoid distractions in order to focus on homework, or studying. It blocks websites, apps, text messages, phone calls and other notifications for a set period of time so you don't get off topic.
It's a wonder we ever made it through school without some of these. There are even more; fitness apps, language translators and so on, but at the risk of overwhelming you (scroll back to Headspace if I have); I tried to keep my list to only my favorites.
OneDrive – A Microsoft app that allows students to get and share documents, photos and other files from your Android device, computer (PC or Mac). Allows you to open and save files in Office apps (Word, Excel, PowerPoint, OneNote)
Slader – Provides step-by-step solutions to questions from the most popular textbooks for math, science, Spanish, history, economics and more. Free but they do offer a pro subscription for $1.99.
CamScanner – as its name implies, this allows you to scan docs and save it as .jpeg or PDF. Great if you need to email or fax an important document. You could also then upload it through MyFSU and turn in your assignment. Sync with your other devices.
Scholly – One of the fastest growing apps after appearing on Shark Tank in 2015. This app matches students to scholarships using specific parameters and customized data. The app can even spot scams and weed out scholarships that require you to give your social security number (did we mention, don't ever do this).
Restaurants & Entertainment
Hooked Deals – Hooked can help students find exclusive, real-time specials from restaurants near campus. The thing is; the deals typically the last one to three hours, so they need to be ready to scurry on over. Once there, they show the cashier that they got hooked and enjoy.
UConnection – A food and drink app with exclusive deals, daily specials and more from restaurants and bars
Pocket Points – I love this one. It literally incentivizes students to keep their phones out of sight during class. They just open the app, lock their phone and earn points for the time it is off. Later they can trade the points for discounts at certain restaurants (ie: Muscle Maker Grill, Pita Pit, Dominoes) and local and online businesses (FSU Bookstore, Sperry). There is even Double Point Tuesday (which is great since my daughter has three classes on Tuesdays.)
Zupp (formerly Party Tutor – Allows students to explore local specials and deals for nearby restaurants, apartments, bars, and local businesses. My daughter is a big fan of this one. You can enjoy exclusive rewards at everyone's favorite bars and restaurants; it's just $4.99/mo. Download it on your mobile device.
Insomnia Cookies – As though being able to order and have cookies delivered until 3 am is not enough; they can also earn loyalty points when they order through the app (even if they plan to pick the cookies up). The only glitch may be that sometimes they may be short a driver, so be sure to check first if delivery is what you were hoping for.
EatStreet – online and mobile food ordering and delivery service provider
Ibotta – is another cash back app that is simple and convenient for students. By taking a photo of your receipts and they will match items you bought to offers that are available for points on the app and give you cash back.
GrubHub – Simply browse menus, pick what you want, and submit your order.  Local suggestions are great and most deliveries are around $3. They run specials if you sign up for their emails, so get that setup.
DoorDash – This is the same concept as UberEats.  They have an easy app that guides you through your order.  They have also launched Project Dash. This initiative helps tackle food waste and hunger in the local communities that they serve.
And when you need coffee, download Dunkin Donuts or Starbucks to pay for your purchase and earn rewards.
For music, many students recommend Spotify and Pandora.
Money, Finances & Getting Around
Venmo – I am mentioning this because I think it is so easy to use, but your students probably have it already. My kids are the ones that introduced me to it. Venmo allows students to pay each other back for anything their friends may have paid for them; their share of the electric bill, half the groceries, that drink at Potbelly's, half the Uber ride…and so on.
Come to think of it, your students should also have the Uber app (and an account) so they never get stuck walking home late at night alone. If they prefer, they can also use Lyft which works the same way as Uber. And probably UberEATS too, so they don't have to stop studying to go pick up dinner. UberEATS brings the food directly to them.
Mint – My son is a big fan of this one. Managing money while in college can be a struggle. Mint is a budgeting app that helps students keep track of their finances, as well as help them understand where they can make some budget cuts of their own.

JoyRun – is not only a delivery service app but a future job! This app delivers just about anything. Joyrunners (people like you, your friends and their friends) bring you whatever you request. It works for every restaurant. There are no minimums, surge pricing or overpriced delivery fee. You simply request a run from whatever you're craving and a joyrunner will bring the food to you. Payment is done through the app. They also notify you if someone in your area is perhaps going to Chipotle and you can put in your order with theirs.
Dosh – is a smartphone app that gives you cash back every time you make a purchase at participating outlets using your credit card. It automatically sends a small percentage of cash back without coupons, scanning of receipts, or promo codes.
Health, Wellness & Fitness
Headspace – Maybe this should have been the first one I wrote about. I use this one too because everyone deserves a mental break. For students who want to improve their mental health, not just maintain it, the Headspace app is the perfect place to start. It acts like a personal trainer for meditation, taking just ten minutes a day to guide your brain toward developing meditation muscle-memory. They offer a ten-day trial. If nothing else, the app is a daily reminder that for ten minutes a day, we all should calm down, breathe, dislocate from any stresses and surroundings, and try to focus on how we feeling on a deeper level. (Note: I included parents here too, because, well, the world would be a better place if we all did this.)
MyFitnessPal – Tracks diet and exercise to determine optimal caloric intake and nutrients for the users' goals. Calorie charts, nutrition facts, exercise and more.
And a new favorite:
Postmates, allows you to have various stuff delivered from places like CVS, Lululemon, and Walgreens. It doesn't get much more convenient than that.
It's a wonder we ever made it through school without some of these. There are even more; fitness apps, language translators and so on, but at the risk of overwhelming you (scroll back to Headspace if I have); I tried to keep my list to only my favorites.
For more great tips, read through our other blogs, follow us on Facebook and Instagram at haveuheard.com and share with other parents you know.