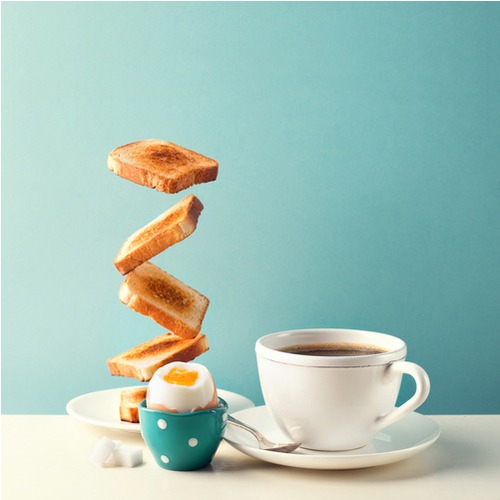 Here are our favorites!  
Best Breakfast & Brunch Restaurants
Like any college town or state capitol,  there are literally hundreds of dining options from fast food to fast casual, from family style to fine dining. Hungry for breakfast, you will find your bagels, omelets, pancakes, burgers, pizza, shakes, salads; a restaurant for every palate and every price point. Depending on whether you are touring with a prospective student or visiting your student in Tally, who will undoubtedly be clamoring for a good meal, the options are plentiful. Some things to consider beforehand are price and time. It is not unusual for there to be a considerable wait, even with a reservation, on a game weekend or graduation, at some of the more popular selections. 

Merv's Melt Shop – Literally the best place for breakfast or lunch. Greatest and most creative grilled cheeses. Don't miss the truffle tots, because why not, right?

Jim and Milts – For an old school country-style breakfast (remember you are in the south now), this is the place. It is also the place if you spent too much money the night before. It is open for breakfast, lunch, and dinner.

Canopy Road – Check out the sweet potato pancakes with maple syrup and pecans. Sure it is slightly more like dessert but fabulous. I am talking about the one on Monroe, but there are two others in Tally and they are soon opening a Canopy Road Express in the Southwood area (I can't wait to see what that serves). Now they are open until 2:30 pm, but do not confuse them for a brunch place. It is breakfast and lunch only, which by my standards means no mimosas; and that's right, they do not serve alcohol.

Bada Bean – also has delicious food as well. Famous, per say, for their cinnamon roll pancake great breakfast egg wraps; they too fill up quickly.  Now I am a tea person myself, but rumor has it they have some of the best coffee ever…which may, however, rival the coffee at my next selection. By the way, they are open for lunch too, but not dinner.

Brooklyn Water Bagel – I am listing this, because a good bagel and coffee are sometimes just a necessity, but consider this fair warning that if you attempt to go on a weekend, prepare for extremely long lines. My daughter claims that it is worth it merely for the iced coffee made with ice cubes made of coffee.

Maple Street Biscuit Company– A casual cafe serving melt in your mouth biscuits and sandwiches topped or smothered in gravy or syrup and southern sides. Breakfast and lunch (dinner on weekends). This being the south, you will want to naturally try their biscuits.

The Egg – Very popular; no reservations. Open every day except Monday from 7 am to 2 pm.

Brunch….
Paisley Café – is a great brunch/lunch spot, but it gets pretty crowded, pretty quickly. Reservations are recommended. Here are two cool facts:  they don't have any gas lines, so they cook all of their food on hot plates and all their sausages come from the family's farm. The menu is unique and the food is delicious. Personally, first time out, I recommend the Sampler, but that's because sometimes I just want it all.

Food Glorious Food – Their multiple awards speak for themselves. Wow, brunch. Great desserts. brunch, lunch, dinner, specialty cocktails and wines menus.

Primetime – A lot of people love Primetime as well. It has a very diverse menu, with things like duck BLT's and different takes on eggs benedict for brunch. Of course, who wouldn't love a place that lists some of their brunch entrees under, "Belly Busters?" Now this place is open for brunch, lunch, dinner and, here's the best part, well for the kids maybe; late night. Yes, they even have a menu that serves until 2 am, except on Sundays when they close at midnight.
Keke's Breakfast Cafe – located at 1861 W. Tennessee Street, it is considered one of the best places for breakfast at UCF which makes it well worth checking out at FSU.
The truth is one might think Tallahassee isn't the place to go for gourmet food, but you are in luck. There is plenty to choose from whether you are looking for a quick breakfast before you rush off to tailgate or a long, delicious dinner so you can spend a little quality time with your hard-working student. I hope this helps you find your favorites. It is a diner-style chain with booth seating that serves your typical American breakfasts. The lines are worth the wait for the pancakes and/or French toast.
For more great tips, read through our other blogs at haveuheard.com, follow us on Facebook and Instagram and share with other parents you know.