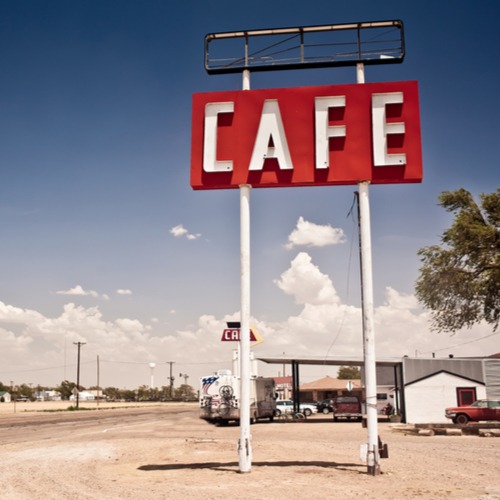 When you want to go somewhere nice for dinner.
Like any college town and/or state capitol,  there are literally hundreds of dining options from fast food to fast-casual, from family-style to fine dining. Whether you are eating dinner early or late, you will find your burgers, pizza, Mexican, Chinese, barbecue, sushi, salads, Mediterranean; a restaurant for every palate, and every price point. Depending on whether you are touring with a prospective student or visiting your student in Tally, who will undoubtedly be clamoring for a good meal, the options are plentiful. Some things to consider beforehand are price and time. It is not unusual for there to be a considerable wait, even with a reservation, on a game weekend or graduation, at some of the more popular selections.
First, let's be clear; like getting hotels and beating the traffic, securing a reservation at a restaurant – good or bad – on a game day can be a challenge. The further from campus you go, the easier it gets. Plan ahead. Even if you want more casual dining, where a reservation is not possible, consider the wait times. Once, after a game, we literally waited two hours for our food. Had we not been so hungry and realized that most anyplace else would be no faster, we waited. Next time, Publix subs will suffice. I have not mentioned that restaurant here. That said…
Backwoods Crossing – Located on Mahan Drive, this farm-to-table restaurant serves up specialty salads,  sandwiches, seafood specialties, chicken, beef, and pork and locally caught soft shell crabs. Seasonal menu so they change it up weekly. Live music every Thursday from 7 – 9 p.m.
Bella Bella – A locally owned and operated Italian restaurant that has a family environment but also a great place for a romantic dinner. Their bubble bread is amazing.
Bird's Aphrodisiac Oyster Shack – may lure you in for the oysters, but it is really the best burger in town. Sure it also has good oysters and a cool dive bar atmosphere, but go for the burger.
Centrale Pizza, Parm and Bar – a trendy place serving up, naturally, pizzas, pasta, salads and more with an outdoor patio
Cluster's & Hops – Located on Monroe Street, this small retail shop & bistro may be a well-kept secret, tucked away next to a mattress store. But it is worth the stop with its European-inspired cuisine and wine, craft beer and specialty artisanal cheese boards. They do close during graduation as they are more of an intimate eating establishment. No reservations are taken.
Coosh's Bayou Rouge Restaurant – Bring Nola to Tally. Check out the Cajun specials every day of the week (including happy hour), the po' boy sandwiches, or perhaps you prefer Turducken; they have a variety of dressings too.
Cypress Restaurant – Is nice for date night or to take your parents. Closes at 10 pm on weekends; earlier on weeknights.
Food Glorious Food – Their multiple awards speak for themselves. Wow, brunch. Great desserts. brunch, lunch, dinner, specialty cocktails, and wines menus.
Gaines Street Pies – is convenient for game day. Check out the specialty pies.
Grub Burger – on Thomasville Road is fantastic as well. They offer more "craft" burgers with interesting ingredients.
Harry's Seafood Bar and Grille – students love to bring parents here when they are in town and you can guess why. It is dressier and delicious. Reservations recommended.
Hobbit's – if you are looking for wings and sports, Hobbit's is a great option. There is an obscene amount of tv's and there is always a fun crowd on game days.
Il Lusso – New swanky Italian restaurant brought to you by Sage Owners featuring steaks, chops, pasta, and libations
Isabella's Pizzeria Napoletana – Located on Gaines Street, they are known for their authentic Neapolitan style pizzas. Even their mozzarella is made in-house. End your meal with traditional Italian gelato.
Izzy's Pub & Sushi – Located on Thomasville Road. Affordable sushi, craft beers, and patio-seating
Liberty Bar 7 Restaurant – With unique crafted cocktails and a gourmet menu featuring local, fresh produce, this is one of my Tallahassee favorites.
Madison Social – Pub fare. Their BLT dip is to die for, burgers, full bar, and a brunch menu on Saturdays and Sundays.
Marie Livingston's Steakhouse – Located at 2705 Apalachee Parkway, is a raved-about local favorite for steaks and seafood.
Masa – is a favorite for sushi or Little Masa; a spinoff located in College Town
Pancho's Mexican Grill – reasonably priced and good food.  Recently opened and located next to Insomnia Cookies.
Relish – is a fantastic burger joint located on W. Tennessee near the intersection of N. Ocala. They are open until 1:00 am and offer a creative "build your own burger" experience. Vegetarian and pescatarian burgers are available too, as well as lettuce wraps for our healthy eaters.
Sakura Japanese Sushi & Grill – Located in Midtown with some of the best sushi. Good service, and a variety of Japanese cuisines.
Shula's 347 Grille – If you're in the mood for a fancy dinner with family and friends or a romantic dinner to celebrate, this is the spot/ Nothing can top the steak and mashed potatoes. As of now, they are open Tuesday-Saturday from 5pm-9pm with a limited menu so we recommend making a reservation.
Table 23 – for nice dining or a fabulous burger. There is a Sunday brunch as well. The menu will not disappoint, whether it is food or something from the bar you are looking for. Jo-Mamas pizza is simply fab, but get the house salad with the most amazing secret dressing as well.
Ted's Montana Grill – Located on Village Green Way, they specialize in authentic American fare including bison, steaks, burgers, chicken and more- all antibiotic-free and many locally sourced ingredients.
The Edison – Everyone seems to love The Edison for nice dining.
The Junction at Monroe – Yes, it's on Monroe Street. This is a music venue with food and drinks. It has a cool atmosphere so you may want to check it out.
The list could not be complete without including College Town, mixed-use development is located on the edge of campus just two blocks away and super close to Doak Stadium. The location is hard to beat on a game weekend where you will find:
The Wilbury – it's brand new, so I am going by what friends and students have told me. It has some very cool BBQ options that, I hear, are really tasty. Everyone raved about the fried green tomatoes.
Township – Urban street fare and beer. Brunch Menu on Saturday and Sundays with their signature Stein-Mosa.
Vale Food Co. – a healthy, fast, and casual restaurant with a build-your-own-bowl and a superfood station menu. They even offer meal plans for those of you who worry that your student isn't eating well when you aren't there.
Pass on these great tips, tell your friends and like us on Facebook, Instagram, Twitter, and Pinterest. Find out more about how to use HaveUHeard as a great resource. Sign up for other great tips at haveuheard.com.