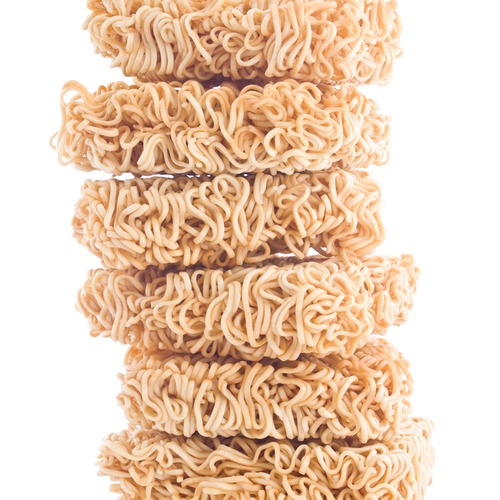 Some students actually keep to a budget.
I know this is true because I have had three of my own and they all struggled at the beginning, but eventually got it. I admit, it was hard telling my daughter, as I watched her weekly allowance dwindle, that she better be a bit more cautious or stock up on peanut butter for her next few meals until her next allowance came. I knew though that the gift of teaching her to budget her money would be far more useful than the pain I was feeling saying so or even when she had to stay back when her friends headed out for sushi.
The good news is that there are plenty of places around FSU's campus that make sticking to a budget possible. There are also a few good tricks. For instance, if your students have a meal plan, encourage them to bring back a few snacks from the dining room for later. There is nothing wrong with leaving with a banana, apple or hardboiled egg. Check out Pocket Points, an app that allows students to earn points that can be used as $1 off at many restaurants like Dominos, Pita Pit and Muscle Maker Grill. The best part of the app is that they earn points by opening the app and locking their phones during classes. There is even Double-Point Tuesday.  Another great app is Hooked that actually posts time-sensitive deals at local FSU restaurants. Often Pita Pit will run a BOGO for $5 via Hooked.
Tell them to check out some of their favorite places to see if they give a student discount (Bada Bean gives 10% with student ID). There are many other places to eat around campus that are budget-friendly too.  A favorite amongst students is Momo's Pizza, where a slice is $4.75 but is enormous.  A sandwich at Jimmy John's averages about $5.50, Roboto's Tokyo Grill is another good choice when students are low on funds. Bagel Bagel has a lot of great breakfast deals. My kids love Bento for their noodle bowls and sushi. By joining their mailing list they will get a list of specials. A few other places that are affordable are Vale Food Co. on W. Madison, Spear It, on the corner of W. Tennessee and Copeland and Doughlicious on Call Street, where any 2 calzones are $13 on Wednesdays. Another place to check out is Lotsa Stone Fired Pizza where you can build your own stone-fired pizza. A cheese pizza starts at $3.99. Another place to consider is California Chicken Grill located on Pensacola Street.
Additional hidden gems to check out include:
Centrale Italian Parlour – happy hour is Monday – Friday from 4 pm-7 pm and includes discounts on all glasses of wine & draft beer, $5 cocktails & Ice Pops
Dave's Pizza Garage – On Monroe Street. Family-owned pizzeria
Dog et al – On Monroe Street. Inexpensive, specialty hot dogs
G&G's – Located on Pensacola Street. Caribbean food
Woodchucks – Located on Tharpe Street. Homestyle food from a Tallahassee native. Breakfast and Lunch
Mo-Betta Bar-B-Que – Located on Apalachee Parkway, this is actually a barbecue food truck and a hidden gem
O'Lean's Cafe – Located on S. Adams Street, they specialize in affordable southern food including catfish, fried chicken, chitterlings and other Southern classics.
Below are a few daily deals that may be worth checking out too.
Mondays – Moe's Monday – burrito/burrito Bowl, fountain drink and unlimited chips for $5.99
Tuesdays – Taco Tuesday – Bandito's, burritos $1
Tijuana Flats – 2 tacos, a fountain drink and unlimited chips for $5.99
Thursday – Beef O'Brady's – $9.99 fajitas
Tijuana Flats – burrito, a fountain drink and unlimited chips for $5.99
Brick House – $1.00 Drinks 8pm to 10pm, $2.00 Drinks 10pm to Close, $5 Pizzas from 10pm to Close
Friday – Smoothie King – medium-sized smoothies for $5
Eventually, they will find all the deals out there and when they can manage on their own after college they will thank you. Well, they probably won't thank you, but knowing they are eating and sticking to a reasonable budget is thanks enough for this mom.  And by the way, don't expect them to take you to these places when you visit. That is when they will be hoping for a meal at all the restaurants they presently can't afford.
Pass on these great tips, tell your friends and like us on Facebook, Instagram, Twitter, and Pinterest. Find out more about how to use HaveUHeard as a great resource. Sign up for other great tips at haveuheard.com.