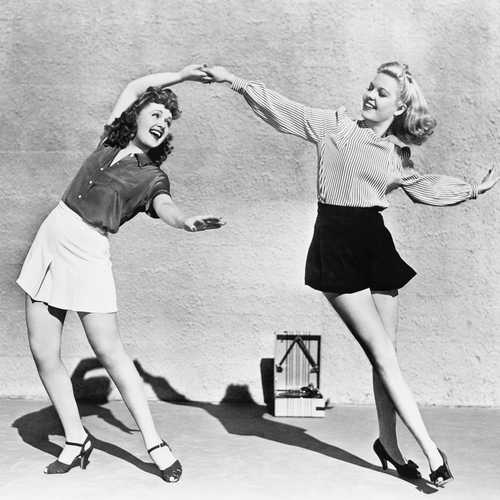 A Little Retail Therapy Is Good!
Shopping in Tallahassee is not exactly what I am used to, but I assure you it is out there. There are plenty of big box stores (check out our blog, A Little Retail Therapy, for that sort of shopping information), but the kind of shopping that may come after the call that cries, "I have nothing to wear," exists too.  These also may be the stores you may want to visit should you get lucky enough to partake in a Mother-Daughter weekend.
The Governor's Mall, its anchor stores being Macy's and Dillard's, has a fair amount of stores including Abercrombie and Fitch, Aeropostale, Forever 21 and Francesca's.  Henri Girl is a favorite boutique for many girls; as are Walter Green, Cole Couture, Barefoot Campus Outfitter, and Olde Fields Clothing Co. Ooh Lala Boutique, rumor has it, has a lot of the same clothes as some of the other boutiques, but with better prices. Gypsea Boutique just opened in Collegetown and students are pretty excited. Narcissus is in the Urban Square Shopping Center, for more high-end, designer clothes. Urban Outfitters is literally walking distance from campus, right near some great dining.
It's inevitable that in four years at FSU a little shopping expedition may be called for. I'm not going to lie, it's one of my favorite past times. Should you get up to FSU for a little mother-daughter time, you may find yourself at one or more of these. And when you're done, you and your daughter may want to indulge in a mani-pedi at Nails Lala or Violet Nails, two of the favorites among FSU students. Be sure to remind your shopper to ask for student discounts; many stores offer one with an ID. Some of the salons do as well.
If a movie night is what you are looking for, head to the AMC Tallahassee 20. There are, as the name says, 20 movies to choose from; all in fabulous reclining chairs with reserved seating. There is also the Regal Governor's Square Stadium 12 theaters located at the mall.  Perhaps something will be going on at the amphitheater at Cascade Park while you're there. You may want to check out our blog on entertainment for more ideas too.
Perhaps next, you may want to check out our blog on student budgeting. Pass on these great tips, tell your friends and like us on Facebook, Instagram,  Twitter, and Pinterest. Sign up for other great tips at haveuheard.com. Are you new to HaveUHeard? Here is how to best use the site.