HaveUHeard.com includes links to third-party websites and advertisements for third-party products and services. Product and service-specific opinions mentioned within the content of our blogs are entirely the opinions of the HaveUHeard.com team and its staff. It is our hope that you will find value in the products and services these third-party organizations represent, and patronize these businesses. Such advertising and marketing partnerships help make our efforts at HaveUHeard.com possible. Thank you for your support and ongoing interest. For additional information, please read our full HaveUHeard.com Disclosure Statement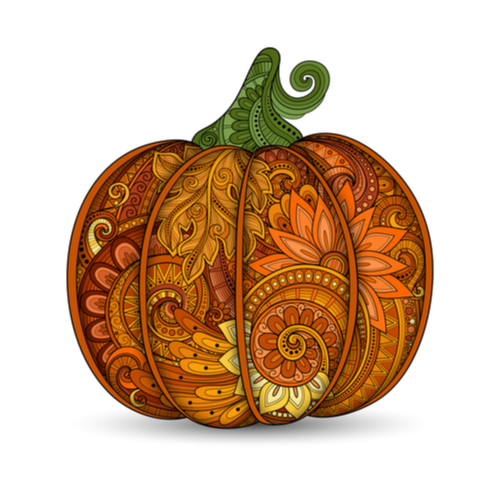 Make it a Friendsgiving
Although FSU is officially closed from November 27th-30th, 2019, not all students will be going home for the holiday. Flights can be incredibly expensive around this time. Some students may have to work and others may go home with a more local friend for a little turkey dinner. Perhaps, instead, you've decided to switch things around a bit and this year you will go to Tally for Thanksgiving. Whichever way it works out; there is plenty to do if you are going to be at FSU for Thanksgiving this year.
Let Someone Else Do the Cooking
Many restaurants put together a great traditional meal for Thanksgiving. Some are less traditional but sound delicious. Check out some of these:
Shula's 347 Grill – located in the Hotel Duval. Diners can enjoy a three-course, prix-fixe Thanksgiving dinner. The regular menu will also be available. Reservations recommended.
Georgio's – Traditional holiday fare as well as the restaurant's popular Greek-Mediterranean dishes. Starting around 1 pm on Apalachee Pkwy. Reservations recommended.
Buca Di Beppo –  Served in family-style portions. Thanksgiving menu has turkey and traditional side dishes, and dessert.
Netefari's Fine Cuisine and Spirits – Open Thanksgiving Day from 11 am-4 pm, serving a special menu with traditional, vegetarian, and vegan options
Marie Livingston's Steakhouse – Offering turkey, ham, or prime rib specials; all including soup or salad and dessert
The Edison – Limited reservations and limited menus with traditional Thanksgiving dinner. Advanced reservations only – no walk-ins.
Cracker Barrel and Golden Corral both serve traditional, southern-style Thanksgiving meals.
For Students Who Are Staying
Many parents in the Tallahassee area open their homes up to FSU students for Thanksgiving. Check the FSU parent's page to find postings.
There is always FOOTBALL…
Probably one of the most exciting games of the year is when the Noles play the Gators. This year they are playing at home in Gainesville on Saturday, November 30th, 2019. Want to know where to pregame? Check it out here.
CARE will be hosting Thanksgiving for students who cannot go home this year. The final details are still being ironed out and will be published shortly. Stay tuned.
GVO is hosting an FSU vs UF pregame (the day before the game)
809 Railroad Ave, Tallahassee, Florida 32310, Friday, November 23, 2018, at 10 pm- 2 am
First 150 girls in free and $2 drinks until 11:30
Madison Social is hosting a UF Pig Roast – "We're gonna smoke the boys from Hog Town." (That's what  Gainesville was once called.)
    Friday, November 23, 2018, from 12 pm – 7 pm
    Purchase a War Daddy lager and they'll give you a free plate for pork
If the UF/FSU game isn't your thing or after the game:
There is an Open Mic Jam at The Plant on Saturday, November 24, 2018, from 4 pm -8 pm.
Giving Back…
Perhaps you prefer to spend your Thanksgiving giving back to the community. There are many organizations, churches and synagogues, and homeless shelters that would be happy to have your help. If you are affiliated with a religious organization in Tally, you may want to start by asking if they have any plans; if not, perhaps you would like to read our blog about local Places of Worship. My family and I have delivered meals quite a few times on Thanksgiving and I assure you the feeling we walked away with was fantastic.
Big Bend Cares – Each month, there is a food bag stuffing opportunity for those who want to help.  November 3rd, 2018. This is through the Pre-Physician Assistant Club @ FSU, a volunteer organization helping patients with HIV/AIDS.
Turkey Drive 2018 -Thursday, November 15, 2018, at 5 am-6:30 pm, 127 E Park Ave, Tallahassee. All of the turkeys collected and money raised will go directly to helping those in the area who need a helping hand.
Food Recoveries – November 22, 2018, at 7:30 pm-8:30 pm @ Figg Athlete's Dining Hall, hosted by FSU sustainable campus, FRN fights food waste and hunger by recovering extra-perishable items from our campus and the surrounding community that would otherwise go to waste and donating it to people in need. If you are interested in volunteering, sign up here.
Mobile Food Pantry – Saturday, November 3, 2018, at 10 am-11:30 am  @ 231 East Palmer Avenue, Tallahassee, Florida 32301
Friendsgiving
It seems like a trend, but one I hope sticks around. Many students, particularly those that live off-campus, have been hosting their own Friendsgiving. Some students host and organize the whole thing. Everyone brings something from turkey, stuffing to desserts or you can order the food from Publix, Whole Foods, Lucky's Market or The Fresh Market. My oldest has continued the tradition after college.
Along the same lines, students that cannot get home should check Facebook, because they are definitely not alone. Students are putting together groups to have a Thanksgiving meal together. What a great way to meet other Noles. Cooking a turkey meal is ambitious so don't be surprised if they call home to have mom help them out (or they can call 1-800-Butterball). Have each person make a dish or order your turkey and sides and decorate the table (Pinterest has some great suggestions for decorating on a budget). They can grab some great disposable tableware at Party City, making clean up a breeze!
Housing is Open…
School is officially closed, but the housing communities will not be closing for Thanksgiving. If your student will be staying on campus and has a meal plan, they can contact Dining Services for more information about what areas are would be open during the holidays. Dining services will be limited.
A Few More Thanksgiving Events/In November…
Even before Thanksgiving, the spirit begins to move our Noles. They may want to check out the following events; some before and some on Thanksgiving day:
Turkey Trot Festival – Sunday, November 18, from 1:00 p.m. to 5:00 at Goodwood Museum and Gardens
Turkey Trot Race –  Four races: All Thanksgiving morning
2018 Downtown Get Down on Adams Street – Friday, November 16, 2018, at 6 PM – 10 PM,  300 S. Adams St. Always a good time filled with live musical performances, the BJ's Party House Kid Zone, bounce houses, local food vendors, community dance groups, the Mountain Dew Cloggers, and much more!
Vegan Thanksgiving Community Potluck – Hosted by Tallahassee Vegan/ Vegetarian, Saturday, November 10 at 5 pm-7 pm  @ United Church in Tallahassee on Mahan Dr.
3rd Annual Autumn Festival – @ Tekesta Park on Sunday, November 18 from 11 am-4 pm. There will be food trucks, bounce houses, 30 plus vendors, face painting, crafts, photo stations, and more!
A Few More Things to do Over Break for Those Stay in Tally:
Tallahassee Farmers Market at Bannerman Crossings (usually a recurrent Wednesday event)
    November 21 at 3 pm-7 pm
    6668 Thomasville Road, Tallahassee, Florida 32312
Only 30 minutes out of town — The Allison Christmas Spectacular 2018
    Thursday, November 22, 2018, at 6 pm -10 pm
    240 Sandy Creek Road, Havana, Florida 32333
Pizza Party with Santa: at Dave's Pizza Garage
    Friday, November 23 at 11:30 am-3 pm
    2887 Kerry Forest Parkway, Tallahassee, Florida 32312
    Get your picture taken with Santa Claus from 12 pm until 2 pm. And ALL YOU CAN EAT pizza and drinks from 11:30 am 3 pm! Pet-friendly! Bring your pets for pictures with Santa as well!
    Beat the line and order online– www.eatdavespizzagarage.com Click ORDER ONLINE and find the SANTA ALL YOU CAN EAT PIZZA section.
  $15 Adults, $5 Kids
Thanksgiving Potluck
RVSP by November 20th, bring a side dish to share if able to–all essentials will be provided
    Midtown Kava Lounge: https://www.facebook.com/events/701393030238889/
    November 22, 2018, from 4 pm – 7 pm
    1700 North Monroe St. Bld #19
Happy Thanksgiving to all!
Pass on these great tips, tell your friends and like us on Facebook,  Instagram,  Twitter, and Pinterest. Sign up for other great tips at haveuheard.com. New to HUH, here is how to use the site.