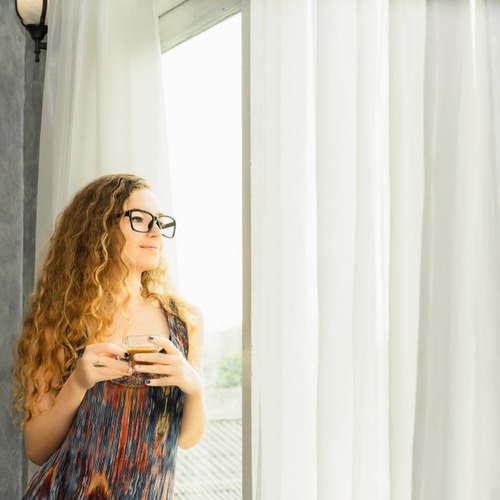 There are many reasons…
Volunteering lets you give back to the community to make a difference in the world, to gain experience, and to change a person's life. During your four years in college, it is incredibly important to give back to the community for many reasons. Depending on what major you are and what kind of grad school you plan on attending, it could increase your chances of getting in. When you start applying to graduate schools, you want to stand out.
Why should the graduate program pick you over another person? Graduate schools look for more than just the book smart student. They look for well-rounded students who want to make a difference. Being altruistic is such an important quality to have. Another great quality graduate schools look at is being able to balance your time. If you are able to take rigorous classes, be involved in extracurriculars, have a job or internship, AND volunteer, they know that you will be able to handle their program.
While volunteering, you may get a life-changing experience. It can help define what you want to do with your career. It will help you see the world in a different way. Without sounding too cliché, think about how you can change the world. If you love animals, volunteer at a local shelter. If you want to teach or work with kids, volunteer at a youth program. If you want to become a doctor or make a difference in the healthcare system, volunteer at the local hospital. There are so many options to make a difference and have the experiences impact your life.
But you may ask, how do I find these experiences?  FSU has incredible resources to help find volunteer opportunities. Check out FSU's Center for Leadership & Social Change. You will find information including serving as a Community Ambassador at a local non-profit. Or you can get involved through FSU's Community Outreach Program.
Another FSU resource is through FSU Sustainable Campus. Here you will find hands-on opportunities including the Food Recovery Network (FRN) which is responsible for donating surplus food on campus, Garnet & Gold Goes Green which uses 30-50 volunteers for each home game at Doak Campbell in order to promote recycling and eco-conscious behavior, Take Back the Tap and many other programs.
Other volunteer opportunities include:
Health majors will find an updated list of organizations looking for volunteers. Interested in enhancing the local community through recycling, cleanups, construction, and other environmentally enriching opportunities? Join VOLT, Volunteer Tallahassee. They meet twice a month. If Graphic Design and Marketing and Contemporary Art interests you, consider a volunteer position at 621 Gallery. Another option for students who are majoring specifically in medical, engineering, and Physical Science may find volunteering opportunities through research. This is often a great option because research and volunteering are often two large portions of an application that a student can complete at the same time. Find research positions. And, some students will participate in FSU's Alternative Break program which can be international or within the country. These trips provide a great opportunity to give back to communities in need while having some fun. These trips are available in the fall, during Thanksgiving, Winter, MLK holiday weekend, and Spring Break.
There are so many opportunities to volunteer in and around FSU. This being our state capital, don't overlook contacting your local representative or senator to see if they have any volunteer positions available. For the list of Florida's senators and state representatives. Volunteer at the Capitol.
HaveUHeard offers real information like this to help you have the best college experience possible. We glean great tips from our own experience and the experience of real parents and students from the schools we present. Pass on these great tips, tell your friends and like us on Facebook, Instagram, Twitter, and Pinterest. Find out more about how to use HaveUHeard as a great resource. Sign up for other great tips at haveuheard.com.