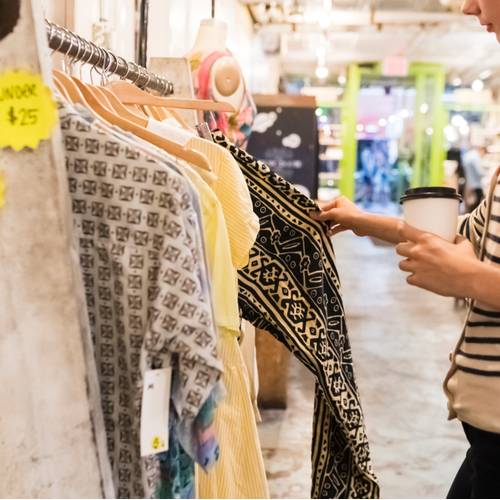 Need to Stay on a Budget? Be Thrifty!
Are you thrifty? Sometimes I just feel like college is never-ending outfits and events. Between interviews, formals, themed date functions, school attire, game days, and themed parties, a lot of outfits need to be ready to go and that does not normally come without a large price tag and spendings account! On top of outfits, we know you are spending a ton on food, decorations, going out, textbooks, and classes in general.
Fortunately for you, I have discovered some amazing thrift stores in Bloomington that will not only make you break the bank but will allow you to be the best dressed as well. You name it, most thrift stores have everything from apparel to rugs so feel free to make a shopping list before going so you know what to keep in mind while you're browsing the isles.
Thrifting has become more trendy than ever and some of my favorite outfits are thrift store finds. Thrift shopping definitely takes time and effort so stay patient throughout this process. I recommend going through each clothing rack in your size because you never know when something will catch your eye. Typically in thrift stores, they don't dress items up to look good, so you really have to look beyond the wrinkles and think about how adorable that nude crop would look with high-waisted ripped jeans and a light pink blazer. Creativity is key! Thrifting is a fun activity to do with friends and a great way to get new clothes and items without having to spend a ton of extra money. Below are some suggestions of places to check out next time you want to go thrifting.
Pass on these great tips, tell your friends and like us on Facebook, Instagram, Twitter, and Pinterest. Find out more about how to use HaveUHeard as a great resource. Sign up for other great tips at haveuheard.com.