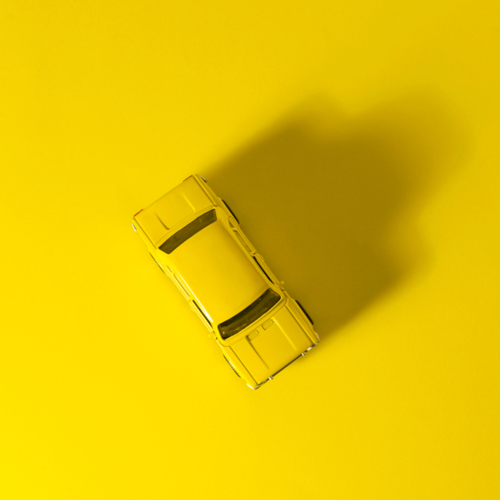 Can You Get by Without a Car?
Going to college, I remember being so nervous that I wasn't going to have a car with me. I thought it would be so hard to go to the grocery store, to the library, or out with friends. Well, let's just say, I was so wrong! I would say that most students at IU do not bring cars to school. Honestly, students with cars only end up with endless parking tickets, long, painful trips to the tow truck lot, and several dents. I am here to tell you all of my favorite ways to get across campus without having a car.
There is an abundant amount of different transportation resources that students can use. The most common is the campus bus. When I first discovered that students take the bus, I was a little hesitant until I realized how easy and convenient it is. The busses are constantly going around campus hitting all the popular spots and dorms in a timely manner. If you are planning to take the bus home after class you can even easily track the bus to see how far it is. Little did I know that it's also a great place to meet other students; that is when the bus driver stops short and Chad tumbles into your lap. I'm kidding, I promise it isn't that bad!
I don't think I ever enjoyed walking until I moved to Bloomington. Walking around campus in the springtime is truly picturesque. The first time I even saw the campus, I felt like I was in fairytale land. With blooming flowers, ancient castle-like buildings, and enchanted looking trees scattered throughout campus, it truly is amazing. Bloomington is also fairly small. My friends and I will always walk downtown to enjoy the restaurants, cute boutiques, and bars. It's so nice not to have to worry about someone driving.
Whenever family or friends come to visit IU, take them on the campus walking tour to show them just how picture perfect the campus really is. I always give so much credit to the students weaving through the mobs of people on their bikes, I truly wish I had that much balance. If you aren't like me and wouldn't truly fall into every student that walks within three feet of you, biking is a great option. I honestly envy the bike riders because they have the quickest, easiest rides and there are endless bike racks on campus. Biking around Bloomington is also a great source of exercise if you don't want to go to the crowded gyms!
As we all know, Uber and Lyft are very popular and great options in every city. I have taken so many rides throughout the past few years and, although the ride may seem expensive at the time, I promise it's a lot cheaper and easier than having a car. I have found that Lyft is typically cheaper. If you are ever riding alone, I highly recommend using the feature in the Uber and Lyft apps which allow you to share your ride location with an individual. Every time I step into a car, I always share my car's status with my mom, just to be safe!
Worried you won't be able to go on spontaneous adventures with friends without a car? Good thing IU has Zipcar! Zip car allows students to pick up a car at a set location on campus and rent it by the hour. All you have to do is drop the car off at the location you found it, it's literally that easy. You can join Zip car for as low as $15 for the year. We understand that having a car in college is definitely not for every student so we hope that you consider these other great methods of transportation.
Madison Stutman, IU Intern
Pass on these great tips, tell your friends and like us on Facebook, Instagram, Twitter, and Pinterest. Find out more about how to use HaveUHeard as a great resource. Sign up for other great tips at haveuheard.com.