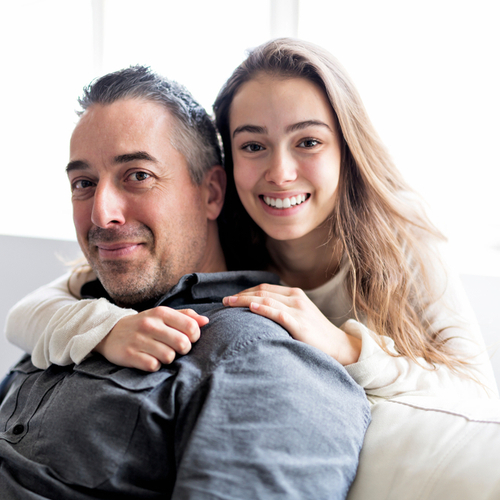 The Best Things to Do With Your Dad at IU
As most new college students at Indiana University would probably admit, leaving home was exciting. Free-dommmm!! As the month's pass, however, the desire to spend time with family, for some, increases exponentially. Family weekends, official or not, become something many students circle on the calendar with anticipation. Family weekends at Indiana University are great fun, and a weekend with dad is a special favorite.
If you are not in a sorority, you are generally not on a tight schedule when dad comes to visit. If you're planning to take in a game or sporting event that starts later in the day, start out your day by renting a bike at one of many bike rental shops and hit the B-LIne Trail, a 3.1-mile multi-use trail that goes throughout downtown Bloomington. Dad and daughter can then enjoy a stroll through the Saturday morning Farmer's Market at Museum Square and indulge in a bag of caramel corn or fresh baked goods from local vendors.
More weekend fun, Bloomington is a foodie town with tons of great options, Fourth Street is a favorite for ethnic restaurants or head to Nicks for pub food, which is quite arguably one of the most popular spots in town. If you are 21 or older, your dad may enjoy some trendy breweries.
Most of them have roomy, adorable outdoor areas that are perfect for a group of friends. My favorite brewery in Bloomington is Upland Brewing. They have a great selection of local IPAs on tap and always have amazing service. Others include:
Beanblossom Bottoms Nature preserve, Clear Creek Trail, and The Hoosier National Forest are just a few of the most popular hiking trails. When the weather is nice, I would recommend families of all ages visit the local parks for hiking, biking, and boating.
Dad Goes Greek
If you are a student in a sorority or a father with a daughter involved in Greek life, Dad-Daughter weekend usually features a schedule that starts on Friday and ends on Sunday. Daughters and dads can choose to participate in some stuff or the whole weekend's worth of planned activities. For example, custom t-shirts emblazoned with the sorority name are often handed out Friday night for both father and daughter to wear. Dinner follows at one of Bloomington's favorite restaurants On Saturday, fathers, and daughters will typically meet up to tailgate, then walk to Memorial Stadium to cheer on the Hoosiers. The evening may hold an event at the house such as an outdoor movie night. On Sunday, fathers and daughters are encouraged to attend breakfast at the house for a few more photos and one last round of good-buys.
For other great things to do with dad in Bloomington, read our blog Nature vs Nurture. Weekends spent with family are some of the most cherished memories.
Madison Stutman, Intern
Pass on these great tips, tell your friends and like us on Facebook, Instagram, Twitter, and Pinterest. Find out more about how to use HaveUHeard as a great resource. Sign up for other great tips at haveuheard.com.