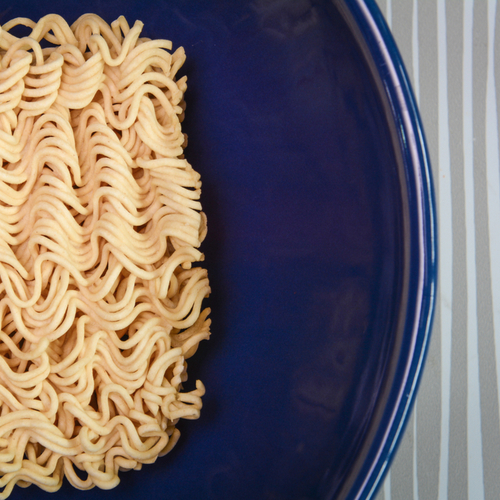 Teach Them Eating on a Budget and the Rest is Easy
Eating on the run? Between grabbing a coffee on the way to class, going to Sunday brunches, picking up a meal to go on busy evenings, new clothes, and going out to the bars with friends, "budgeting" is oftentimes not a familiar word to students. That is until their parents get a hold of their credit card statements. It is definitely a lifestyle adjustment for some when on a budget, but it is more than possible at IU.
The good news is that there are plenty of places around IU's campus that make sticking to a budget possible- yes there are way more drink deals than food deals, but that's a college town for you! There are also a few good tricks. For instance, if students have a meal plan, bring back a few snacks from the dining room for later. There is nothing wrong with leaving with a banana, apple, or hard-boiled egg. It's nice to have a few protein items in your room to allow you to have a quick energy snack before a long night in the library or an eventful night going out. My go tos has always been peanut butter and toast or carrot sticks and hummus.
Students should always check out their favorite places to see if they give a student discount. There are many other places to eat around campus that are budget-friendly too. Who knew $5-$10 could actually get you very far at IU?!
Blooming Foods– Tired of your meal plan or cooking? Blooming Foods has a $3 dinner menu every Wednesday from 5 to 9 pm at the west side location and every Thursday from 4 to 8 pm at the east side location. This is a deal I recommend all students take advantage of.
Brothers Bar– What American doesn't love a good Tuesday night filled with $2 pints and $2 burgers?
Moe's Southwest Grill– May not be local but it's still pretty great, especially when you can get any burrito and unlimited chips and salsa for only $5 on Mondays.
Pizza X– One of the most popular IU destinations on a late Friday night because students can split a huge pizza and breadsticks with friends without breaking the bank.
Taste of India Btown– Indian food may be a foreign concept to some students but do not judge it until you try it, because it is amazing. Taste of India offers delectable salads, soups, and desserts for under $5. They also offer 10% off if you pay with cash and 5% off for IU students.
The Owlery–  Temporarily closed. For a fun brunch stop without spending your life savings, grab yourself a $5.50 delicious breakfast sandwich or a $5 biscuits and gravy before 11 am.
z & c teriyaki & sushi– With a 4-star rating on Yelp and fulfilling meals you can get for under $5, this may be the perfect spot for you. The Chicken bowl is very popular and recommended by many!
99% of college students are on some sort of budget so, as a student, I would recommend trying all the meal deals around town until you find exactly what you guys love. On a budget, you do not have to stop eating out or going out with friends, just spend money wisely and find all the great deals around town!
Is it your birthday? Ask the restaurant if they offer any birthday discounts. Many restaurants will give away something for free.
Pass on these great tips, tell your friends and like us on Facebook, Instagram, Twitter, and Pinterest. Find out more about how to use HaveUHeard as a great resource. Sign up for other great tips at haveuheard.com.